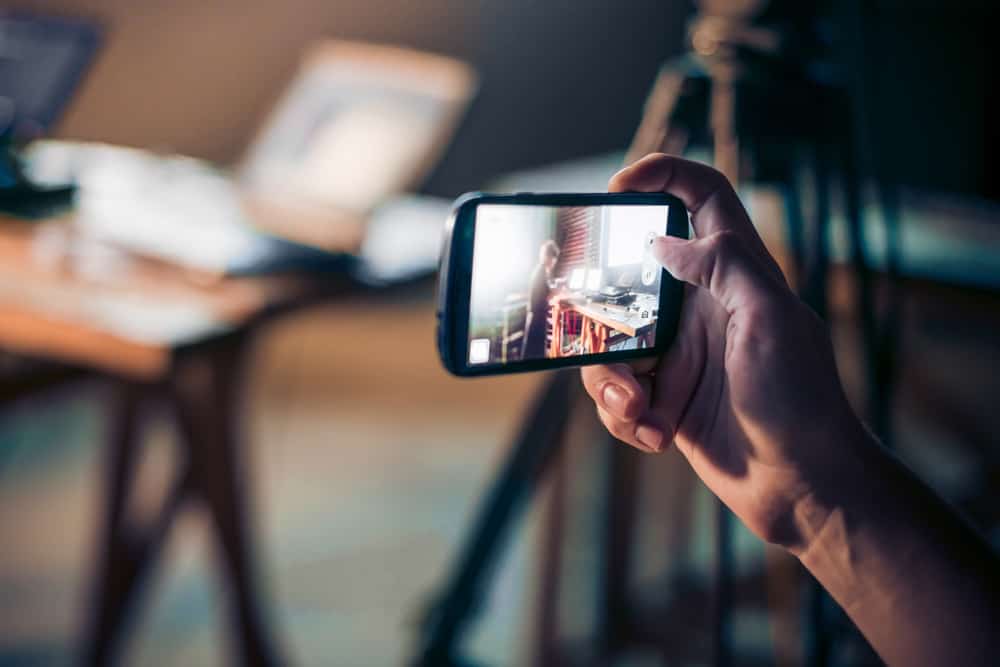 Videos have become part and parcel of our modern world. There is hardly anyone in this world who is not into high-quality videos, either for fun, business, or education.
Unfortunately, most social media apps like Messenger and WhatsApp cannot send your high-quality videos in one piece. To successfully send videos across these apps, video compression from high-quality to low-quality occurs. This is a significant problem for individuals, students, and business owners because these videos do not meet the desired quality.
Luckily, we have taken the time to research these solutions for you. At the end of this guide, you will send your high-quality videos in one bit without bothering about quality loss.
There are traditional ways to send your videos immediately, no matter how large their file sizes are, without compromising your video quality. These ways involve a system-to-system connection using a LAN cable. Another way is to send videos from your system to your phones using a cord, SD card, or Wi-Fi connection.
One limitation of this method is that both the sender and receiver must be physically present in an exact location or area.
3 Methods To Send Videos Without Compromising Quality
This article will discuss three methods to send your high-quality videos to anyone.
These methods revolve around the emerging online cloud storage services. Cloud storage services have become popular and widely used to transfer files from one location to another. You can back up your files on these platforms without worrying about file loss or corruption. They are also now employed in sending files without worrying about losing the quality.
Let us dive right into these methods.
Method #1: Using Google Drive
Everyone knows Google Drive because most of our activities are now cloud-based. We have heard of Google Docs, Google Sheets, and other Google packages. These packages allow us to work, share, and send files to anyone. In the same manner, Google Drive can send your videos to anyone in the world without charging a dime.
Fortunately, setting up a google account gives you access to a 15GB storage space in the cloud. You can use this storage for many things, like data backup or sharing your files.
Here's how to send your videos.
Launch the Chrome app on your personal computer or mobile phone.

Click on the multicolored box on the left-hand side of your screen.
Click on the Google Drive icon you find on this page.

You can also access Google Drive on your mobile phone. Go to your the App Store or Google Play Store and download the Google Drive app. Set up an account and proceed from there.
Click on the "New" button (with a colored cross or plus sign).
Click on the "Upload File" or "New Folder" button.
Select the video or a folder if you have over one video. Set the video resolution to 1080p and upload the video.
Once the upload is successful, the video will appear like a card. Click on the three vertical eclipses (the bar button).
Click "Share".
You can copy the file link to the clipboard and share it with the receiver, or select the add receiver option and type in the Gmail address of the receiver.
Method #2: Using Dropbox
Dropbox is another cloud storage, and it allows you to send large videos with a high resolution. Unlike Google Drive, which gives you a cloud storage size of 15GB, the free version of Dropbox gives you 2GB for free to back up your files or transfer them.
To use Dropbox, follow these steps.
Launch Dropbox from your PC taskbar if Dropbox is present. You could also find it using your search engine by typing "Dropbox" into the search bar. For your mobile phone, download Dropbox from your respective app stores.
Sign up if you do not have an account. You can sign up for the basic and free version of Dropbox.
Click on the blue plus (+) icon to upload the video you wish to send.
Select the video.
Once the upload is complete, click on the three vertical dots to select the sharing option that best suits you.
You could share your videos without worrying about quality loss through email from Dropbox.
Method #3: Using WeTransfer
WeTransfer is another powerful tool for your file transfer. This allows you to transfer files as large as 2GB. WeTransfer also permits you to send a terse message along with the video, and the receiver can download your video by clicking on the link you sent.
You are probably asking if there are differences in using WeTransfer that we have not mentioned under Google Drive and Dropbox. The answer is that the steps to use WeTransfer are not different from what we have discussed.
Launch WeTransfer.com in your browser.

Sign up for free if you do not have an account.
Click on the "Send a File" button appearing on your screen.
Click on the blue plus (+) sign to upload your video.
Once the upload is complete, type in your email address and the receiver's email address, then you are good to go.
Final Words
In this guide, we have talked about three ways to send your videos to anyone without worrying about quality loss.
Next time you feel like sending a high-quality video to your friends, parents, colleagues at work, fellow students, or any other interested party, use Google Drive, WeTransfer, or Dropbox.
Frequently Asked Questions
Does email reduce video quality?
No, email does not reduce your video quality.
Why do videos lose quality when texted?
Videos lose quality when texted because our messaging apps compress those files before sending them. This often leads to blurry or damaged videos that are hard to watch or even download.
How do I send a video without compression?
Traditionally, you can zip large-sized files before sharing them, and you can also share them through specified cables or wire-to-wire transfer. Google Drive, WeTransfer, and Dropbox are examples of cloud storage you can use to send your videos without compressing them to anyone.