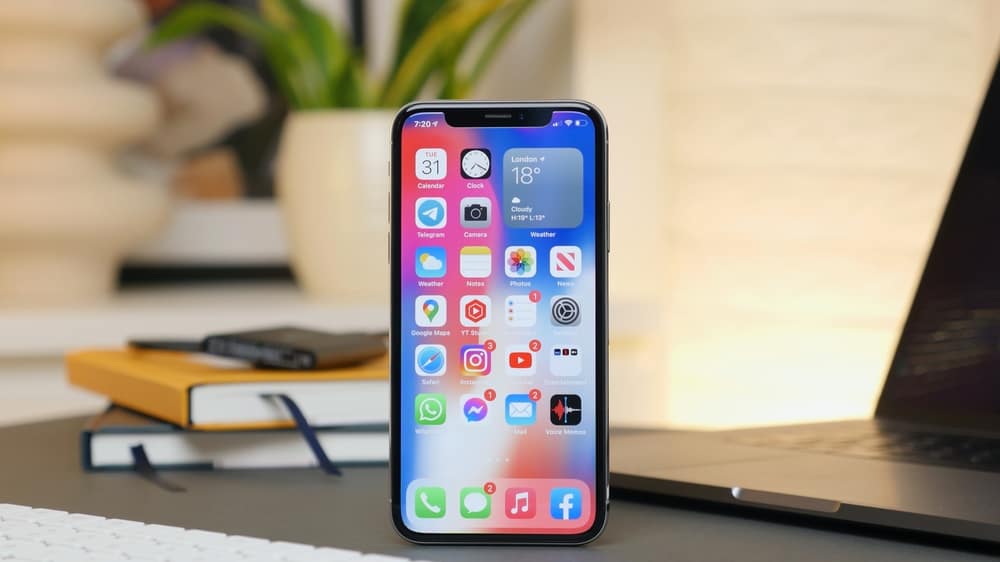 Taking breaks from work should be mandatory. But it is hard to escape work when it follows you around on your phone. Setting "Out of Office" notifications on your phone makes this possible. The only problem is that doing this on iPhone is not a simple walk in the park. You need to take a few twists and turns.
Don't worry; it is easier than you think. There are three different methods to enable this feature. For Microsoft Exchange Accounts, you need to go to Settings > "Passwords and Accounts". Then, go to the account and click "Automatic Reply". Lastly, type in the automatic message. This option will not appear for Gmail or an Outlook account. You will need to go to their applications to get the job done.
If you are still in doubt, read through the article to find a detailed guide on the matter. Apart from the method discussed above, you will find other ways to fix this issue. In addition, you may learn a few helpful tips along the way. So, let's start.
Method #1: How To Set "Out of Office" Notifications for Microsoft Exchange on iPhone
Head to Settings on your iPhone.
Scroll down to locate "Accounts and Passwords"; click it.
Tap the email account for which you need to enable the feature.
Press "Automatic Reply" and toggle the switch to turn it on.
Select the time duration of the message and type in a custom message if you want.
This feature does not work for Gmail or similar email applications. Similarly, you can send this message to people who are not from your company and try to email you. Turn on the "External Away Message" feature. 
If you want to customize this feature further, here are a few things that can help you.
Create an event on your calendar, set it as your "out of office" time, and avoid any meetings.
You can set the message delivery specifically for your company users or everyone on the app.
You can also set a specific time for replying to messages.
Method #2: How To Set "Out of Office" Notifications for Outlook on iPhone
Since you cannot use the above method for Outlook, you will need to go to the app to enable this feature. Here is how.
Launch the Outlook app on your iPhone.
Head to the menu on your left.
Go to Settings. There might be a gear icon.
Click the account you want to set the "out of office" message.
Tap "Automatic Replies" and then toggle it to turn it on.
Type in the custom message and click "Save".
Method #3: How To Set "Out of Office" Notifications for Gmail on iPhone
Go to the Gmail app on your iPhone.
Click the menu option and then tap Settings.
Tap the Gmail account for which you want to enable the feature.
Click "Vacation Responder". Toggle the switch.
Type the custom message and set its duration.
On the Gmail app, you can see the "out of office" status set for the people on break. However, a person can also hide their status, and then they won't be able to see anybody else's status either.
Conclusion
It might be challenging to wrap your head around the different methods of enabling the Out of Office feature on the iPhone. But we want you to enjoy your break, whether it is for a night out or a deserving long vacation. Hence, we do hope we have made it much clear and more concise in this blog.
Frequently Asked Questions
Why is the "out of office" feature not working on my iPhone?
It could be a technical glitch restricting the feature from working. Clear the cache of the applications or restart your iPhone. If that does not help, try uninstalling and reinstalling the email application. 
How do you set an automatic reply on an iPhone email?
Once on the app, click the "Mailboxes" list tab. Then, click "Preferences" and tap "Auto-Reply". Now, select the "Automatically reply to messages when they are received" feature and customize a message. There is also a time duration option that you can use to set the dates for the time you want this feature enabled. 
Can I put an "out of office" on iPhone text messages?
There is no such feature on an iPhone. But you can always use a different application to send automatic messages to your contacts while on break. 
How do I set up an "out of office" message on my phone?
Depending upon the phone you have, the process might be different. But if you are a Gmail user, go to the app and head to Settings. Choose your account and then turn on the Vacation Responder for an automatic reply.