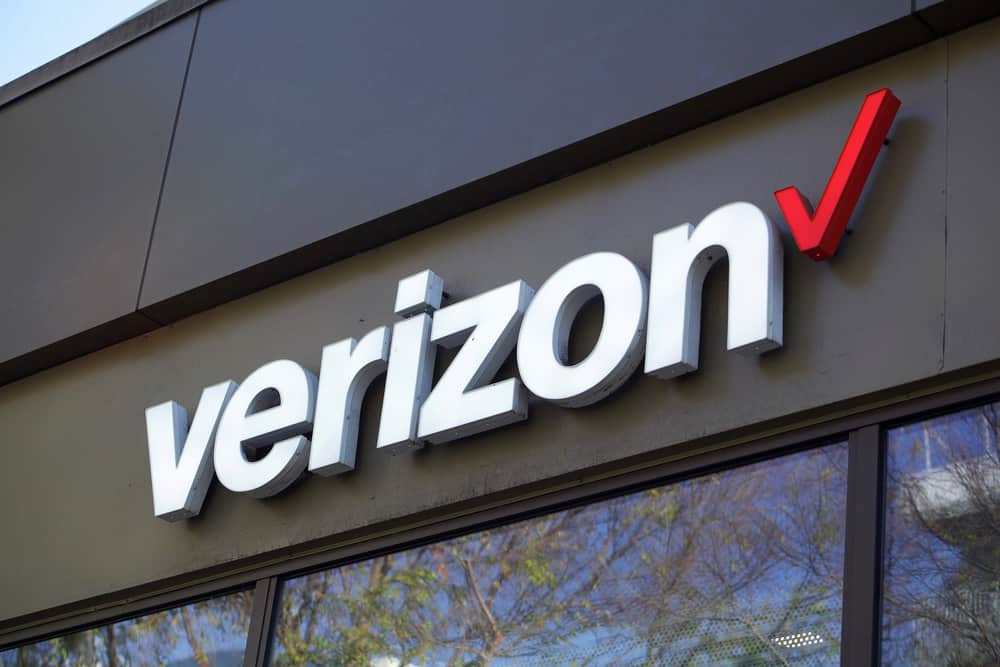 Depending on the device you have, there are different ways of setting up a Verizon Hotspot. You can even set up hotspots on devices that don't have service, but the only drawback is you will have limited service.
Verizon has two types of data for hotspots: low-speed and high-speed data. Once the high-speed hotspot data has been consumed, the network switches to lower speeds. Let us see how to create hotspots on different devices.
Hotspots can drain your device's battery as more devices connect to it. It's better to be careful and monitor the number of devices.
Let's get into how to set up a hotspot on your iPhone, iPad, or Android device, and using the Verizon app.
Setting Up a Hotspot on Your iPhone
You can easily set up and turn on the hotspot feature on iPhones, as long as you have good service available and enough data. Here are the steps to follow.
Open your iPhone's Settings.
Click on "Cellular".
Next to Cellular, there is a toggle option. Tap on it to turn it on and make it green.
Then, next to the "Personal Hotspot" option, click on the toggle button to turn it green too.
Your iPhone Verizon hotspot is now on. You can set up a username and password for your hotspot or use it as it is.
Setting Up a Hotspot on Your iPad
A similar process to the iPhone can be followed to activate the hotspot on your iPad. However, the iPad must support LTE. Without LTE, it won't be possible for other devices to connect to the iPad's hotspot. Here are the steps to turn on the hotspot in an LTE-compatible iPad.
Open your Settings and click on "Cellular".
Toggle the "Cellular" option to make it green.
Click on the toggle next to "Personal Hotspot" to turn it on.
You can also activate the Verizon Hotspot on Android devices through the app. Let us see how to do so in the next steps.
Setting Up a Hotspot on Your Android Device
Setting up a Verizon hotspot on an Android device is very simple. You just have to carry out the following steps.
Open your phone's Settings.
Click "Network and Internet".
In this menu, select "Hotspot and Tethering".
Click on the Wi-Fi hotspot to turn it on.
You can even add a proxy or customize a setting. Make sure to switch on your mobile data or personal Verizon Wi-Fi before carrying out the above steps.
Setting Up the Verizon Hotspot Using the Verizon App
This option is great if you don't have a Verizon data plan configured yet on your phone. If you have a plan, you can directly turn on the hotspot as shown in the above methods. If not, simply set up your hotspot using the Verizon app.
Download and install the Verizon app from the Google Play Store or Apple App Store.
Launch the app and enter your Verizon username and password to log in.
Move to the "Account" tab and click on "My Plan".
Select and buy the plan that matches your needs.
Once your plan is confirmed and paid for, you can follow the steps indicated above to activate your hotspot.
Conclusion
There are many ways to turn on your Verizon Hotspot. Most of them are direct, as long as you have an active plan on your Verizon account. For those without an active plan, you can always download the Verizon app and set up the Wi-Fi hotspot through it. For personal hotspots, it is always better to configure a username and password on your hotspot. This will prevent strangers from hogging your Verizon Internet pack.
Frequently Asked Questions
Can Verizon throttle my hotspot speeds?
Verizon provides its users with both high-speed and low-speed hotspot data. Once the user consumes the high-speed hotspot data, the low-speed data activates. This may cause some throttling in the hotspot speeds.
Do we get a free hotspot with the unlimited Verizon data plan?
The unlimited Verizon data plan gives unlimited data on the 4G or 5G LTE network. In this package, mobile hotspot and HD video are both offered at no extra charge.
How long will my 15 GB hotspot last? What is the normal speed of the Verizon hotspot?
If used with low-definition, 15 GB of data could last for 50 hours. It also depends on the activities performed – watching videos takes up more data than surfing. The normal speeds of Verizon hotspots range from 5 to 12 Mbps.