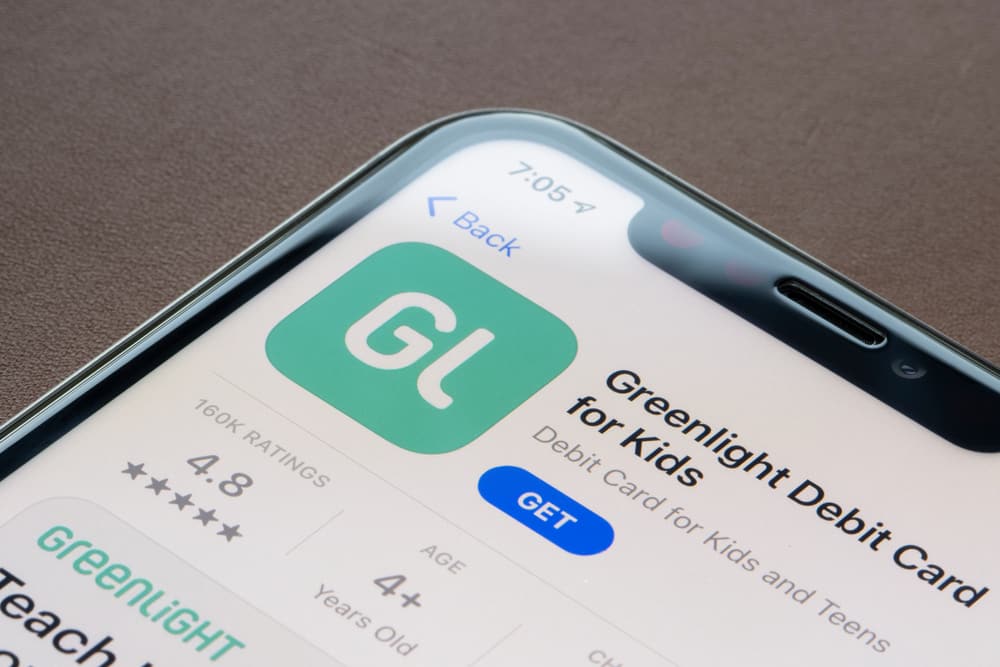 The Greenlight app is a financial, educational tool every parent needs to set up for their kids. With the Greenlight app, you can deposit into your kids' Greenlight account to help them set saving goals, budgets, and charitable donations. If the Greenlight app seems like the perfect tool you are looking for, the question now is, how do you set up the Greenlight app for your child?
To set up the Greenlight app for a child, sign in to your account, and tap on "Edit Profile". Create a username and password for your child, add an email and phone number, and tap on "Save". Your child can then use these credentials to log into the child version of the app. 
Greenlight is a fintech company that offers a debit card and an app for parents and kids. Its features make it stand out from other fintech, mainly its educational tool. Although using the Greenlight app is not free, it is worth every penny.
This article will teach you how to set up a Greenlight app for a child.
Steps To Set Up the Greenlight App for a Child
As we said earlier, the Greenlight app is not free to use. It comes with three pricing tiers. The Greenlight regular tier costs $4.99 per month, the Greenlight + invest tier costs $7.98 per month, and the Greenlight Max costs $9.98 per month. Irrespective of the Greenlight tier you subscribe to, you will get access to the educational app and several core financial tools.
As a primary account holder, guardian, or parent, you can set up a kid's Greenlight account and fund it. The monthly fee covers up to five children and two adults per family. Below, we look at four easy steps to follow to set up the Greenlight app for a child.
Step #1: Log In to Your Account
The first step to setting up the Greenlight app for a child is to download the app on your device. You can download the Greenlight app on any app-enabled device. In other words, you can download Greenlight app for Android, iOS, Windows, Amazon Kindle, and so on. Once you've downloaded the app, proceed to create an account for yourself as the parent or the primary account holder.
Step #2: Edit Your Profile
In your account, tap on the "Edit Profile" option at the top right corner of your screen to choose a child you want to enable app usage. In the profile settings, tap on the profile icon to create a new profile for your child. Once the account has been created successfully, you can sign in to your account.
Step #3: Create a Username and Password
On the next page, you will be given a form to fill out. Create a unique username and password for your child. You should also add your child's email address and phone number to the account you are trying to create. Adding a phone number and email address makes retrieving your child's account easy in case the password is forgotten. When you are done, tap on the "Save" icon to save the changes.
Step #4: Sign In to Your Child's Account
Finally, download the Greenlight app on your child's device. Use your new username and password to log on to your child's version of the Greenlight app. If your child does not have a device, you could log out of your Greenlight app and have them log in to their account using their username and password. Your child should now have access to a dashboard where they can manage their funds.
Note that while you can connect your Greenlight account to a child's account, your child would not have access to your funds; they can only make requests.
Conclusion
As you can see from this guide, setting up a Greenlight app for a child is pretty straightforward. As an account holder or guardian, you can add up to five children's accounts to your account. As a parent getting the Greenlight app is very useful; even though it comes at a cost, it allows you to manage and monitor your child's spending as well as allowance and chores assignments.
Frequently Asked Questions
Can I use my Greenlight card at an ATM? 
Yes, you can use the Greenlight card works on any ATM. The Greenlight card is prepaid and functions like every other ATM card. So as long as the ATM has a VISA, MasterCard, Maestro, or similar logo on the ATM, it will work with the Greenlight card. 
Is there a spending limit for Greenlight cards? 
Yes, there is a spending limit with Greenlight cards. Per day you can spend a maximum of $1500, and per month you can spend a maximum of $7500. Also, if you use the Greenlight card at an ATM, you can withdraw a maximum of $105 daily.