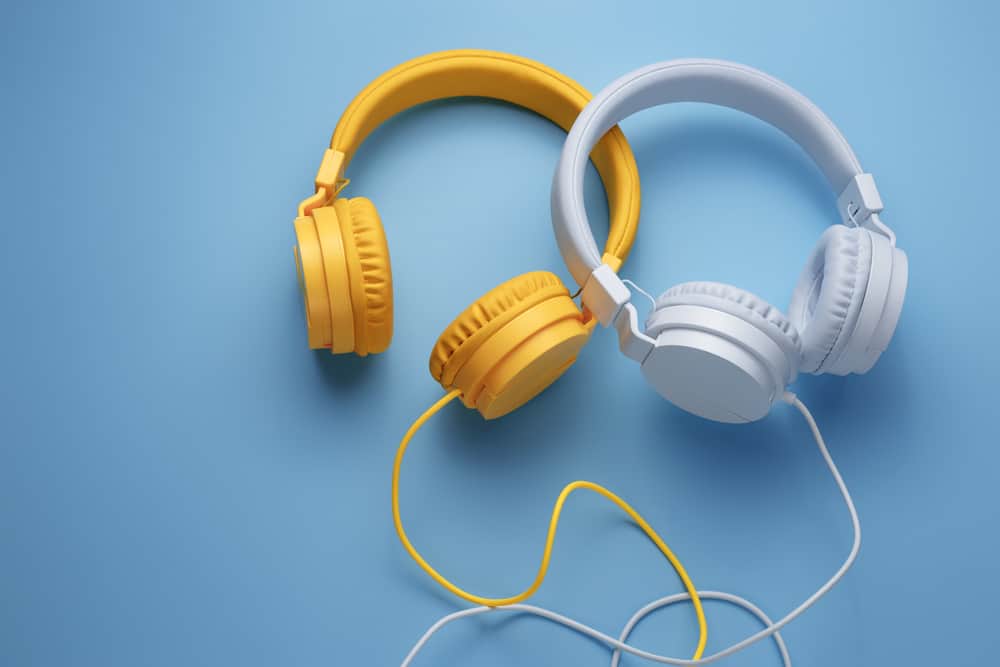 Some activities on a PC require two or more people to use them. For instance, video games often require more than one player. During such activities, players often listen to the game sounds to have the perfect gaming experience.
In some other instances, you and your friends will need to listen to or stream music and videos on one PC. If, as a group, you want to listen to these audios privately, you can always use a multi-headset. There are many ways you can use a multi-headset on a PC.
You can use Bluetooth headphones or a jack headphone to set up two or more headphones on your PC. Another way is to use a multi-headphone that connects two or more headphones through one jack.
By the end of this article, you should have known how to play two headphones on your PC via a Bluetooth connection, changing your system settings, and via a multi-headphone jack.
How To Set Up Two Headphones on a PC
As desktop computers have powerful sound cards, you will usually find two or more audio jacks on them. However, not all desktop computers have powerful sound cards and more than one audio jack.
Also, non-desktop PCs, such as laptops, have few sound cards. Hence, many laptops have only one audio jack.
For laptops and desktops with one audio jack, problems arise when two or more people need to listen to audio with headphones or earphones from a single PC.
Thanks to some available computer accessories, one can simultaneously use two or more headphones on one PC.
Below, you will find the methods to use two or more headphones on a single PC.
Method #1: Using a Headphone Splitter
Headphone splitters are multiple headphones with one transmitter. They allow two or more individuals to listen to audio from one jack or audio port.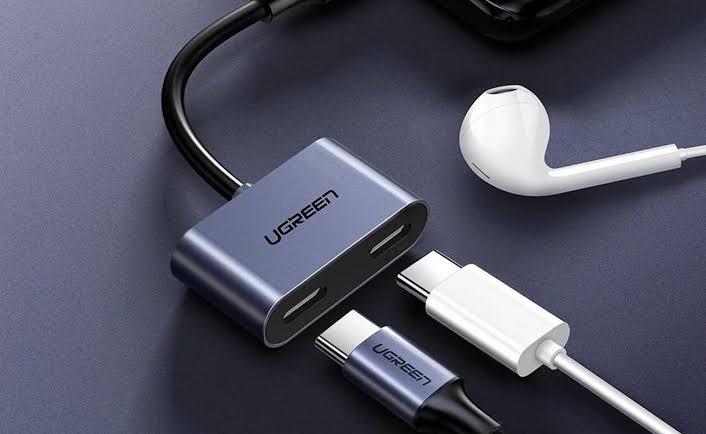 There are different types of headphone splitters. Some support USB ports, and some support 3.5 mm audio ports. In contrast, some have a mix of the two types.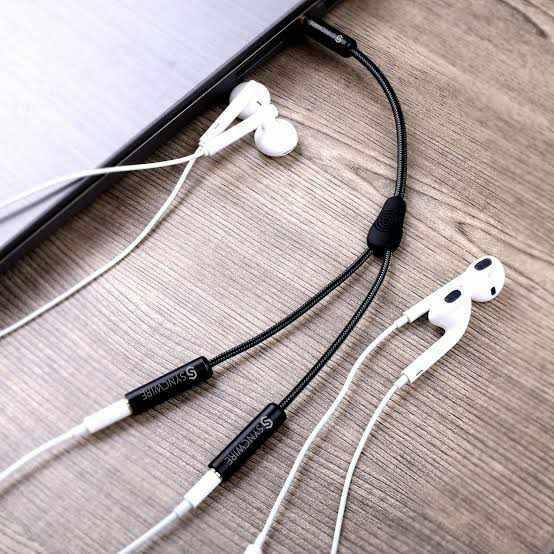 Some headphone splitters can take two headphones, while others can carry three headphones. It all depends on the type of headphone splitter you purchased.
Method #2: Using Two Bluetooth Headphones Simultaneously
Another way to use two or more headphones simultaneously is to connect to Bluetooth headphones.
Ideally, a PC can only take one Bluetooth at a time. However, a PC can take more than one Bluetooth device with a Bluetooth adapter. Hence, you need a Bluetooth adapter to use two Bluetooth headphones simultaneously.
A Bluetooth adapter has two or more device ports, and it connects itself to a PC via a Bluetooth connection.
Once connected to a PC via Bluetooth, you can click each headphone to the Bluetooth adapter ports. This way, you can listen to music independently from each port.
You can use the Bluetooth adapter for Windows 7, 10, 11 laptops, and Mac laptops.
Method #3: Using a Bluetooth and Wired Headphone
This method is obvious and easy to connect two headphones as long as your PC has Bluetooth capability.
Here, you directly connect one wired headphone to the headphone jack and connect the other headphone to your PC via Bluetooth.
Method #4: Using a Stereo Mix
The stereo mix allows USB and nonaudio jack ports to work with wired headphones.
Hence, enabling your stereo mix can play music via your USB and the audio jack ports. Nevertheless, for it to work, your PC must systematically allow dual headphone use.
Below are the ways to enable stereo mix on your PC.
Go to the Control Panel on your computer to access the audio settings. You can access the audio settings using a Mac computer via System Preferences.
Click "Sound".
Tap the "Recording" tab.
Tap on "Stereo Mix" and set it as the default device.
Click on the "Listen" tab.
Click "Listen to this device".
Select your headphones.
If the stereo mix doesn't pop up as one of your devices, you should right-click anywhere inside the "Recording" tab.
After that, tick the boxes labeled "Show disabled devices" and "Show disconnected devices".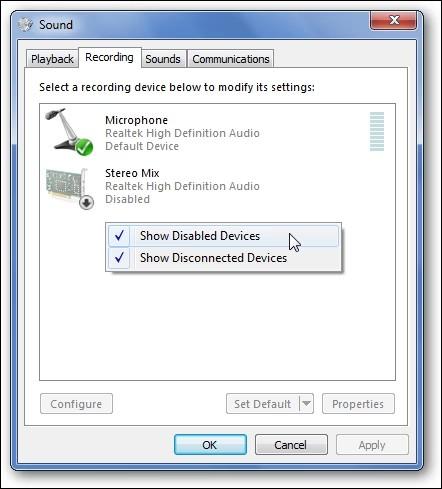 If the stereo mix still doesn't pop up, it may be that your PC does not allow dual headphone use.
How To Use Two Bluetooth Headphones At Once [Smartphones]
Smartphones such as Android, iPhone, and iPad can simultaneously play two Bluetooth devices.
Here are the different methods to simultaneously play two or more Bluetooth devices on Android, iPhone, or iPad devices.
Method #1: Using a Dual Bluetooth-Supported Phone
If your android phone supports Bluetooth version 5.0 and above, it can play two Bluetooth devices simultaneously.
If you are unsure of your android phone model, you can pair the two devices one by one. If both devices fail to connect simultaneously, it may be that your Android phone and Bluetooth version do not support dual devices.
Method #2: Using Dual Bluetooth Apps
If your smartphone's inbuilt Bluetooth fails to play multiple devices simultaneously, you can download dual Bluetooth apps.
Here are the top 5 Bluetooth apps for Android and Apple users.
Method #3: Using a Bluetooth Adapter
Just like for PCs, Bluetooth adapters also work for smartphones. However, you should get the one that works specifically for your phone.
Some dual Bluetooth adapters are for Android devices, while some are for iPhone or iPad devices.
Conclusion
If you have a group of friends and all of you are in a situation where you need to listen to music or watch videos from one personal computer, it is best to use notes rather than one headset on the PC.
This article has included the many ways you can allow a PC to use more than one headphone. Be sure to check them out.