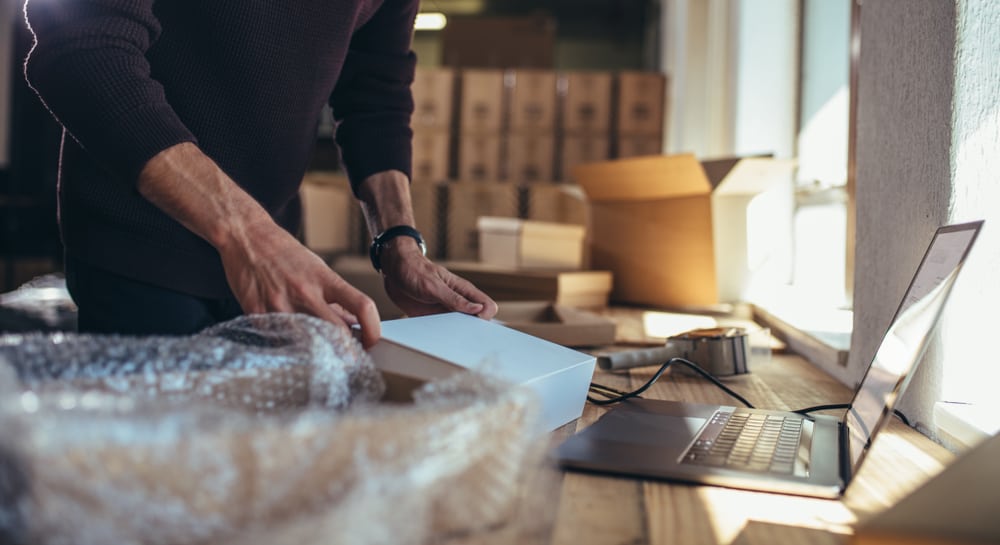 The CPU is one of the most important components of a computer. Most enthusiasts upgrade their CPUs frequently to get their hands on the latest and greatest technology. However, it leaves behind a completely working CPU that can be useful for another person. If you want to sell your CPU or send it over to a friend, there are many things to consider before doing so.
The first thing to consider is CPU packaging. It's best to put the CPU in the original packaging, but if you don't have it, you can use cardboard, styrofoam, or anti-static plastic bags to secure it in place. You must always wrap it up with a bubble sheet to ensure safe shipping and select the best delivery service available in your area.
You can also opt for different packaging materials like aluminum foil or styrofoam. Moreover, asking the delivery service to handle your package with care can help you avoid shipping damages.
If you're planning to ship a CPU, we've got you covered, as you will find everything you need to know about shipping a CPU. So, it can land safely at your friend's or customer's doorstep without any problems.
Packaging
This is the most crucial step in shipping a CPU. You must pack your CPU safely; otherwise, it will get damaged because it's a fragile component. Following are the steps involved in the packaging of a CPU.
Packing Material for the CPU
Picking the right material to pack the CPU can save it from any kind of damage. You should use the most common and effective materials like cardboard, styrofoam, or anti-static bags.
Cut out a piece of cardboard or styrofoam the size of your CPU.
Put your CPU at the center of the material and secure it using packaging tape.
If you're using anti-static bags, they can also protect the CPU inside them from electrical damage.
Generously wrap the package with a bubble sheet and secure the end with adhesive tape.
Now, your CPU is ready to be securely placed in the shipping box. Remember to check that all sides are sealed completely to avoid water damage. You need to be extra vigilant and consider even the rarest of scenarios. Because once the package has left, there's no turning back.
Additional Packing
You can give your CPU an extra layer of protection by wrapping it in aluminum foil. This material will protect the CPU from physical damage and keep harmful radiation and excessive heat away to some extent.
It also won't hurt if you can make a styrofoam box to keep your CPU inside before packing it in the shipping box. Styrofoam is a water-repellant and can also protect the CPU from sudden forces that are very common during delivery processes.
Storing the CPU
The best option would be to store your CPU in its original box. The original box is the right size for your CPU and will keep it from moving around during shipping.
However, if you don't have the original box, you should look for another small cardboard box in which the CPU can be kept. An ideal box should have no extra spaces left when you put the CPU inside.
If you don't find a suitable-sized box, you must fill in the extra spaces with more styrofoam or bubble wrap. Do not use less durable or ineffective materials like paper or cloth, as they will not be able to hold the CPU securely.
Shipping your CPU with the cooler still attached is a bad idea. You must always remove it from the CPU and pack it separately if you want to send it in the parcel.
Shipping
After secure packaging, everything goes down to an excellent shipping service. That's why selecting the best carrier in your area is important. You can check other people's reviews and base your choice on your experience.
Sometimes, a premium shipping service might charge you a little more than the competition, but a few extra bucks can save your CPU from any damage, which is worth a lot more.
To ensure the safety of your parcel, you should ask the delivery service to handle your package with care as there is a sensitive item inside. Reputable carrier services always consider their customer's needs, and they will surely take care of your package by not burying it under a load.
You must also double-check if you have correctly mentioned the delivery address, seller and receiver name, or any other required information on the parcel.
Enable shipping details so you will be notified at each delivery step. You can also track the package regularly to see if it has been delivered successfully.
The Bottom Line
There are many things to consider before you can ship your CPU. The first thing is proper packaging. You must use materials like cardboard or styrofoam and cut pieces the size of your CPU to stick them onto it. You can also use an anti-static bag to keep the CPU which is a better approach.
Then you must wrap the package in a bubble sheet and securely place it in its original or suitable size box. You should also select the most reputable shipping service for the delivery of your CPU and track the package until it arrives at its destination.
Frequently Asked Questions
Can I ship a CPU with the motherboard?
Shipping a CPU with its motherboard is better than shipping it alone. The whole package will become a lot more sturdy. Just wrap the motherboard in a bubble sheet and cover it with an anti-static bag.
Is it a good way to ship the CPU in an envelope?
Yes, you can send the CPU in a bubble mailer, but it should be your last option. It's always better to ship it properly using cardboard or styrofoam packing. Otherwise, there's a high chance of damage.