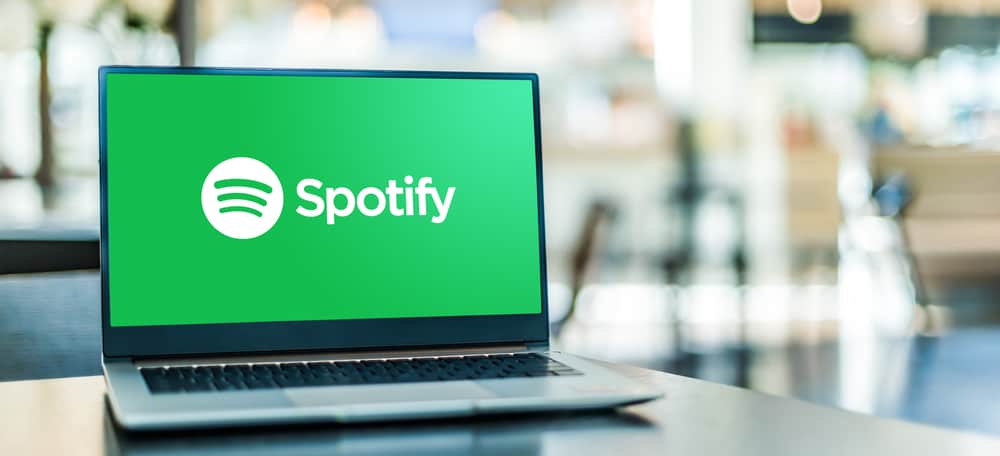 Spotify is one of the largest music streaming platforms, with over 420 million users and over 180 million subscribers. It features over 82 million tracks, podcasts, and so on. Spotify also comes with several features, including the ability to shuffle your playlist. Using this feature ensures you don't listen to the same song over and over again. But how do you turn on shuffle on Spotify? 
To enable shuffle play on Spotify, start playing a song. Open the song fully by tapping the name bar at the bottom of your screen. On the playback tray at the bottom of the screen, press the shuffle button so it turns green to enable shuffle play. 
When you enable the shuffle play on Spotify, it randomizes the order of your playlist. This feature creates a unique listening experience every time you use it. That is if everything goes alright and the shuffle play of Spotify usually functions.
If you need to turn on the shuffle play on Spotify or your Spotify shuffle play is not working correctly, we will show you a step-by-step guide on how to go about it in this article. 
How To Enable Shuffle Play on Different Devices With Spotify
If you are new to using Spotify and have not used the shuffle mode, you have come to the right place. In this section, we will be showing you in easy steps how to enable shuffle play on desktop and mobile devices. 
Method #1: On Mac or PC 
You can download the Spotify app to enjoy your favorite tracks on a Mac or PC. The way Spotify works on a Mac or Windows PC differs from that of a mobile or tablet. Whether you use the desktop app or the Spotify website, you can enable the shuffle play similarly. Or you can visit the Spotify webpage, log in to your account and enjoy your favorite tracks. 
Here's how to enable shuffle play on Mac or PC.
Launch Spotify on your Mac or PC. 
Navigate to any playlist of your choice and tap any song in the playlist to play it. 
At the bottom of your screen, you will see the playback tray with a list of controls; the first icon is the shuffle button; click it, and when it turns green with a dot under it, you successfully enabled shuffle on the desktop.  
Method #2: On Mobile 
Spotify has a mobile app you can download for iPhones and Android available on the App Store and Play Store. You can also use Spotify on your mobile device by accessing the website. So, you can turn on Spotify shuffle whether you use the app or the webpage on your mobile device. If you use Spotify on a mobile device, be it an iPhone, iPad, or Android, you can equally turn on the shuffle play on it. 
Here's how to enable shuffle play on mobile.
Navigate to any playlist of your choice and tap a song to play it. 
On the right side of your screen, you will see the shuffle button beside the play button; tap it to enable the shuffle. 
To get the full Spotify experience, you should upgrade your account to premium.
Conclusion 
In summary, enabling shuffling on your computer or mobile device is pretty easy, as you can see from this guide. Spotify even gives you the Smart Shuffle feature, where you can get several recommended songs to your song queue based on what you listen to most. If you have not used the shuffle before, it is time to start using it. 
Frequently Asked Questions
What do I do when the Spotify shuffle is not working? 
When you try to enable shuffle on Spotify, but it is not working as it should, you should try to disable and reenable it; perhaps that may fix the issue.
If that doesn't fix the issue, you can try to log out of your Spotify app and log back in; perhaps that may fix the issue.
If the problem persists before you uninstall and reinstall it, check if there is an update; if there is one, update it and retry, it should work. 
How can I repair the Spotify app on a Windows computer? 
If your Spotify app is broken or not functioning as it should, Windows gives you the option to repair the app. To do this, open Settings on your Windows computer and navigate to "Apps" > "Installed Apps". Search for "Spotify", tap the three dots at the side of the Spotify app, and select the "Advanced" option.
Under the "Advanced" option, you will see the repair option, select it, and wait as Windows repairs the app. Though it takes a moment, when complete, exit the Settings app, reboot your computer, and the app should work correctly.