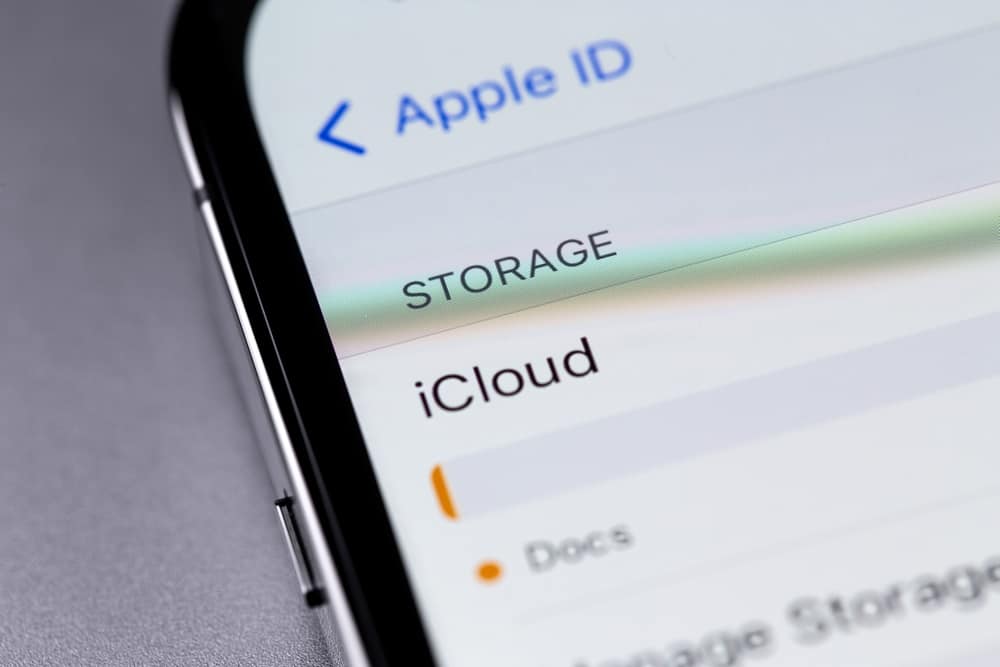 Don't want to continue using iCloud or related services on your device anymore? Or you're willing to use a brand new iCloud account on your iPhone? In either case, learning to sign out of iCloud on iPhone is crucial.
Signing out of iCloud is not rocket science. It doesn't require access to some particular kind of knowledge or task-specific tools. You'll need a clear understanding of the steps involved in this process. That's exactly what we're about to uncover next.
Keep reading, and we'll walk you through the most digestible guide on iCloud sign-outs. 
How To Sign Out of iCloud on iPhone: Get the Job Done in Seconds
Now that you've got enough information already, it is the perfect time to learn how you can sign out of iCloud. Read the following guide, and you'll find yourself out of your current iCloud account in no time. Before anything else, boot up your device in case you haven't and proceed as follows:
First, locate the Settings icon on your iPhone and tap on it.
As the Settings menu loads up, look for your Apple ID  and click on it.
From there, scroll down until you find something that says "Sign Out." Tap on it and continue.
The next task is dealing with the credentials. Here, you'll need to input your Apple ID password.  
After that, hover over to the top right corner of the screen and tap on the "Turn Off" button.
At this stage, you'll be required to make a decision. Once you tap the "Turn Off" option, you may notice your device asking you to keep a copy of your iCloud data. No doubt, it is a good practice to hold, especially when you want your data to be safe. Simply click on "Keep a Copy," which will ensure all your existing data from the current iCloud services remain intact on your device. Yes, even after you sign out. However, choosing none is always an option if you want to proceed the other way. 
When you're satisfied with whether you want to keep the data intact or not, tap on "Sign Out." You'll find the option in the top-right corner.
A confirmation window shall pop up. Tap "Sign Out" one more time, and you're done. 
That's precisely how you can safely log out of your iCloud account sitting on your iPhone. Keep in mind that you'll still require an active iCloud account to access several features.
Signing out of iCloud will terminate all the related services on your device. These include the likes of Apple Pay, Apple Cash, Apple Card, iCloud Drive, iCloud Backup, and more.
What if You're Having Trouble Signing Out of iCloud?
No doubt, the whole process of signing out of iCloud is pretty straightforward. However, it can get daunting at times because of some issues residing nearby. One typical instance involves Verification Failure. This error is often regarded as an issue with either user's internet connection or Apple ID login details.
Whatever might be the case, getting yourself out of trouble is no big deal. Here is how you can quickly fix iCloud login errors.
Solution #1: Perform a Quick Reboot
Turn off your iOS smartphone and wait a minute or two before booting it back again.
Solution #2: Test Your Internet Connectivity
Next up, test your internet connectivity. For that, launch YouTube and start streaming a video. You can even opt to browse social media sites like Facebook and Instagram. If you find the connection weak, simply perform a router restart (while using WiFi). 
Using WiFi instead of cellular data is found to be fitting while logging in to iCloud. However, if you decide to use a cellular connection, make sure the same is working well enough. Here are some quick practices that have proven to be efficient:
Turn off mobile data and wait for a few seconds before turning it back on.
Activate the airplane mode on your device and turn it back off.
Contact your service provider if and when nothing seems like improving the connection stability.
Solution #3: Check Your Device's Date and Time
Once the internet connectivity is sorted, the next thing to take care of is the device's date and time. It might come as a surprise to many, but ensuring that your device's date and time are correctly synced is vital, especially when working with online, real-time resources. Here is how you can deal with it:
 Head over to the Settings menu of your device.
 Find something that says "General" and tap on it. 
Locate the "Date & Time" option.
Scroll your way down until you see the option that talks about "Setting Time Automatically." Click on the toggle to activate it if it is not already.
Head back to iCloud and try concluding the task.
Summary
And with that, we're done guiding you through singing out of iCloud on your iPhone. As mentioned a number of times, the process is pretty seamless, but then again, maintaining the right approach is always necessary. To ensure our readers don't encounter any issues, we've discussed some solid fixes to try when and if you're crossing paths with any trouble-causing entity. Thanks for reading!