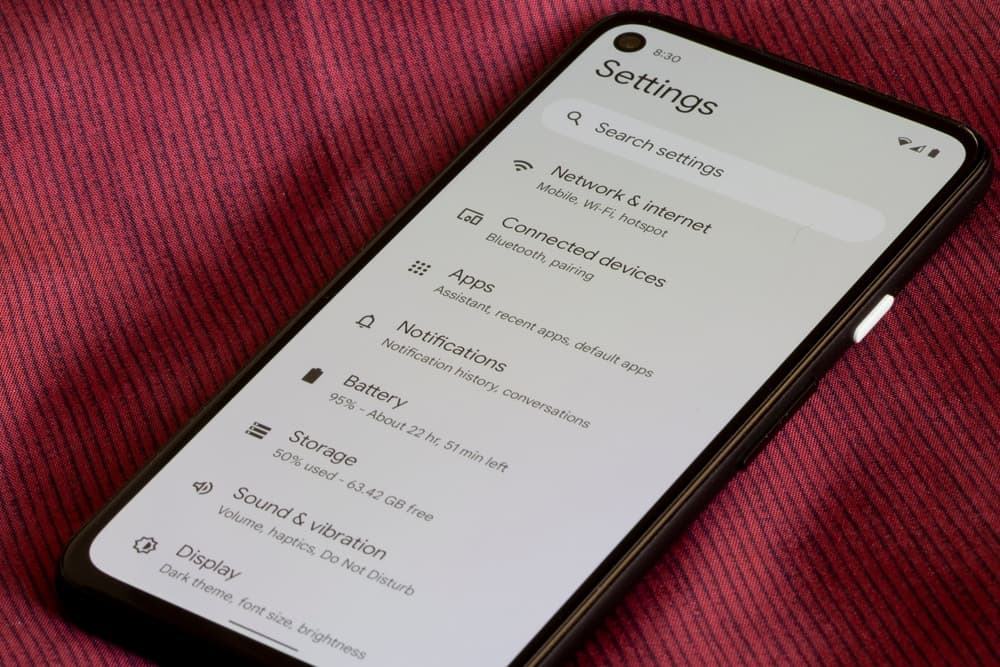 Can you imagine how embarrassing it would be when your ringtone goes off at the wrong time? You probably can. That's why you're here. Having the ringtone blast its head off during an important meeting or wedding ceremony is the kind of cringe no one wants in their life. 
Don't worry, we know what you need. You need to put your Android phone on silent according to your needs. You can use several methods to silence your Android phone when you need, including Do Not Disturb mode, IFTTT, and automation apps.
It's awkward and embarrassing not to have the phone silenced during a crucial meeting. However, having your ringer turned off and missing an important call. That can be a big problem, and no one wants that humiliation either. 
In the article below, we have covered different methods to save you from the possible trauma of both situations. Here are ways to automatically turn your phone's silent mode on and off.
Ways To Silence an Android Phone
Method #1: Do Not Disturb
The most common way to toggle the silent mode on Android devices is to use Do Not Disturb, the built-in mode. This lets you turn off notifications when you don't need them to avoid distraction.
You can find a list of choices under "Settings" > "Sound & Vibration" > "Do Not Disturb" on an Android phone.
Go to the "People" section to pick the calls and messages which can send alerts. 
Once you have set up Do Not Disturb to work as you like, click "Schedules" to choose rules for when you want the notifications to turn on automatically. 
To use particular settings for a schedule, click the "Gear" icon. You can find it next to Schedules.
Then choose "Do Not Disturb behavior". Now you can allow and silence notifications as you prefer.
Method #2: Manage Your Android Phone via IFTTT
If you didn't already know, IFTTT is a widespread tool that allows you to connect all sorts of services, including functions on an Android device. It's another excellent way to set up times to know when to keep your Android phone on silent mode.
To start, install the IFTTT app on your Android phone and create an account. Once you've signed up, you can start making applets, which is jargon for the app's workflows.
Open IFTTT via your phone and tap "Create" to start. You start with a trigger (If This), which starts the action. For now, let's make your phone turn to silent mode when it's work time for you.
Search for and choose the "Location" service.
Choose "Enter an Area" because you are looking to mute your phone when entering work. 
Next, use the available box to look up your work address and confirm it by hitting the check at the top-right hand.
Now you will have to choose the action (Then That). Search for the "Android Device" service, and pick "Mute Ringtone".
You will see an overview of what you have created when you are done. Choose "Continue" once again to be taken to the final review screen. 
Change the applet title to something more apparent so that you can find it easily.
Tap "Finish" and you are done!
Just repeat these steps to make a second applet that turns your Android ringer back on when you leave work and are ready to be alerted. Otherwise, your phone will stay silent, and you will have to turn the ringer back on manually. 
It's pretty easy to do this. Just do the following:
Choose "Exit an Area" for the "Location" trigger. This is for when you leave work, so make sure you set the same area as you did for entering.
When it comes to the "Android Device" action, choose "Set Ringtone Volume". You can adjust it as per your liking.
Your phone will now mute itself when you enter work, and your ringer will turn back on when you leave.
Method #3: Having Advanced Control Over Silent Mode With Apps
The two options above should get most people through the ringing issues. Still, if you want to go further, you can try using Android apps that might suit your requirements.
Tasker is a favorite in the Android world, and it lets you work without limits on Android without rooting. The drawback is that Tasker isn't exactly simple to use, but if you give it some time, you'll be able to make powerful creations. 
If you find Tasker too confusing, we've got you covered. Automate is another app that's a pretty excellent alternative. It's also powerful in its own way, but the interface is slightly more suited to beginner users.
Apart from these two applications, there are many more alternatives that you can look up and choose, according to your preference.
Conclusion
So, we have just looked at a few different ways you can silence your Android phone and automatically turn the ringer back on. We've looked at the built-in Do Not Disturb mode, the IFTTT tool, and other automation apps. 
Hopefully, this saves you much time (and trauma) in the long run. Just make sure you test your setup to ensure it's working.