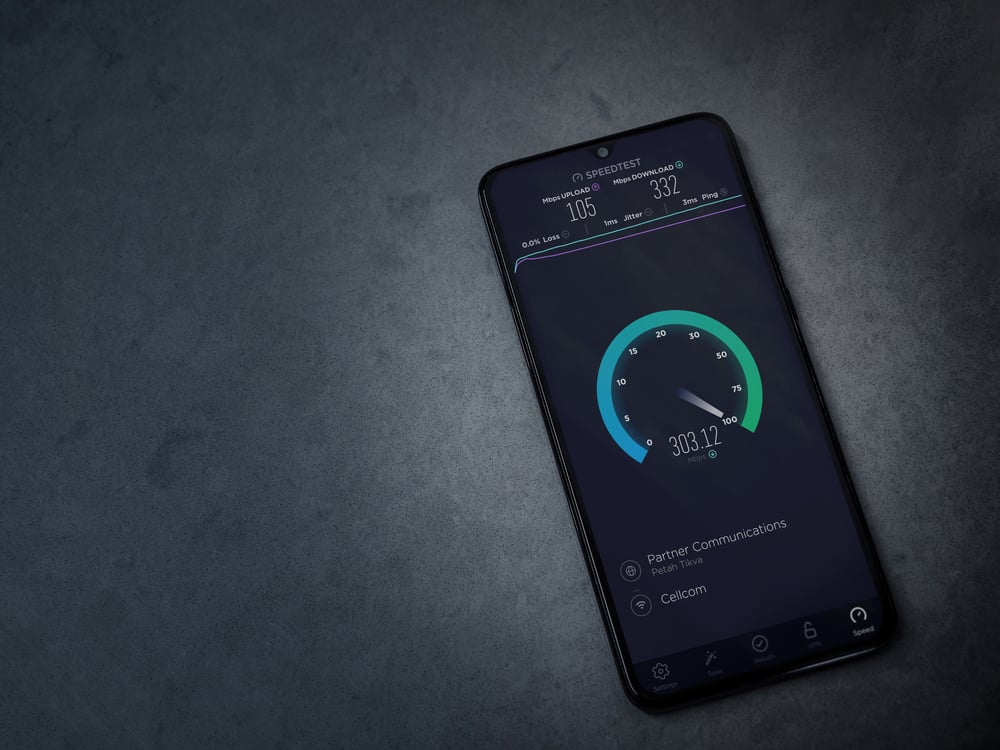 Whether for our Android phones or tablets, we're constantly looking for more ways to get more information on the go. But it's frustrating when you're trying to do something on the internet, and your internet is so slow that you can't even load a single page. 
Hardware and network problems are typically to blame for slow internet performance, but software issues may also play a significant role. There are ways to fix this, from checking your settings and removing apps to adjusting your network settings.
Having a poor internet connection can result in everything from poor video quality when watching videos on YouTube or Netflix, to long loading times for web pages. This is why you need all the internet power you can get on your Android device.
So, if you're ready to take back control of your Internet, here are some ways to speed up the internet speed on your Android device.
Method #1: Clean Up Your Phone
Cleaning up your phone will get you started in the right direction. To speed up your internet, it is always a good idea to clear your cache and app data and remove unwanted files and junk from your phone.
You can either manually delete cache, browsing history, and unwanted junk or automate this process through third-party apps on Google Play.
The browser cache can get pretty big and annoying. Your browsing history gets put into it, along with cookies and ads that are no longer relevant to you. These items can take up space, but taking them out will help restore your Android phone to its former glory.
Method #2: Check for App and Device Updates
There are several ways to keep your smartphone running faster and longer. One of these is to keep it regularly updated. Also, this means that you need to make sure that all apps you use daily are kept updated.
Updates for your Android device can be found within the "System Settings," and all your apps can be updated within Google Play.
Regularly updating your phone not only improves its speed but also ensures that all the apps you use regularly are up-to-date. 
Method #3: Use Ad Blockers
If your Android phone keeps experiencing slow data speeds when you rush to get something done, maybe the problem is that you're seeing way too many ads. You'd be amazed at how much more quickly your site loads if you don't have to load it with ads.
You can get rid of this problem by installing Ad Blockers, which are free for download through Google Play and improve your internet experience in more ways than one.
With ad blocking, you can focus on your site's content rather than being distracted by ads that consume your bandwidth and take up your precious time. 
Method #4: Declutter Your Phone
If your Android phone looks more like a junk drawer, your internet won't be quite as fast as it could be. This can considerably reduce your internet speed, which means it does matter if you take care of cleaning up some of the space around your smartphone.
There are several ways to keep your android device in tip-top shape; you can use a cleanup app or manually delete all the unwanted apps and data from your device to free up storage.
There are a lot of apps on your phone that you don't use but run in the background. Most of them can be deleted from your phone to free up memory and open up valuable bandwidth for the internet.
Method #5: Reset Your Phone to Factory Settings
After trying all of the above and still not getting the internet speed you're paying for, you will have no other option but to reset your Android phone to factory settings. Resetting it will delete all of the apps and files on it and make it feel like a brand new phone.
You can reset it by going to "System Settings" on your Android phone and selecting "Factory Reset" or similar under the "Backup and Reset" section of the menu. 
Frequently Asked Questions
Which app can increase internet speed on Android?
Apps like Internet Booster & Optimizer on Google Play may help you optimize your network settings for a slightly faster internet experience.
Why is my mobile data slow when I have full bars?
Various factors affect the mobile data on your phone, but the main causes are overloaded networks and poor connection strength.
Why is the internet so slow on my Android phone?
Slow internet can be caused by several factors, including poor connectivity, hardware failures, or network issues.