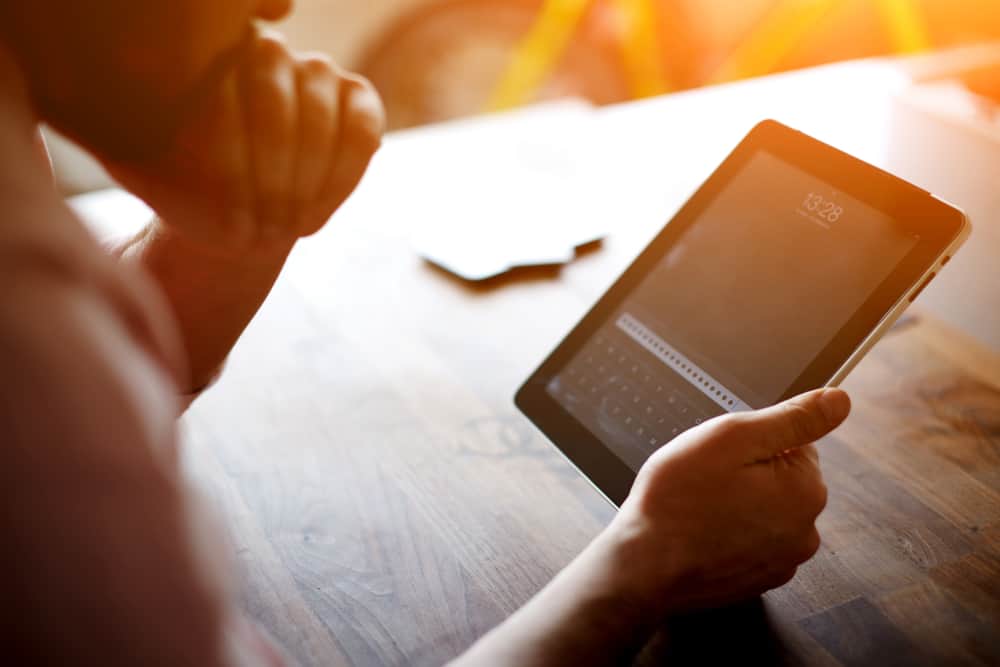 Are you using an earlier generation iPad, whose performance is degrading daily? Don't fret; you can still get much more from your older gadget with a few hacks and tips. 
To speed up an older iPad, restart it to clear the RAM and temporary files buildup. If the problem persists, disable Background App Refresh, uninstall the unused apps, or reset the iPad after backing it up.  
To make things more understandable, we took the time to write a comprehensive step-by-step guide on how to speed up older iPad with easy instructions.  
Speeding Up an Older iPad
If you don't know how to speed up an older iPad and get the most out of it, our following 8 methods will help you go through the entire process quickly.
Method #1: Restarting Your iPad
A few users sometimes never restart their iPads, resulting in a huge temporary file buildup that eats much of the space and bogs down the device. To fix the issue, reboot your iPad with these quick steps.
Press and hold the volume or home (top) button until the power slider appears.
Use the slider to power off all controls.
Wait for 30-45 seconds, press and hold the top button and release it as soon as the Apple logo appears.
Method #2: Disabling Background App Refresh
A few installed apps on your iPad update their versions and content in the background due to the active Background App Refresh feature. This can impact the processing time, resulting in slow performance. To resolve this issue, turn off the Background App Refresh by doing these steps.  
Open Settings.
Tap "General".
Tap "Background App Refresh".
Tap "On" to turn it off, and see if your iPad is processing quicker.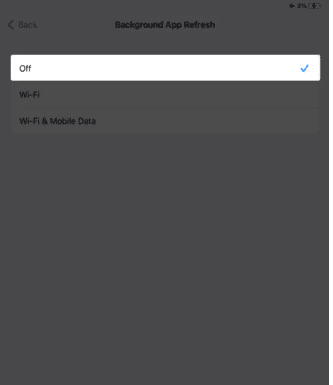 Method #3: Decluttering Your iPad
Another way to speed up an older iPad is to remove all the unnecessary apps that consume valuable resources in the following way.
Open Settings.
Tap "General".
Tap "iPad Storage".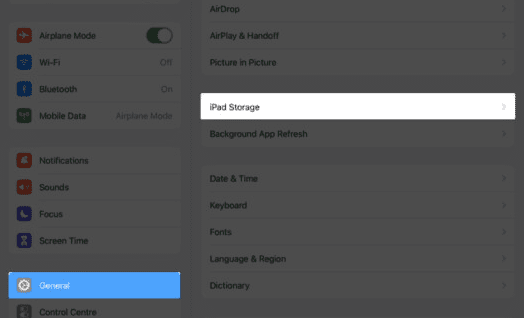 Now, take a look at the apps in the list, see which ones you do not or rarely use, and delete them with these steps.
Head back to the Home screen of your iPad and touch and hold an app.
Tap "Remove App" and repeat the same process for the other unnecessary apps.
Remember not to select the "Remove from Home Screen" option, as this will keep the app in the App Library instead of deleting it from your iPad. 
Method #4: Using Other Apps
Using updated apps larger than their older versions can cause your iPad to slow down with time. To counter that issue, search App Store for better alternatives that are lesser in size but offer the same productivity. 
For example, instead of using the Facebook full version, download and install its Light version on your iPad, and you won't experience feed lag anymore.
You can also restrict the installed apps on your iPad from updating and consuming more storage in the following way.
Open Settings.
Open "App Store".
Turn off "Apps" and "Apps Updates" under "Automatic Download" and "Cellular Data".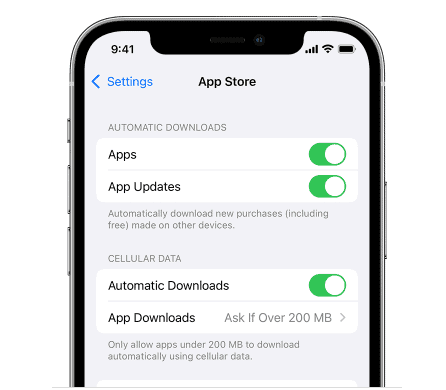 Although you can also take the route of installing any specific's app older APK files on your earlier generation iPad, the process is time-consuming, and this can seriously compromise the security of your device. 
Also, try to switch reminder apps to the stock ones, such as Note, Weather, Mail, etc., as they come bundled with the iPad software, ensuring less memory and storage consumption.
Method #5: Resetting Your iPad
If your iPad is still slow after disabling Background App Refresh, deleting unused apps, or switching to lesser-sized apps, reset it with these quick steps. 
Back up everything on your iPad via iCloud and open Settings.
Tap "General".
Tap "Reset", or you may see a "Transfer" option here.
Tap "Erase All Content and Settings".
Wait for the reset process to complete, reboot your iPad, and see if things get better. Next, restore your backup from iCloud and enjoy fast processing speed. 
Method #6: Troubleshooting Your Network Connection
Sometimes, the older version of your iPad is blamed for the degrading performance, while the real culprit behind all this commotion is the slow internet connection or poor Wi-Fi signals. 
So if the browser or apps take forever to show content on your device's screen, troubleshoot the network connection. To do this, take your iPad closer to the router and notice the improvement. If the problem persists, run a quick speed test and review the results. 
A huge difference in the upload and download speed often indicates an internet speed issue, which you can fix by rebooting the router or contacting your internet service provider. Upgrading to a higher bandwidth internet package seems like a good option too. 
Method #7: Disabling Spotlight
If you don't search for things too often on your older iPad, you can see a slight improvement in the device's performance by disabling Spotlight with these steps. 
Tap Settings.
Tap "General".
Tap "Siri & Search".
Toggle the buttons next to "Suggestions while Searching" to turn it off. 

Method #8: Doing Regular Cleaning
It would be best if you started physically cleaning your older iPad regularly to ensure its performance stays the same. Here are some quick ways to do this effortlessly. 
Use a damp cloth to wipe the dust and oily residue off the iPad screen.
Use WD-40 to clean the "Home/Sleep/Wake" button.
Allow the battery to drain completely once a month and charge it again to full capacity with the Airplane Mode activated on the iPad.
Summary 
In this comprehensive guide, we have discussed how to speed up an older iPad by disabling specific options and features, uninstalling unused apps, fixing internet-related issues, and physically cleaning the device.
Hopefully, your question is answered in this article, and you can now enjoy using your older iPad instead of investing heavily in a new one.