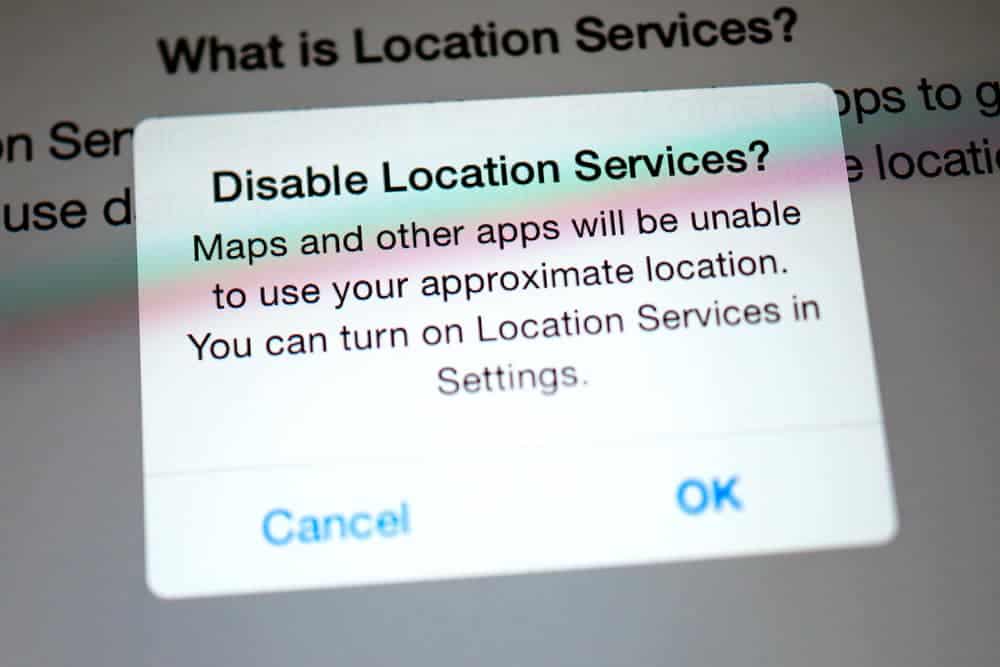 If you're struggling with the question of how to spoof location on your iPhone, you're not alone — until recently, using Virtual Private Networks (VPNs) was the most reliable way to spoof your location. Luckily, technology has advanced to accommodate the needs of iPhone users who may not have access to a VPN but still wish to spoof their location.
It's essential to note that Apple generally restricts GPS hiding apps from their app store. This makes it more difficult for iPhone users without first-hand information on spoofing to hide their iPhone location when they wish to.
If you're looking for helpful information on spoofing your iPhone location, look no further. This article details various methods to spoof your iPhone location with a few simple moves.
Overview of Spoofing Location on iPhone
Typically, spoofing your iPhone location involves tricking all location-based apps on your iPhone into thinking you're in a particular location when you are not. Even though having active GPS is helpful in our everyday lives, there are still various reasons for spoofing an iPhone's location.
A great example includes wanting to access geo-restricted content. Several websites and media apps like Netflix offer different content depending on a viewer's location. If you wish to access such content but are restricted because of your current location, spoofing your iPhone's location could help.
Still, you don't have to have a complex reason to spoof your iPhone's location. It could be for fun, like wanting to match with better prospects on a dating app or wanting the upper hand when playing a location-based game like Pokémon Go. Whichever reason you have, this article will help you learn the easiest way to spoof your iPhone's location.
Spoofing Your Location on iPhone
As earlier mentioned, GPS spoofing apps are prohibited on Apple's app store. Spoofing your iPhone's location can seem like an impossible task without these apps or other helpful information. Fortunately, this isn't the case.
Below are some ways to spoof your location on your iPhone.
Method #1: Use a VPN
Top of your list should be the tried and tested method of using a VPN. There are several unique benefits to using a VPN. First, downloading and launching a VPN is straightforward. Additionally, with the right VPN provider, this spoofing method is very reliable.
Here is how to spoof your location on your iPhone using a VPN:
Review the available lists of the best VPNs for iPhones. Select your choice of VPN on the App Store, then download.
Create your VPN account, then sign in. If you choose a payable VPN service, ensure that you pay first. If not, choose from the available free VPN options for iPhones.
Click on "Allow" to accept VPN configurations on your iPhone.
Scroll the VPN app to find a suitable location to switch to, then click on it.
Wait for a "Connect" pop-up and click on it. You now have an active VPN connection.
Ensure your VPN is working by following the steps below:
Go to Safari, then click on IP2Location. Wait for the website to detect your IP address.
Click on "Lookup" and give the page a few seconds to refresh.
Below "IP Lookup Result", you should see the VPN's location and not yours.
Method #2: Using iTools
iTools is a third-party spoofing app that is unavailable on the app store. If you wish to use this method, you'll have to install iTools on your laptop or PC, then connect your iPhone via USB cable. iTools has a Virtual location feature that allows you to change your location.
When you click on this iTools virtual location feature, a map appears. You can then choose a specific location by dropping the marker at that point on the map.
Below are steps on installing iTools to spoof your location on your iPhone.
Download and install iTools on your laptop or PC.
Open the app, then click on "Free Trial".
Connect your iPhone to your laptop or PC. Scroll down to "Toolbox" > "Virtual location".
Enter the GPS coordinates or address you want your iPhone's location to switch to. Alternatively, manually select a location on the map, then click on "Move Here".
Select "Standard Mode" on the interface
Summary
As you can see from this article, spoofing your location on an iPhone is not that difficult. Depending on how long you need to spoof your iPhone's location and the method's convenience, you should have an easy time with any methods listed above.
Remember that Apple actively tracks and blocks any location spoofing apps they detect. Using a spoofing app to play location-based games like Pokémon Go could get you banned.
Frequently Asked Questions
Is Spoofing My iPhone's Location Illegal?
In most cases, spoofing the location of your iPhone is legal. But this changes if the intention was to deceive someone or damage property. Please note that changing the GPS location of another person's device without their knowledge is illegal.
Can I Turn Off My iPhone's Location Without Spoofing?
Yes, go to iPhone's Settings > Privacy > Location Services. Move the toggle indicating 'On' to 'Off.'
How Do You Find an iPhone's Location?
Using the 'Find My iPhone' app. When you open this app, click on 'All Devices' then select the phone you want to locate.