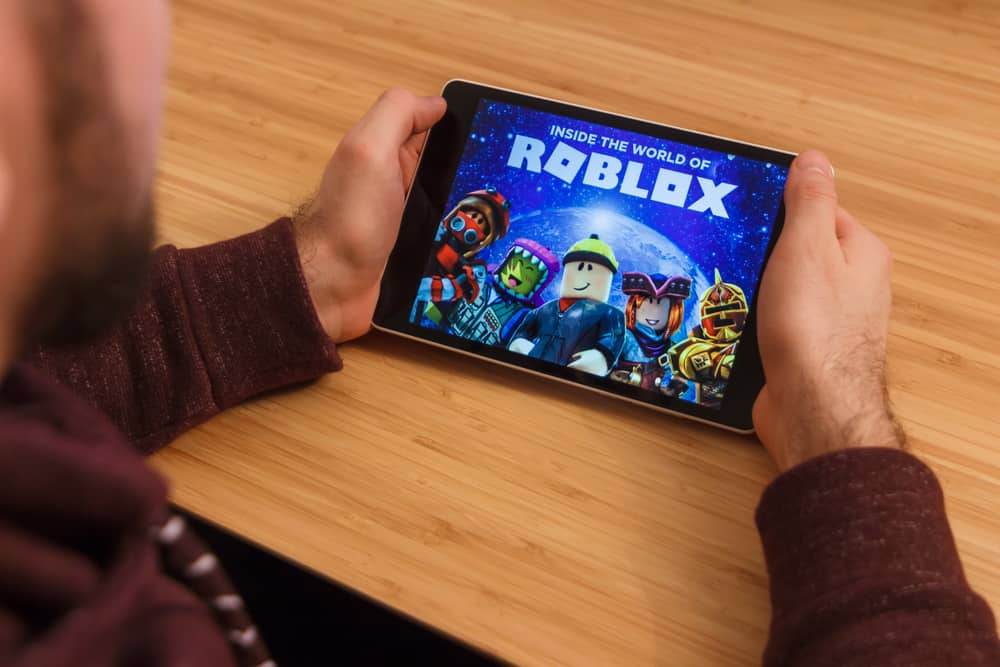 Roblox is a fun mobile game platform that caters to the needs of all age groups. Playing any Roblox game on an iPad's large screen is quite exhilarating. However, some people have reported experiencing Roblox crashing on their iPad, and they can't seem to figure it out. But how can one stop Roblox from crashing on an iPad? 
Roblox crashes on an iPad because of issues in the Roblox app, a surge of running apps on your iPad, an outdated iPad OS, or simple internet issues. Restarting your iPad, updating your OS and Roblox, and getting a stable internet connection should fix the problem. 
When Roblox keeps crashing on your iPad, it makes it hard to have fun with whatever game you are playing. Hence, it helps to have a few tricks up your sleeves you can use to troubleshoot this issue if it should arise. This article discusses how you can stop Roblox from crashing on your iPad. 
Why Roblox Is Crashing on Your iPad and How To Fix It
Provided your iPad meets the requirement to run Roblox, you shouldn't have any problem using it. However, if Roblox keeps crashing despite your iPad meeting the minimum requirement, it is due to temporary technical glitches. Let's go over some of these issues and elaborate on how you can fix them in detail below. 
Reason #1: Full iPad Storage
Roblox is not a power-intensive app. However, when too many apps run in the background simultaneously, it drains your iPad, causing other apps like Roblox to crash. Also, when your iPad storage space is full, it causes a problem for Roblox to save cache and other system files causing it to crash. 
Here's how to fix the issue of insufficient space or CPU.
Uninstall applications to create space and reduce CPU load. 
Deleting videos and large audio files will also help to create space. 
Clearing the cache of some applications is an intelligent way to create space. 
Close apps you are not using at the moment so they don't use up your CPU. 
Turn off background refresh for apps to reduce CPU usage. 
Reason #2: Outdated Roblox 
If Roblox keeps crashing on your iPad, it could be because it is outdated. When running an older version of Roblox, you are more likely to experience bugs and glitches. So check if Roblox has launched a new update. If available, installing the update for Roblox should fix the issue. 
Here's how to update Roblox on iPad.
Open the App Store on your iPad. 
Tap on the search icon and enter type "Roblox". 
Tap on the app from the result page and hit the "Update" button to install the latest version of Roblox. 
To prevent Roblox from going out of date, set iOS to update apps automatically. 
If the problem persists after updating Roblox, you should try uninstalling and reinstalling it.
Reason #3: Unstable Internet Connection 
Roblox is an online mobile gaming platform. Hence, it requires that you have an internet connection to access it. However, like other online games, Roblox freezes or crashes if your internet connection is not stable or strong. However, sometimes it could simply be that the Roblox server is currently down.
So, it helps to check if the Roblox server is down via their Twitter page or through the Downdetector website on your local browser. 
Here's how to fix the issue of poor internet connection.
Reduce the number of devices connected to your network. 
If you use a router, move it to a different location to get a better internet connection. 
Use a different network provider. 
Reason #4: System Error 
If there is an error with the operating system of your iPad, it could cause Roblox to crash. Most times, it is nothing but just a minor glitch that can easily be fixed by rebooting your iPad. Notwithstanding, your iPad may sometimes encounter a more severe system error that would require you to reinstall the OS of your iPad. 
Here's how to fix Roblox crashing due to a system error.
Reboot your iPad by holding the power button down until the power option pops up and sliding the reboot button. 
Force close the Roblox app by pressing the Home button twice, and then swipe up to close the Roblox app. 
To fix the issue, you can also clear the Roblox cache in your iPad settings app.
Reason #5: Incorrect Time and Date 
As basic as it may sound, incorrect time and date on your iPad can cause issues with Roblox. So, check the time and date, particularly the time zone, if it is correct. If any of the info there is off even by a little bit, it could be why the Roblox app keeps crashing on your iPad. 
Here's how to correct the time and date on your iPad.
Open the Settings app on your iPad. 
Tap on "General" and then select "Time". 
Turn on "Set Automatically" to get the time zone, time, and date of the location you are in currently. 
Reason #6: Outdated iOS Firmware
Sometimes, Roblox can crash on your iPad if it is not running on the latest OS. So, you should check if your model iPad has an OS update. If there is an available update, you should get it; hopefully, it will fix the issue.  
Here's how to update the OS of your iPad.
Ensure your iPad has a strong and stable internet connection and connect it to a power source. 
Open the Settings app on your iPad. 
Tap on "General" and then select "Software Update" from the list of options. 
If there is an update, tap on the "Download" and Install option to get it. 
If the problem persists after trying everything in this guide, you should contact customer service with a description of the issue and the solutions you have tried.
Conclusion 
Ensure your iPad is running iOS 9 or higher, so you don't face the issue of occasional crashing when using Roblox. However, you can try the solutions offered in this guide if your iPad runs on iOS 9 and meets the requirements to run Roblox.