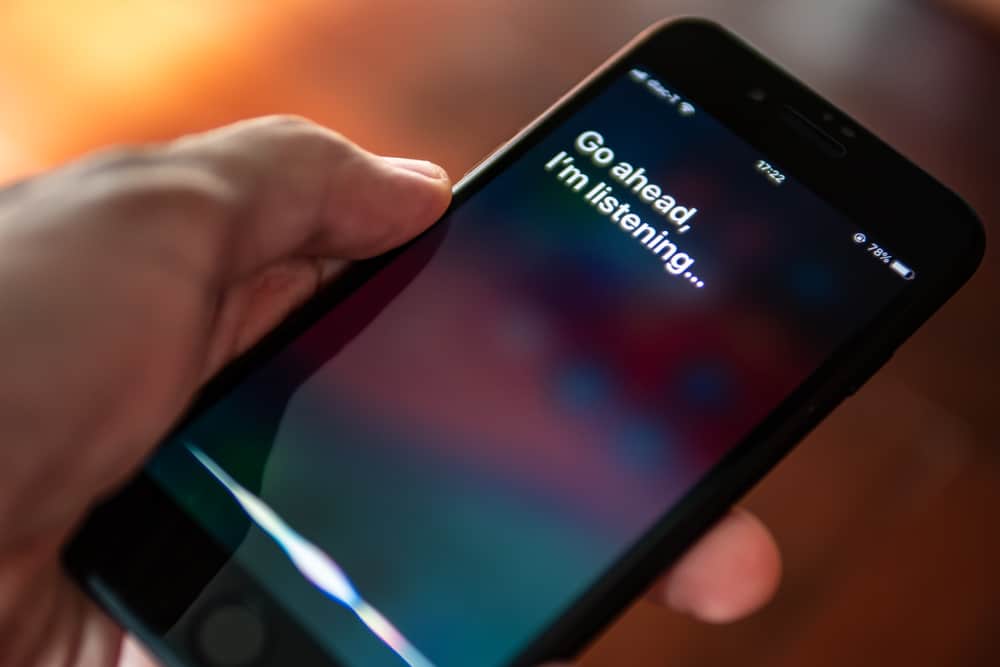 You are meditating on some soothing music on your iPad, and suddenly you start hearing your messages being played out. This unnecessary interruption annoys and breaks your concentration. Frustrated, you are trying to figure out how to stop Siri from playing your messages and notifications.
Initially, you may have accidentally turned on the "Announce Messages" feature for Siri. There are a few methods to disable this. Check these out.
Method #1: Temporarily Disable or Mute Messages on Your iPhone or iPad
You can use a quick way to stop Siri from reading your messages on your AirPods for a few days or hours. Just follow the simple steps below.
On your device, swipe downwards from the top-right hand corner.
Your Control Panel opens.
Click on "Announce Messages" to toggle it to inactivate.
To disable the feature for a specific period, click and hold "Announce Messages" until a menu pops up.
In the menu, you can select "Off for the day" or "Mute for 1 hour".
Picking one of these will reactivate your "Announce Messages" feature after a specified time only.
If you permanently want Siri to stop reading your messages and notifications out loud on AirPods, you can make changes from the settings. Follow the method below to do it.
Method #2: Permanently Disable or Mute Siri From Reading Messages on iPhone or iPad Using AirPods
Sometimes, you may get so annoyed by Siri reading your messages you may want to stop her forever. Here are the steps you can carry out to accomplish that.
Open your iPad or iPhone Settings.
Go to the "Control Centre" option.
Search for the "Announce Messages" feature.
Click on the minus (-) icon next to the feature.
Siri will never read your messages out loud again on your AirPods.
These are the two methods you can use to stop Siri from reading messages on your iPad or iPhone. But, did you know you can disable the same feature on an Apple watch as well? Here is how you can do that.
Disable Siri From Reading Messages on Apple Watch While Using AirPods
One of the main reasons we pair AirPods with our Apple Watch is to access important things when our iPhone isn't near. So how do we disable Siri from announcing messages on AirPods while connected to the Apple Watch?
Swipe upwards from the bottom of your Apple Watch.
This opens the Control Centre of your Apple Watch.
Click on the icon for "Announce Messages with Siri" to disable it.
If you press down on this feature, a menu pops up. You can choose whether to disable messages for the entire day or an hour.
Depending on the option selected, the "Announce Messages" feature will be switched on automatically when the setting lapses.
Now that you know how to disable Siri from reading messages on AirPods, you can either permanently or temporarily do so by following the steps above.
Siri does not read messages out loud on AirPods if you are currently using your device. She only starts announcing the messages when your screen is locked.
Conclusion
It can get pretty annoying and sometimes embarrassing when Siri unexpectedly reads messages out loud, so you may need to disable this feature. You can do this forever or for a certain period. Suppose you are at an event and will be free after an hour. In this case, disable "Announce Messages" from the Control Centre for an hour. Alternatively, you can even disable the "Announce Messages" feature on the Apple Watch.
Frequently Asked Questions
Why does Siri not read my messages out loud on my iPhone?
Siri may not be announcing messages on your iPhone or iPad device if the "Announce Messages" feature is switched off. You can easily turn on this feature by going to the Control Centre and enabling it. Alternatively, you can go to the Settings app and enable the "Announce Messages" to feature there.
How can I make Siri read my messages louder?
You can change the volume of the notifications read by Siri irrespective of whether the AirPods are connected or not to your iPhone, iPad, or Apple Watch device. Simply go to "Sounds & Haptics" in Settings and move the volume slider to the volume you need for announcements. Please take care that even while using your AirPods, the ringer preview will come out of the phone.
What is the quickest way to turn off Announce Messages on iPhone 11?
Swipe down from the top-right corner of your iPhone's screen. Click on the "Announce Messages" feature with the Siri icon to switch on or switch off the feature for a while.