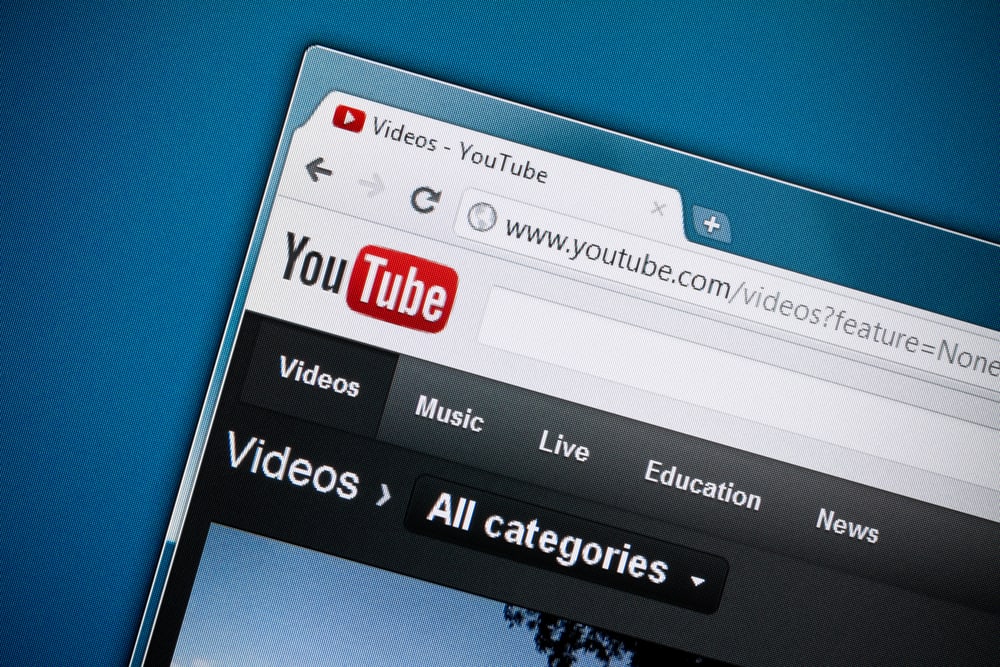 If you spend hours and hours on YouTube every day, you must get lots of notifications and recommendations about new videos, especially if you're subscribed to numerous channels that are very active and post videos very often. You get personalized notifications when you subscribe to a new channel. If you've started to get annoyed by the plethora of notifications, you can simply stop them on your PC.
To stop YouTube notifications on PC, open "YouTube" and sign in to your account. Click on your profile picture at the upper right of the screen. From the list, click on "Settings". This will open up a menu on the left. Go to "Notifications" and toggle off the YouTube notifications you no longer want to see. Alternatively, you can go to your subscribed channel, click the bell icon, and choose "None" from the list.  
With these steps, you no longer need to block or unsubscribe to YouTube channels to stop getting notifications. You can also toggle off email notifications and not have your email filled with YouTube notifications. Plus, you can stop getting notifications for your preferences too.
Subscription Feed and YouTube Notifications
Despite what many people believe, YouTube notifications aren't what you see on your Subscription feed. When you open YouTube and go to "Menu" and "Subscriptions", you'll see a list of recently posted videos from all the channels you're subscribed to.
On the other hand, notifications tell you about the latest updates and videos about the channels you're subscribed to. You can access notifications by clicking on the bell icon beside your profile picture on the top right.
Once you subscribe to any channel, your YouTube notifications are set to "Personalized" by default, so you get notifications about live streams and selected uploads from the channel. In this case, YouTube's algorithm decides the notifications you get based on your activity on the platform, your subscriptions, and your watch history.
Apart from "Personalized", the two other options are "All" and "None". As you might have guessed, the former means you'll get a notification for all activity on the channel, while the latter means all notifications from that channel will be off.
How To Stop YouTube Notifications on PC
You might want to stop YouTube notifications on your PC for a number of reasons. For instance, you might still be getting notifications from a channel you subscribed to five years ago but are no longer interested in its content. Or you might have started getting too many notifications, or you simply don't want to get push notifications on your PC.
Luckily, it's very easy to turn off notifications for YouTube, and you can do that via your account or channel settings. Let's take a look at both methods in detail.
Method #1: Using the Account Settings
If you want to turn off notifications completely for all channels, you can do so through your YouTube account settings from your PC. Here's what you need to do:
Open up "YouTube" and sign in to your account.
In the top right corner of the screen, you'll see your profile picture if you've set one. If you haven't set one, you'll see your initials instead. Click on that.
This will open up a menu. Scroll down and go to "Settings".
Choose "Notifications" from the menu on the left.
In "General" on the main screen, you'll see an option called "Desktop Notifications" along with a toggle button. Toggle that switch off to stop getting notifications on your PC.
If you want no notification at all, you can also choose to toggle off the alerts for shared content, mentions, replies to your comments, your subscriptions, and any activity on your channel.
That's it; you can go back to watching your favorite videos.
Method #2: Using the Channel Settings
If you only want to stop getting notifications from a particular channel, you can do that with channel settings.
Go to your subscribed channel and click on the bell icon. This will be set to "Personalized". To stop getting notifications, select "None". That's it!
Summary
Constant notifications from YouTube can be annoying, especially if you're not interested in your subscribed channels anymore. Luckily, it's very easy to turn the notifications off. We've outlined two methods above, and once you follow all the steps, you will no longer get those annoying notifications on your PC!