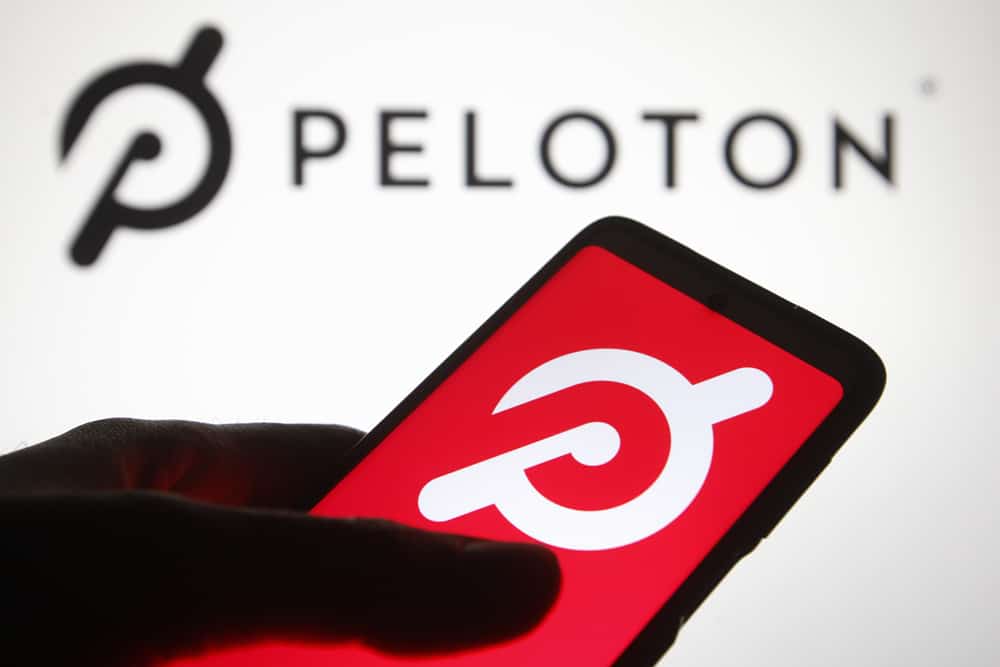 Are you someone who struggles to get the hang of technology? There's no need to stress out over it. We have the answer to all your woes – especially those concerning the Peloton app. Getting your Peloton app to stream onto your TV can be a challenge. A few incorrect clicks here, and you must've landed on different web pages. This can get annoying, especially if you are on a tight schedule and need a good workout.
After reading this article, this won't be happening again, that's for sure! To learn how to stream the Peloton app to TV, read ahead.
What is the Peloton App?
The Peloton app is a digital application that has been designed to provide access to different types of workouts. These workouts can be done from the comfort of your home and come with various features that allow you to track your progress and metrics, thus enabling you to push harder to reach your fitness goals sustainably.
The Peloton app can be downloaded and used on smartphones, tablets, and smart TV devices. It can also be streamed onto your TV to help you get the full experience. Let's break down the steps to stream the Peloton app to TV below.
How to Stream Peloton App to TV
You can stream the Peloton app on your TV via the Chromecast option or via downloading it on your TV. It is easy to use – all you have to do is follow the proper sequence.
Streaming on A Samsung TV via Chromecast
To stream the Peloton app on your Samsung TV, you can use a Chromecast option the following way:
Connect your Wi-Fi to your android or iOS device (smartphone or tablet). Make sure to connect your Samsung TV to the same Wi-Fi as well. You can find the option to connect to the internet in the "Settings" tab for both devices.
Plugin your Chromecast device into your TV. This plug-in option can be found on either side of your smart TV.
Next, open the Peloton app and take a class as desired.
You should be able to see a cast option on display. This will be on the right side of your smartphone or tablet screen. Click on it.
After clicking on the cast option, several devices will be listed. For iOS, click on "AirPlay" to get connected. For android devices, you can click on the Samsung TV option.
Enjoy your workout!
Once your workout ends, you can disconnect the Chromecast by clicking on it again on your smartphone or tablet. Next, select the option that allows you to disable the Chromecast.
Streaming on an Apple TV via Downloading the App
The Peloton app can be downloaded on your Apple TV and accessed directly as follows:
Go to the "Apple Store" option on your Apple TV.
Search for the Peloton app on the search tab.
Click on "Install" to begin downloading the Peloton app.
Once the app has been installed, you can open it and log in with your account details.
Access your desired workout and have it on display on your Apple TV.
Once your workout is completed, you can close the Peloton app on your Apple TV.
Conclusion
You can now enjoy your workouts on a larger screen by streaming your desired video using Chromecast or downloading the app onto your Apple TV. This option works great for people looking into getting a quick workout done at the start or end of their day. It only takes a few seconds to connect and stream the Peloton app to TV. Getting your fitness goals on track has never been this easy. Say goodbye to the struggle of gym memberships and time spent reaching the gym. It can all be done at home with just a few clicks!
For more information on the Peloton App, you can visit their website to get started.
Frequently Asked Questions
Is the Peloton app a paid purchase? 
The Peloton App can be downloaded and used for free for the first 30 days. After this time duration, the app can be used with a fee charge. This can vary from the packages you choose. The standard subscription charges are $12.99 per month plus tax. It provides complete access to all the classes on the application. 
The Peloton App also offers different pricing options for students, military personnel, healthcare workers, educators, etc. 
Where can I get the Peloton app?
The Peloton app is available on Google Play Store, Apple App Store, Roku, and even the Amazon App Store. To download it, you can search for the app name on any of these platforms and click on the relevant option that allows you to download the app to get started.
What kind of workouts can I find on the Peloton app?
The Peloton app has stretching, yoga, indoor cycling, strength training, and boot camp workouts. You can thus pick the type of workout you desire and the one that helps you reach your fitness goals without any worry. 
Which workouts can I do after streaming the Peloton app to my TV?
You can access the following workouts after streaming the app on your TV.
• Yoga
• Cardio
• Meditation
• Strength training
• Stretching exercises