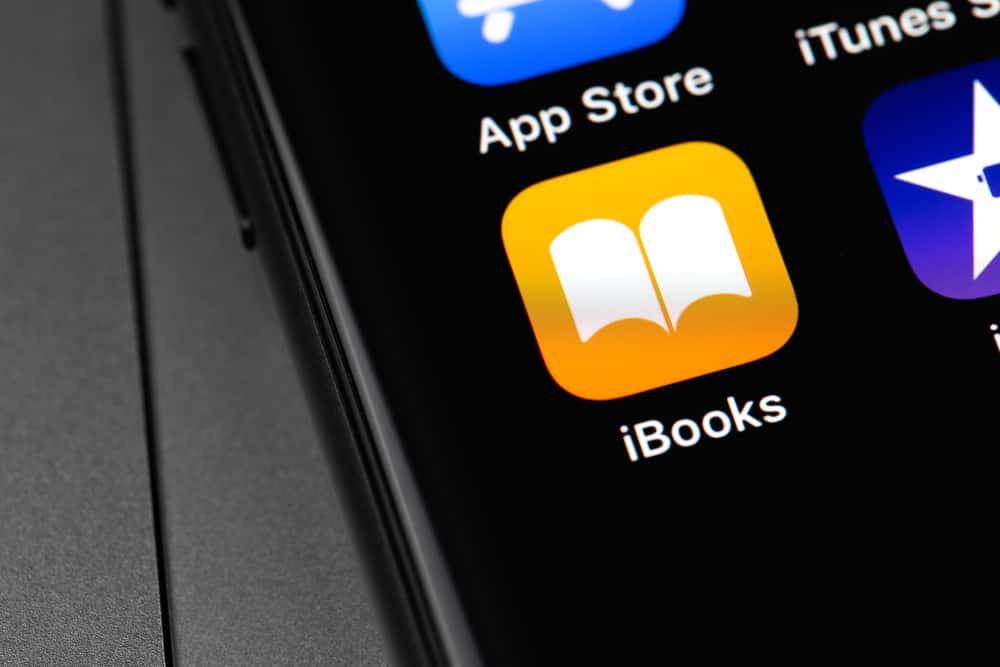 eBooks continue to rise in popularity, and although some people still prefer to get their books from brick-and-mortar stores, services like iBooks have started to grow. You can find any book you want and have it delivered instantly with a touch.
iBooks makes it easy to enjoy these, and you can take the entire collection with you wherever you go. These books sync across Mac, iPhone, and iPad, so you can read them wherever you happen to be, whether you're traveling or just chilling at the local cafe.
It's a common need to sync iBooks from Mac to iPhone or iPad, but people come up against roadblocks on the way more often than not. If you have an iPhone or iPad and a Mac, you can easily sync iBooks from Mac to iPhone.
With a few simple steps outlined in this article, you'll be able to sync books, audiobooks, PDFs, etc., from your Mac to your iPhone or iPad.
Method #1: How To Automatically Sync Books From Mac to iPhone (iCloud)
iCloud is a godsend for keeping track of your digital content across all your devices. In addition to taking your favorite things with you, iCloud helps keep your content safe. It automatically saves your books, audiobooks, PDFs, etc., in sync so that you can access them anywhere.
Here's how you can use iCloud to sync your books from Mac to iPhone.
Open the Settings app on your iPhone.
For seamless syncing, ensure that your Mac and your iPhone are logged in with the same Apple ID.
Tap on your Apple ID and head over to the iCloud section.
Toggle on iCloud Drive > "iBooks" to allow iCloud to sync books.
This will sync all of your books from your Mac to your iPhone.
This automatically syncs your books on your Mac to your iPhone so that your library is always up-to-date, no matter where you go.
Method #2: How To Manually Sync Books From Mac to iPhone (Finder)
You can also manually sync all or a selection of your books on your Mac to your iPhone with a few clicks if the above method is not working for you.
These steps can be helpful if your devices are not automatically synced with each other properly, in which case you can do the following.
Connect your iPhone to your Mac using a USB cable.
Open the Finder app on your Mac and select your iPhone from the list of devices on the sidebar.
From the top menu, choose "Books" to see all the book-related functions.
Click on the checkbox that says "Sync Books Onto Your Device" to sync your Mac to your iPhone.
You can also decide to sync all of your books or a selection of them to your iPhone.
Click "Apply" when you're ready to sync.
You will often want to use a book from your iBooks library on your iPhone, but you don't want to sync and download each book. With this method, you can sync all or some of your books with little effort.
Conclusion
These are easy ways to keep all your books in one place and access them anywhere and anytime you want. Your books are on your iPhone, iPad, or iPod when you need them, and you're never more than a few taps away from reading.
Frequently Asked Questions
Can I download books to my iPhone?
As long as your device has enough memory to store, the book will be downloaded to your iDevice when you sync, so you can even access it offline anywhere you like.
How do I sync my books with iCloud?
With the first method, you can sync all of your books with iCloud and then access them anywhere, anytime. With this, you will save everything in your library to iCloud.
Where are Apple books stored on my Mac?
If you navigate to the following directory on your Mac using Finder, you can find all of your books: Library/Containers/com.apple.BKAgentService/Data/Documents/iBooks/Books. This is where all the books are stored on a Mac device.
Can I read Apple Books on other devices?
You can only read the books you own on Apple devices such as iPhone, Mac, iPad, etc. You cannot read these books on other devices such as Android, PC, etc.
Why are my Apple Books not syncing?
This could be due to a variety of reasons. In the settings app of your iPhone, make sure that iCloud backup is enabled. If you are still having trouble, you can use the manual syncing your books from your Mac to your iPhone.