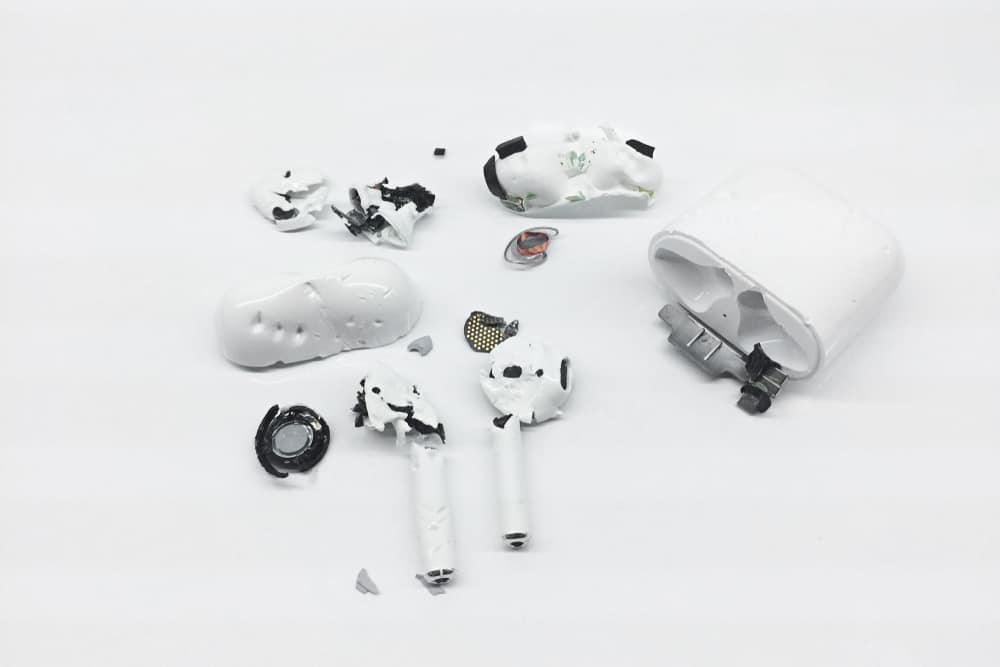 Like other Apple products, AirPods have also seen increased demand and sales. This tiny gadget can transform your audio experience. However, you may have lost one AirPod or may have damaged it. You can buy a replacement AirPod, but it won't work with your old one right away.
It is possible to sync your replacement AirPod by unpairing the already connected old AirPod from the device, resetting both AirPods, and establishing their new connection with your device.  
You could sync two different AirPods together even if they were matched to their original pair. But there are some things that you need to understand before attempting to do so.
We'll cover all of this below, so you know what you're getting into before ordering a replacement AirPod.
Syncing the Replacement AirPod
Syncing your replacement AirPod with your device might be a little tricky for you. You'll find out that our step-by-step instructions will make the whole process quite workable yet straightforward.
We will also discuss what to do if your AirPods are not connecting to your device after syncing them. So without wasting any more of your precious time, here is how you can sync your replacement AirPod.
Step #1: Forgetting Connected AirPods
In the first step, you'll forget the already connected AirPods on your device.
Go to Bluetooth settings on your iPhone, iPad, or iPod Touch. Tap the Info icon 'i' to the right of your AirPods and tap Forget This Device.
If you are a Mac user, go to the Bluetooth menu and tap the 'x' button on your Airpods to remove them.
Step #2: Resetting AirPods
In this step, you will reset your original AirPod and sync it with the replaced one to make them work as a pair.
To do this, put both AirPods in the charging case and close the lid. Now open the lid again and ensure that the Status Light is flashing amber.
If the amber light does not flash, charge the case or make sure it's plugged in.
Next, press and hold the Setup Button on the case until the light Flashes White. Now, enable Bluetooth on your device. With the AirPods seated, open the case and hold it close to your device. You should now see an Animation asking you to connect your AirPods.
Finally, tap or click on the Connect option and follow the on-screen instructions for a successful connection.
Replacement AirPod Not Connecting?
If the replacement AirPod is not connecting to your iPhone, iPad, or iPod touch, make sure that you are running the latest version of the software on these three devices.
After updating the software, redo the steps mentioned above to connect your replacement AirPod to your device successfully. If things go south again, confirm that you have selected your AirPods as the default audio device.
If you are a Mac user and unable to connect the replacement AirPod, update your macOS. Still, the issue persists? Make sure that the Bluetooth option is enabled under the Apple menu > System Preferences > Bluetooth. Next, follow the AirPods syncing steps mentioned above and ensure that the AirPods are selected as your default audio device on Mac.
Another possibility is that if you have bought a used replacement AirPod, it may have been associated with another Apple ID. In this case, especially with 3rd Generations AirPods or AirPods Pro, you need to strip the AirPod from its default Apple ID.
If the connection still fails, you should contact Apple's customer support for further assistance.
Summary
In this guide about how to sync replacement AirPod, we've discussed doing so by resetting it so that it can work with the other one. We've also discussed why the replacement AirPod won't connect to your Apple devices and what you can do about it.
We hope that now you won't have to face any difficulties in syncing your AirPod and connecting it with your iPhone, Mac, or any other device. You can listen to your favorite music and attend phone calls with your replacement AirPod just like you did on the original ones.
Frequently Asked Questions
Can You Locate Your Lost Airpods?
If you've accidentally dropped your AirPods somewhere and are unsure how to find them, you can use the default Find My App on your iPhone or Mac.
With Find My App, you can locate a single AirPod or both AirPods using map location or sound tracing feature. However, if you have lost the AirPods case, the app won't be much help to you.
Can You Sync Two Different AirPods?
Yes, you can sync two different AirPods, but they must be from the same generation. Two different generations won't match and will create a hardware conflict because they will have different chips.