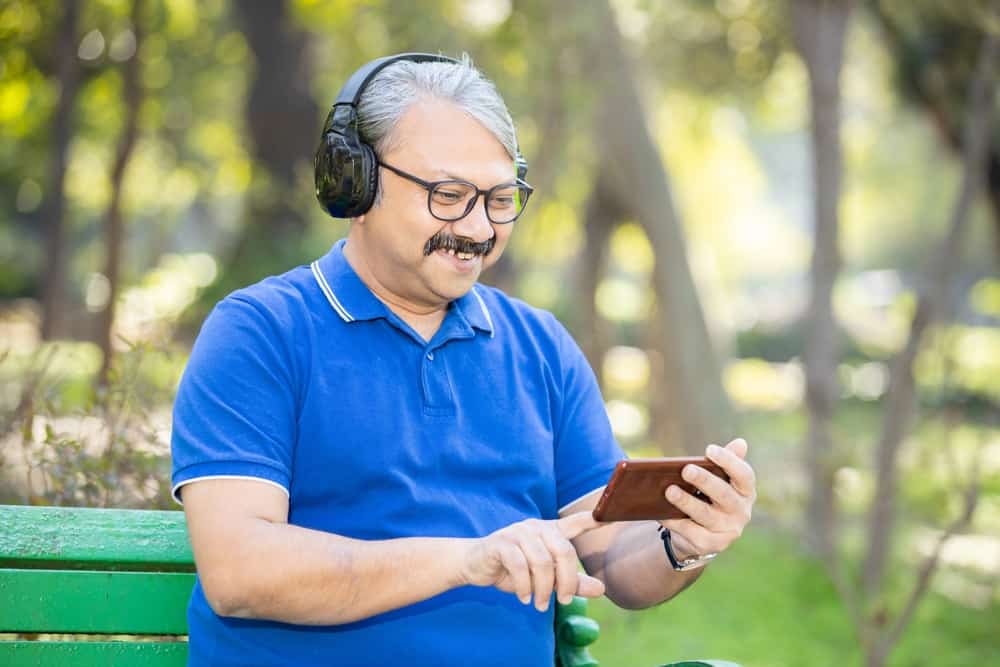 The ability to talk to your Android phone with headphones is extremely useful when you wish to invoke Google Assistant on occasions when you can't access your phone, want to take a call without whipping your phone out, or record a quick note. This begs the question, how do you talk on an Android phone with headphones?
To talk on an Android phone with headphones, you'll just need to connect them in a wired or wireless fashion. If your headphones have a microphone, all audio input and output will automatically be redirected to them. 
In this article, we'll go over how exactly you can talk on an Android phone with headphones, alongside the best method of doing so.
Setting Up Google Assistant
First, if we want the ability to place calls using our headphones, we'll need to use Google Assistant. With them, we can invoke the Assistant and then have it place a call to any of our contacts, or a random number for that matter, and have a conversation using the headphones.
Here's how you can enable Google Assistant on an Android device.
Wired Headphones
Wired headphones connected via USB or a 3.5mm headphone jack do not require any setup for Google Assistant to be used on them. All you need to do is press the Assistant button on your device. This varies from headphone to headphone. But, it is generally located near the volume rockers.
If you can't find the button, just press both the volume up and volume down buttons to invoke the Assistant. If your headphones are properly connected to your phone, your calls will automatically be routed to your headphone.
If that doesn't happen automatically, press the 3.5mm jack inside your phone further until you hear an audible click. The pin itself should feel firm. If that's not the case, chances are you have a loose headphone jack, or your headphones don't have the 3.5mm standard.
Wireless Headphones
Wireless headphones, if they have a microphone, also generally connect directly with Google Assistant. However, if this is your first time, you'll need to pair your headphones before you get them up and running.
Here's how you can connect your wireless headphones with Google Assistant to talk on an Android phone.
Open the Settings application on your Android phone.
Turn on Bluetooth and switch your headphones to pairing mode.

Tap on "Pair a new device" and find your headphones in the "Available devices" section.
Once you see your headphone's name pop up, connect to them and follow the on-screen process.
You'll be prompted to turn on Google Assistant when you connect your wireless headphones. After following the on-screen process again, you'll now be able to use your headphones and talk to people with your Android phone.
Making Calls on Your Headphones
Besides Google Assistant, another great way to talk on your Android phone is by placing calls or sending voice notes. Thankfully, both wireless and wired headphones support this feature out of the box. However, you may run into some instances where you won't be able to get your voice to go through to your Android phone.
If this is universal, your headphones' microphone isn't working properly, or they aren't plugged in. If it is specific to one application, do the following.
Open the Settings application on your Android phone.
Head to "Applications".
Select the application that's causing you trouble.

Open it, scroll down, head to "Advanced", and click "Clear Cache".
If you've enabled everything when it comes to permissions and your headphone still isn't working properly, there might be a physical switch on your headphone not allowing for audio input. So, check your headphone out and see if there's a volume rocker or a mute switch that's not letting you use your headphone.
After doing so, ensure that the particular application has access to your microphone. There's a possibility that you might've denied the application permission to use your headphone at some point which is why you aren't able to talk on an Android phone with headphones.
Using Voice Recordings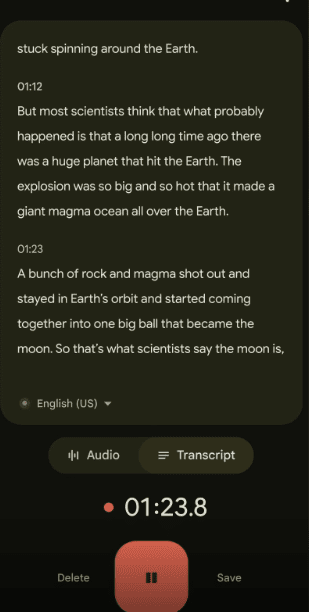 The final way you can talk to your Android phone using headphones is through voice recording applications. Conveniently, every Android phone comes stocked with a voice recorder. The name of this application can vary depending on what skin of Android your phone is using.
Like voice calls, you don't need to go through any extra effort to use your headphones to talk to your Android phone. If your headphones, wired or wireless, support a microphone, as soon as you record using the recorder, they'll immediately be delegated to your headphone instead.
After making the recording, you can also listen to the voice recording using your headphones.
Conclusion
Talking on an Android phone with headphones is quite simple, especially if you have supported Android headphones. If you don't, you might run into errors now and then, especially with wireless options.
With wired options, we've seen fewer issues pop up even if your headphones are not meant to be used by a mobile. In any case, a standard 3.5mm headphone jack remains the best way for you to be able to talk on an Android phone with headphones.