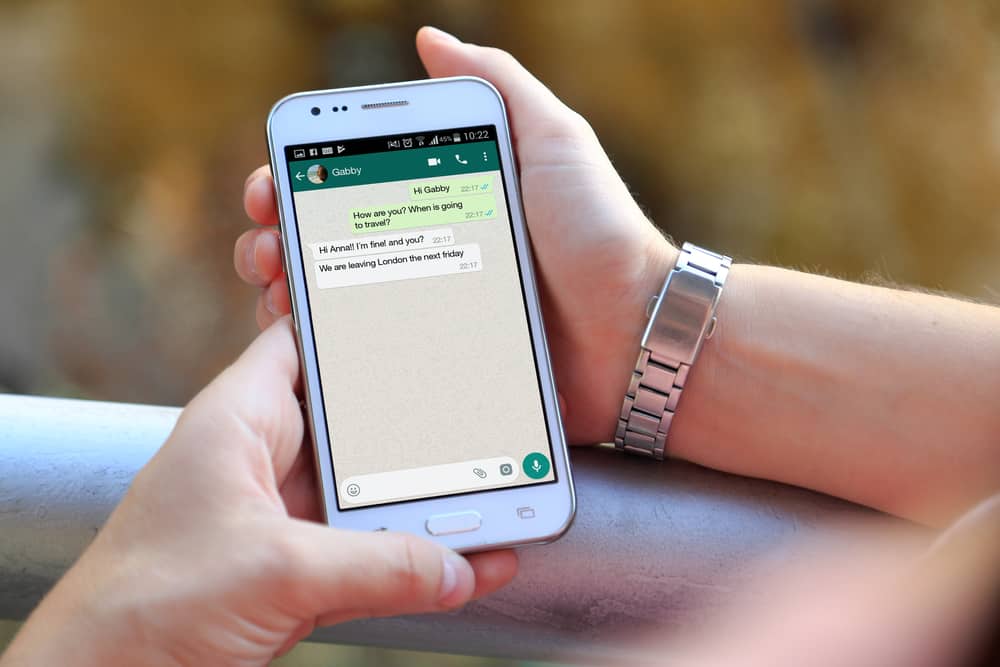 You can tell if someone has read your message on an iOS phone, but what about Android? Indeed, things would be so different if you would not have to wait eagerly for a response.
You can quickly tell if someone read your text on Android by updating the device and enabling the Send read receipts option in Google Messages app. Also, try using third-party messaging apps to get text receiving hints.
Before you get too uptight, you should realize that there are several reasons why someone may not have answered your text—and it is most likely nothing personal.
Yet, whatever the reason is, we have got you a guide that will enable you to know whether the other person has read your text or not.
Is It Possible To Know if Someone Read My Text Message?
Before you start worrying about whether or not someone has opened your text on Android, you should check a few things.
Check if your phone operating system is compatible with notifying you when someone receives your text.
Ensure that you and the recipient use a phone that supports Rich Communication Services (RCS).
You must have access to the internet via WiFi or mobile data.
Even if your Android phone supports RCS, a few carriers may not allow you to see if someone sees the messages.
Knowing if Someone Has Read My Texts
Thanks to Android's extensive accessibility and community, you can quickly know if someone has read your text regardless of what Android version phone you have. Our step-by-step guide makes it easier for you to go through the whole process.
So without any delay, here are the five methods that can help you tell if someone has read your text on Android.
Method #1: Using Android's Google Messages App
If you are using a phone with the latest version of Android, open your Google Messages app on the home screen and follow these steps.
Tap on the three-dot menu in the top-right corner.
Go to Settings > Chat Features.
Toggle on "Enable Chat Features." (Enabling it may ask you to verify your number)
Finally, toggle on "Send Read Receipts."
Now send a text. It is marked as "Read" once the recipient has opened it.
Turn on the "Show Typing Indicators" to see when the other person is typing. The "Read Receipts" feature works if both the sender and recipient have enabled it.
Method #2: Using WhatsApp App
WhatsApp has revamped the mode of communication, leaving behind the traditional built-in messaging apps on mobile phones. To know if someone has read your text on WhatsApp, follow these steps:
Open WhatsApp, tap on the three-dot menu, and go to "Settings."
Select Account > Privacy.
Enable "Read Receipts."

Once someone opens your message, a blue double-tick will appear on the text.
If you are still unable to see a blue double-tick check on the message, then the recipient might have "Read Receipts" turned off.
Method #3: Using Facebook Messenger App
Facebook Messenger is one of the world's most popular messaging apps having around 1 billion users. If you often send text messages through the Facebook Messenger app, a workaround can hint to you if someone has seen your message. To do this:
Login to your Facebook Messenger account using your credentials.
Now, select a contact and send a text message.
Next, the checkmark below the text turns into the recipient's Facebook profile picture to let you know that they have seen the message.
Method #4: Using Samsung Messages App
We all know how much you enjoy using the built-in messaging app on Samsung phones to send and receive text messages. To enable Read receipts on your Samsung phone to know if someone has received your text, follow these steps:
Open the "Messages" app.
Tap on the three-dotted menu.
Select Settings > Chat Settings.
Toggle-on "Share Read Status" button.

Send a text to a friend. Once they open it, you will see "Read" below the message.
Method #5: Using Viber App
Viber is another popular messaging software that allows users to make video and audio conversations and send text messages. Follow these steps to enable "Read Receipt" to know if someone read your Viber messages on Android:
Open Viber.
Tap on the "More" button at the bottom of the screen.
Next, scroll down to select Settings > Privacy.
Finally, toggle on "Send Seen Status."
Summary
Can't tell if someone read your text on Android? We hope that this guide helped you answer your question. We've explored all the ways to do this using Google Messages and third-party apps. You can now see the 'read' tick on the messages once the recipient has opened them.
Frequently Asked Questions
Can Android users see when someone is typing?
Yes, if you have a phone and messaging app that supports RCS and read receipts, you can see when someone is typing. While typing a message, the applications will display 'typing' or an ellipsis (…) in the chatbox.