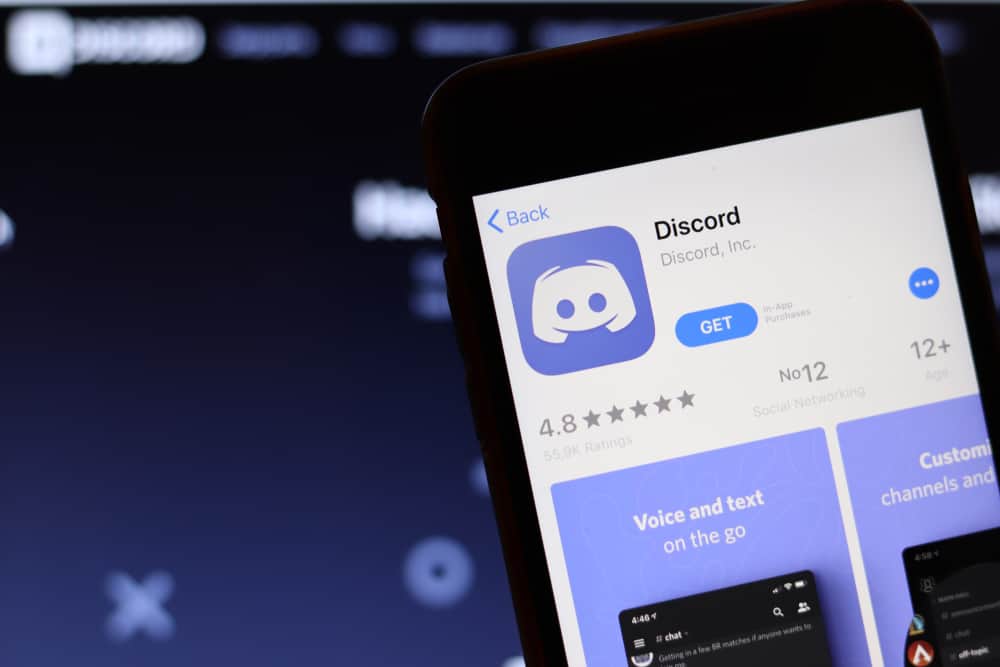 Discord is notoriously famous for its fair share of bugs when it comes to transferring audio. However, the problem isn't always Discord. Sometimes your microphone is the one to blame. To help you troubleshoot your microphone, Discord provides its users with a list of methods you can use to test it.
To check whether your microphone is working in Discord, you need to go to the Discord "Settings" and use the built-in mic test to check it. If the Discord mic isn't working, you can use a few methods to troubleshoot your mic.
There can be several reasons if your microphone isn't working in Discord. These reasons mostly revolve around low mic sensitivity, wrong input devices, and corrupt sound drivers. Today we will walk you through all the necessary steps you need to test your mic and fix it.
Testing Your Microphone
To test your Discord microphone, you first need to go to your Discord user settings. Inside the "User Settings," navigate to "App Settings" and select "Voice and Video." Once the "Voice Settings" window opens, you will find the "Mic Test" under the "Input Volume."
To "Mic Test," press "Let's Check" and start speaking. If there is any activity in the "Mic Test" bar, your mic is working perfectly fine. However, if that isn't the case, you will need to adjust your "Voice Settings."
Before we continue troubleshooting your microphone, you can use another way to check it. To do so, you need to complete the following.
Go to a Discord channel's voice channel and join it.
Next to "Voice Connected," you'll find the "Noise Suppression by Krisp."
Click on the "Noise Suppression" and press "Mic Test."
Once you press "Mic Test," anything you will say in your microphone will be audible to you through your speakers. This will let you know whether your microphone is working or not.
Troubleshooting your Microphone
Today, we will only be using Discord's methods, meaning that troubleshooting your microphone on your device is a no-go. With that said, let's move on to troubleshooting your microphone.
Setting Microphone as your Input Device
Did you know that Discord allows users to select their desired input-output devices? However, if you don't set a custom device, Discord will put it to default. The default device will automatically detect your microphone, but it can lead to no microphone input if it doesn't.
Since you are not having any activity in your "Mic Test" bar, changing your input device could fix it. Click on the "Input Device" dropbox to change your input device and select your microphone. There is a very high chance you have already fixed the problem by doing so.
Changing your Microphone Sensitivity
Sometimes the problem is that the "Mic Test" bar shows your activity, but your friends can't hear you. The root cause for this problem tends to be your microphone sensitivity. Usually, Discord sets your microphone to determine sensitivity automatically, but in some cases, that can make your microphone stop working.
However, there is no reason to frown over this situation, as you can manually adjust your microphone sensitivity. Go to the "Input Sensitivity" tab in the "Voice" window and lower the slider to adjust it. The lower sensitivity threshold makes for a more sensitive mic.
Summary
We know how frustrating microphone issues can be, especially when you are in a lobby with all your friends. However, don't worry, dear reader, as this guide will test your microphone and help you troubleshoot it. Therefore, go through the mentioned methods, and you will be able to join your friends back in no time.
Frequently Asked Questions
Why is my mic not working in Discord?
Countless reasons can lead to a busted Discord mic. However, you don't have to go around troubleshooting your mic. If your mic was working before, you can go to your "Voice Settings" and reset it to its default settings.
How do I use my headset mic on Discord?
If you plan to use your headset mic with your Discord, you need to choose it as an input device. To make your headset mic into an input device, go to your "Voice settings" and change your "Default Input Device" to your headset mic. 
How does Discord "Push to Talk" work?
Discord allows its users to use "Push To Talk" while speaking in a voice channel. This means that you will need to hold on to a key whenever you are speaking. You can turn the "Push To Talk" off or set custom keys for it in the "Voice Settings."