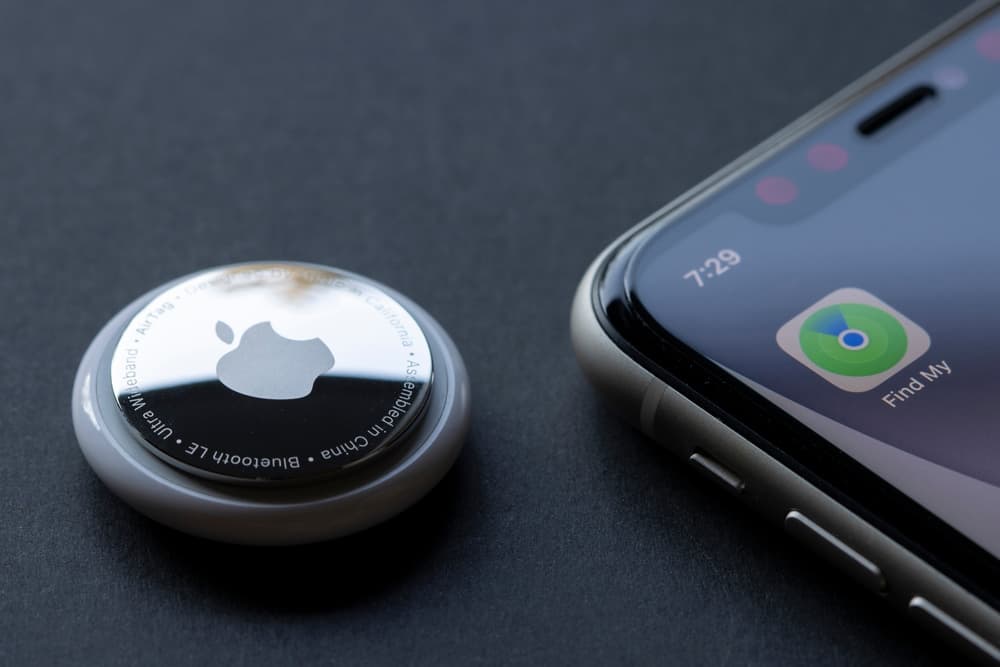 Trust and loyalty are one of the primary foundations of a relationship. Lack of it can cause doubts and bitterness. As a result, you may want to keep track of your partner's activity either by going behind their back or checking their phones.
There are two main ways you can track your husband's phone: by using Apple's own Find My iPhone application or third-party spyware. Both options differ in terms of accuracy and simplicity of user experience.
The software of Apple products is famously tough to crack. This makes tracking your husband's iPhone fairly tricky. However, it doesn't mean the devices are untraceable, and with the proper application, you can quickly know the location and activity of your husband's iPhone.
If you are suspicious of what your husband is up to and want to track his iPhone, all you need is the proper application for the job. Then, you should grab a notebook and start taking notes because I will tell you all you need to know.
Tracking Your Husband's iPhone
Apple has a more robust security system than other smartphone makers. This makes tracking or hacking into other phones easier than getting into an iPhone. But wait! Don't go anywhere because we discuss the two main methods of tracking an iPhone below.
Method #1: Tracking Through "Find My iPhone"
Apple has a tracking application to track one's iPhone: Find My iPhone. The name suggests you can find your iPhone. However, you can track any iPhone with the correct setup. However, this method requires the iPhone you want to track to set up Find My iPhone on it. Once you follow all the steps, you can now track your husband's phone.
Here are steps to set up Find My iPhone to track any iPhone.
Go to Settings. 
Type the iPhone user's name.
Tap "Find My" and turn on "Find My iPhone" and "Find My Network". 
Click "Share My Location".
Click who you want to share your location with and add family or friends.
Once you have completed all these steps, you can track your husband's iPhone's location wherever it goes. Doing this will save you from physically going after him and checking what places he visits. Even if there is no Wi-Fi connection, you can still see your husband's location as long as the Find My Network application works.
Method #2: Tracking Through Third-Party Apps 
Many dedicated apps on the market help track a cell phone's location, even if it's an iPhone. However, these spyware applications can be highly secretive. After all, their features can even give you access to the phone without using it.
A quick Google search will get you all the available third-party applications for you to choose from to track your husband's iPhone. Before selecting any particular application, read its user experience and features. Since nearly all such apps cost money, you must ensure you get your money's worth.
Sometimes, these third-party applications waste users' time and don't even get the job done! There have also been cases of these applications stealing the user's data or taking over their phone. It would be best if you adequately researched any application you end up choosing so that you avoid such disaster scenarios.
Which Is the Best Option To Track Your Husband's iPhone?
If you are wondering which option to choose from the ones mentioned above, let me make it even easier for you. Start thinking of what exactly you hope to gain from this activity. You can either be interested in simply tracking your husband's iPhone or also want to peek into the phone's data and applications.
If you just want to track the location of your husband's iPhone and nothing more, the Find My iPhone method is enough. It works in the background, and if your husband isn't tech-savvy, he won't bat an eye.
Another advantage of using Find My iPhone is that it is a feature provided by Apple which works efficiently and accurately. This makes it a better option than third-party apps which try to mess with iOS on your husband's iPhone. Since iOS is not easy to break, these third-party applications may not function properly.
However, Find My iPhone is limited to just tracking your husband's iPhone's location. If you want access to data like his messages, social media, and calls, then trusting a third-party application would be a better option.
Quality third-party spyware applications come with other advantages too. For example, they can track your husband's iPhone more secretly. Most of the time, the phone owners do not realize someone is watching their phone. Besides that, you can also download data from your husband's iPhone to confront him.
Conclusion 
If you want to track your husband's iPhone, you can do it in two ways mentioned above. It is up to you to decide which method you want to go for per your circumstances and the information you wish to access.
Frequently Asked Questions
Can I connect my husband's phone with mine?
When you track an iPhone or access its content, you will need another device: your phone, iPad, or laptop. That is because you can access that device's location or other data. It is best to use your phone because an iPad and laptop can be shared devices. Your husband can find out you are tracking him. 
Can my husband know I am tracking him?
Quality third-party applications are undetectable and do not let users know about tracking or monitoring their phones. So if you choose a robust application, you can access all your husband's data without him finding out.
Meanwhile, your husband may end up using Find My iPhone himself. Therefore, he may find out you are tracking him. You can avoid this by ensuring that he does not use the application before you track his location through this feature.
Is it legal for me to track my husband's phone?
Tracking someone's location or accessing their data through their phone is usually illegal, but it depends on the context. For example, it is legal for adults to track their children through child-tracking cell phones. However, tracking an adult's phone requires their permission to do so.