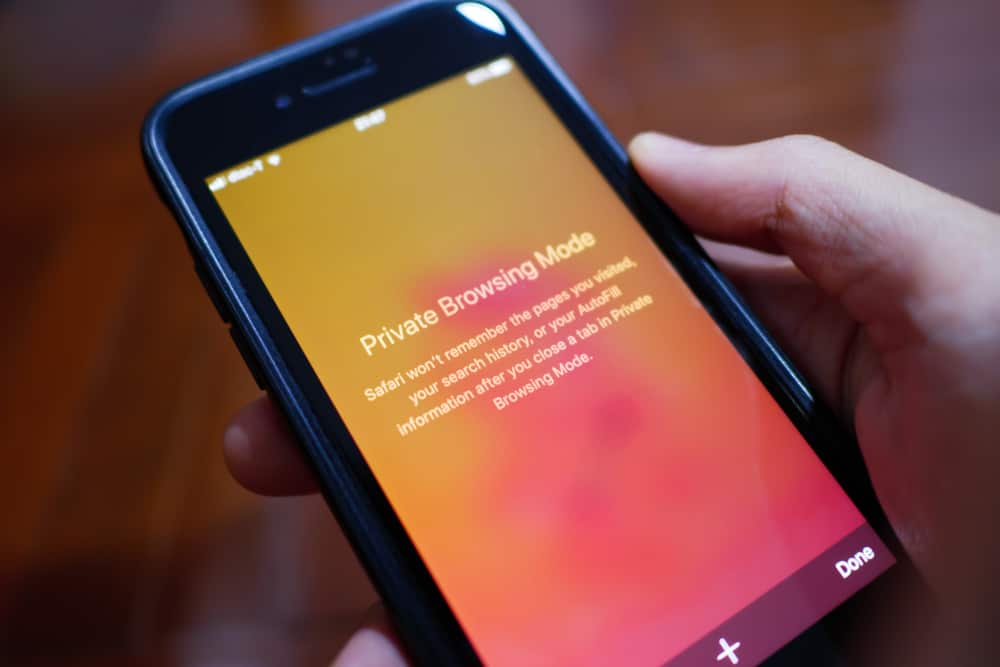 Private browsing is a great way to keep your browsing history and searches hidden from other people who use your device. But if you want to track your own browsing history using your iPhone, there is a quick way to do this.
To track your private browsing on your iPhone, open Settings and tap "Safari". Tap the "Advanced" option and tap "Website Data" to view or delete your browsing history.
To help you with the task, we've compiled a comprehensive guide to show you how to track your private browsing on your iPhone in a simplified manner. We'll also discuss recovering incognito history on your iOS device with easy-to-follow instructions.
Tracking Private Browsing on Your iPhone
If you don't know how to track private browsing on your iPhone, our below 3 step-by-step methods will help you complete this task without any issues.
Method #1: Using the Settings App
With these steps, it is possible to track the private browsing history on your iPhone using the Safari Website Data option in the Settings menu.
Open Settings.
Find and tap "Safari".
Tap "Advanced".
Tap the "Website Data" option to check your history, and that's about it!
Method #2: Using iCloud
If you back up your iPhone regularly and the Safari is synced with iCloud, you can track your private browsing history by following these steps.
Back up your data to iCloud.
Open Settings.
Tap "General".
Tap "Reset".
Tap "Erase All Content and Settings".
Once your device restarts, choose "Restore from an iCloud Backup".
Sign in to your iCloud account, choose the relevant data file that contains your private browsing history, and you're done!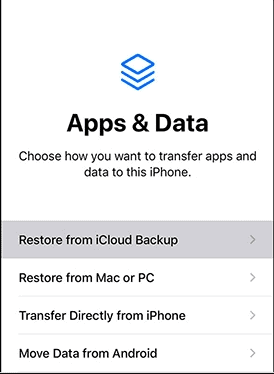 Method #3: Using Third-Party Software
KidsGuard Pro for iOS is a great software that you can use to track your private browsing history by doing the following steps in sequence.
Download the KidsGuard Windows or Mac software on your PC.
Install and run the software.
Use your iPhone data or lightning cable to connect to your PC.
Select "Safari History" on the software dashboard, and you can now track which websites you have visited in private mode.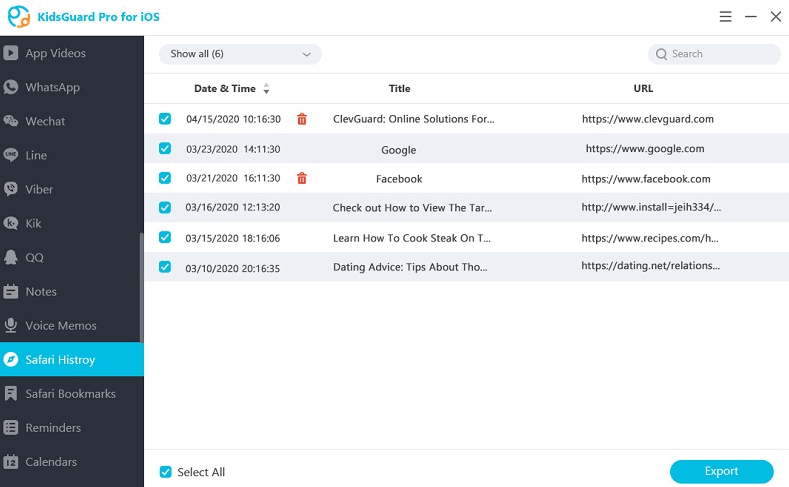 Recovering Incognito History on Your iPhone
If you want to recover your incognito history on your iPhone, follow our step-by-step method to go through the process quickly.
Step #1: Downloading and Installing the Software
In the first step, download Joyoshare iPhone Data, install it on your PC, and launch it. Use your iPhone's data or lightning cable to connect your device to your computer and click "Trust" on the pop-up to provide access.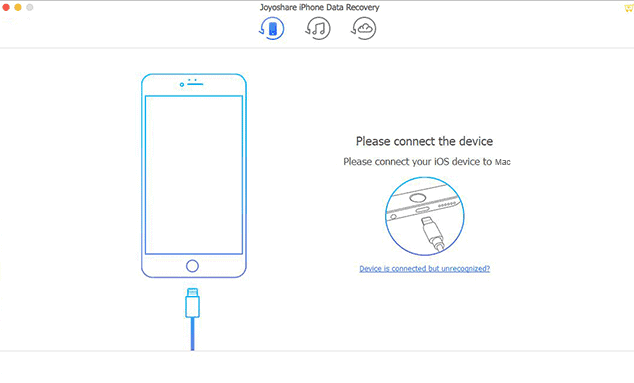 Step #2: Scanning Your Incognito History
In the next step, select the "Recover from iOS" option on the software to detect your iPhone. Once it's detected, click the "Scan" button on the bottom right to let the software inspect your device and search for the incognito browsing history.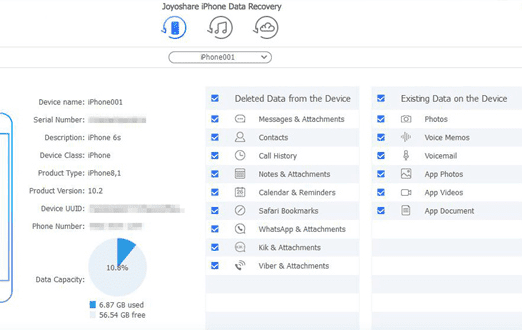 Wait patiently for a while for the process to complete.
Step #3: Recovering Your Incognito History
Once the program scans your iPhone, you will see the recovered data on the left pane of the software panel in the form of a list. If you want to transfer the incognito browsing history to your Windows or Mac computer, preview the private pages from the list, select them, and click "Recover".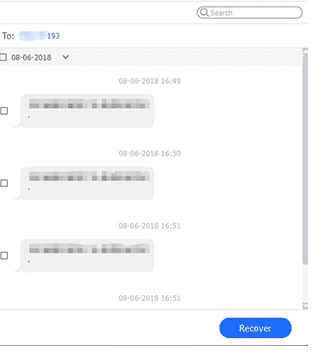 Summary
This article discusses tracking private browsing on iPhone using the Safari app, iCloud, or third-party software like KidsGuard Pro for iOS. We've also discussed recovering your incognito browsing history on your iPhone.
Hopefully, this article helped resolve your queries, and you can now see which websites you have visited in the past while browsing privately.
Frequently Asked Questions
Can private browsing be tracked?
No private browsing cannot be tracked by anyone else using your iPhone. However, your internet service provider (ISP) can still see what websites you're visiting and how much time you spend on each site.
What private browsing keeps private?
Private browsing mode prevents websites from adding cookies to your device or keeping a record of your passwords and username. Moreover, your browser will not save your searches and visited sites.
Does iCloud store private browsing?
To hide your IP address and private browsing activities on your iPhone, iPad, or Mac OS and protect your device from unencrypted data, you can use the iCloud Private Relay feature on your iCloud+. 
How do I turn on private mode on Safari and Google Chrome on my iPhone?
To turn on the private browsing mode on Safari, open the app on your device, and tap the multiple tabs icons. Select the "Private" option and tap the "+" icon to open a new tab in the private mode. 
If you want to turn on private mode on Google Chrome on your iPhone, launch the app and tap the three dots to open the menu. Tap "New Incognito Tab" and start browsing without getting tracked.