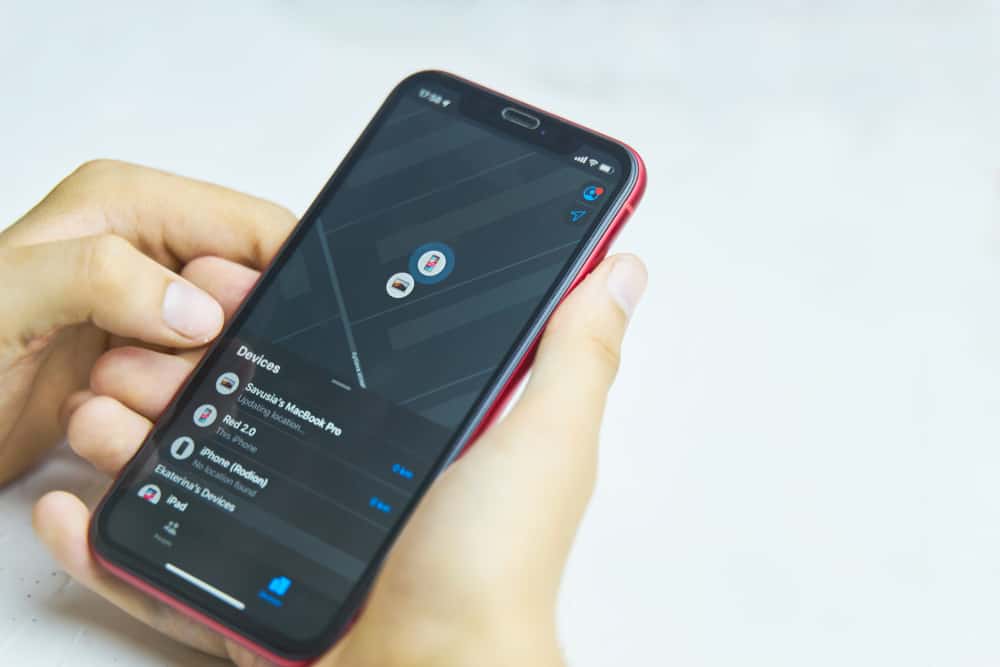 Apple's iPhone is a popular mobile device with a massive lineup to cater to different budgets. These devices appeal to young people because they are stylish and have advanced features lacking in other phones.
Some situations may require you to track someone's iPhone. For example, you may want to check your child's location or find your friend's lost phone. However, you should be careful tracking someone's phone without their consent.
Thankfully, there are many ways you can track someone's iPhone in this digital age. Some standard methods include apps, Localize.mobi, iCloud, and Google timeline. 
In this article, we'll look at how you can track someone's iPhone and much more.
Why You May Need To Track Someone's Phone
The following situations are common.
Misplaced your phone.
Your kid is missing.
Your friend has lost their phone.
If you have been faced with the above cases, you understand why sometimes it is necessary to track someone's phone. For example, as a parent, you would like to know where your kid is and if they are using their phone appropriately.
Also, you may want to help your friend find their misplaced or lost phone. Whatever the reason, the advanced mobile and GPS technology has made phone tracking easy.
How To Track Someone's iPhone
Below are some of the simple ways you can use to track someone's iOS device.
Method #1: Use an App
Currently, many tracking apps can help you locate someone's iPhone. Besides monitoring the location, some apps will enable you to protect your data from scammers.
However, a tracking app may not be enough if you want to monitor your child's behavior online. As an option, you can install a parental control app, which can do much more.
For example, most parental control apps have multiple monitoring features like GPS location tracking, browser history, messages, call logs, installed apps, etc. Others even allow you to set restricted places, and you are notified if your child leaves or enters particular regions.
Method #2: Localize.mobi
Another simple way to trace someone else's iPhone is Localize.mobi. While its scope doesn't extend beyond location tracking, it is an excellent tool to locate a target phone quickly. Also, you don't need to install an app to use the service.
Follow the steps below to track an iPhone with Localize.mobi.
Register and buy a subscription.
Input the target's phone number.
Create a custom message with the location sharing request.
The target opens the message and agrees to be located.
This method's shortcoming is that the target person will know that you are tracking them. Also, they need to tap a link for you to track their location.
Method #3: Use iCloud
Perhaps the most straightforward way to track someone's iPhone is with iCloud. Although you won't be able to see their online activities, this method will enable you to locate the device on a map, lock the screen, erase data, and play sound.
Use the following steps to track someone's iPhone with iCloud.
Sign in to the target's iCloud account.
Tap "Find My Phone".
Open all devices and select iPhone.
Check the location of the iPhone on the map.
Method #4: Use Google Timeline
This is an excellent way to track someone's iPhone location without them knowing. Since Google stores location information, it is easy to know your target's location.
Use the following steps to track someone's iPhone with Google Timeline.
Go to the target's user Google account.
Choose "Today" or select the needed time.
Check the whole day's location history.
Scroll to the recent location update.
Is It Illegal To Track Someone's iPhone Without Permission?
In many other countries worldwide, you are allowed to use a tracking app if you meet the criteria below.
You are monitoring your underage child.
The person you target permits you and agrees to it.
So, other reasons may be a crime and privacy violation and may attract punishments such as hefty fines and incarceration.
Is Jailbreaking Required To Track Someone's iPhone?
Jailbreaking or rooting is the removal of software restrictions by Apple, which opens the door to third-party installation. Thankfully, most tracking apps won't require you to jailbreak the target's phone.
You should avoid jailbreaking your phone because of the following reasons.
Voids your device's warranty.
Requires physical access to the device.
Recent software updates don't support jailbreaking.
Bottom Line
You can use various methods to track an iPhone, whether you want to find your child's whereabouts, track your friend's lost phone, or whatever reason. However, be safe and avoid getting into trouble when tracking someone's iPhone without consent. At the same time, they can also track your iPhone. The measures you can employ to prevent this from happening are installing anti-spyware and updating your phone's software.
Frequently Asked Questions
Will tracking an iPhone compromise its security?
Most of the above methods don't require jailbreaking, so your phone will be safe. However, you should be careful with tracking apps, as some may contain malware. 
How do I know my iPhone is tracked?
There are several ways you can know someone is tracking your iPhone. For example, background noise when receiving or making a call can be because of installed spyware on your phone. Also, a sudden battery surge can indicate that your device has a tracking app. 
How to prevent my iPhone from getting tracked?
You will have lost critical private data by the time you discover that you are being tracked. Therefore, it is always good to take preventive measures. For example, you should avoid jailbreaking your device, installing apps from unverified sources, and keeping software updated. Also, you can install an anti-spyware tool to protect your iPhone from spyware apps. 
What do I do if I suspect my iPhone is being tracked?
You should seek legal help if your iPhone is tracked without permission. However, the immediate thing you should do is to change your iCloud password and turn off the location settings. 
How do I remove tracking apps from my phone?
The easiest way is to uninstall the tracking app as you would typically do. Also, upgrading your phone's software to the latest version may make the tracking app stop working. The last resort is factory reset your device, although this will remove all the apps and settings.