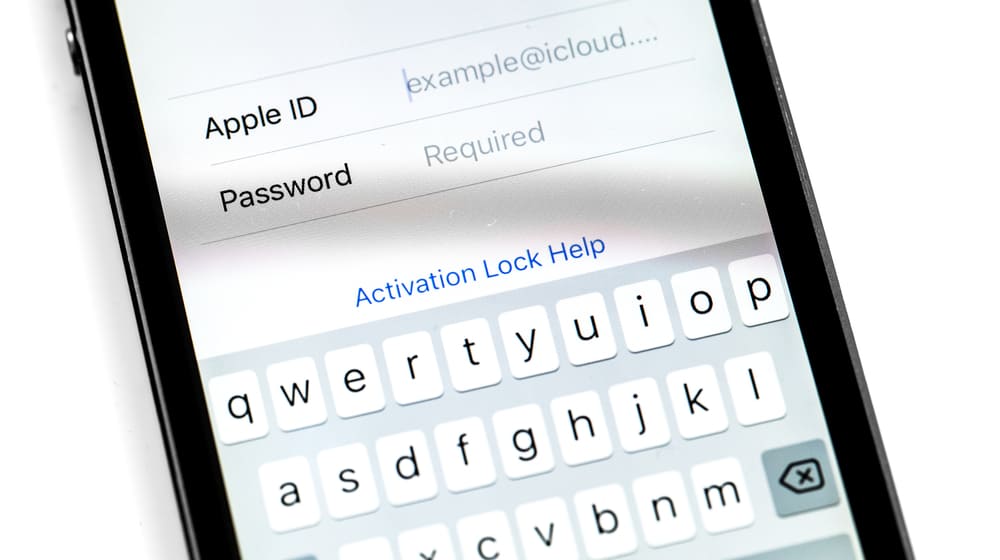 While you most likely are excited after buying your new iPhone, your smartphone won't be fully functional unless you transfer data from your old phone. This saves you the trouble of starting from scratch. The data you can transfer from your old to your new iPhone include apps, messages, photos, and passwords.
Transferring passwords isn't as straightforward as other media files such as music or pictures. Luckily, you can still get this done, and the three different methods are as follows. 
• Using AirDrop.
• Using the iCloud Keychain feature.
• Using encrypted iTunes Backup.
By using these methods, you'll be able to safely transfer your passwords from your old to your new iPhone without breaking a sweat. Therefore, you don't have to deal with the stress of your password landing in the wrong hands. Let's get started.
Method #1: Using AirDrop
The AirDrop feature comes in handy when transferring data between iOS gadgets. And besides pictures or contacts, you can also use AirDrop to transfer passwords from your old one to your new iPhone. However, the two iOS gadgets should run on iOS 11 or newer. In addition, these devices should be near each other for AirDrop to work.
These are the steps to follow when transferring passwords using AirDrop.
Enable AirDrop on your old iPhone.
Switch on Wi-Fi and Bluetooth.
Open the Settings app.
Click on "Passwords & Accounts".
Go to "Website & App Passwords". A list of the saved passwords will appear on your iPhone's screen, and choose the one you wish to transfer.
Click on the account you wish to transfer the password to by long-tapping the option "Password" field.
Wait for the AirDrop options to show on your iPhone's screen.
Click on "AirDrop" and choose your new iPhone.
Receive the incoming records on your iPhone, including passwords that'll get saved on your gadget.
This is the simplest method you can follow to transfer passwords to your new iPhone. With that said, this method isn't an ideal password transfer method if you've got too many passwords.
Method #2: Using iCloud Keychain
Another convenient way of transferring passwords to your new iPhone is with the iCloud Keychain. This method enables you to upload your iPhone's data onto the server. In addition, using the iCloud Keychain lets you download data across all your iOS gadgets.
The design of the iCloud Keychain feature allows you to protect all your passcodes. When using this method, here are the steps you need to follow.
Connect your old iPhone to the internet.
Launch the Settings app.
Click on your profile.
Tap on "iCloud".
Click "iCloud Keychain" to enable it and enter your Apple ID passcode or password. After that, wait for a couple of minutes.
Go to your new iPhone to activate and connect it to the Wi-Fi network.
Once your new iPhone is on, turn on iCloud Keychain by following the same steps above and wait for a few minutes as it downloads the passwords.
Once all the passwords are downloaded onto your new iPhone, you'll get a prompt when you open an app or account for a password. When this happens, you can use either Apple ID or Touch ID password for your account, and the password to be filled in automatically.
Method #3: Using Encrypted iTunes Backup
Using the encrypted iTunes backup, you can also creatively and smartly share passwords to your new iPhone. This backup is fully secure because all iPhone backups are encrypted. Therefore, you don't have to worry about someone else finding out the password. With that said, you can still share the passwords to your new iPhone.
Below are the steps to follow when migrating the passwords via encrypted iTunes backup.
Open your Mac or PC.
Download and install the iTunes app to get the latest version. After that, launch the iTunes app on your PC or Mac.
Connect your iPhone to your Mac or PC using a USB cable.
Open the iTunes app and tap on your iPhone's device icon.
Tap on "Summary" and mark the "Encrypt Local Backup" checkbox.
Tap on "Back Up Now". Wait for several minutes for the backup process to finish, and unplug your old iPhone after that.
Plug in your new iPhone to your PC or Mac, and go ahead to click the iPhone device icon on iTunes.
Tap on "Restore Backup" to initiate the transfer of files, including your passwords, to your new iPhone.
Summary
After getting your new iPhone, the question of how you can transfer your password to your new smartphone must have come to your mind. This can be stressful because password transferring passwords to your new iPhone is pretty complicated.
Luckily, this shouldn't bother you anymore, as this guide has outlined the different ways you can transfer passwords to your new iPhone. Therefore, you simply need to follow the steps detailed in each of the abovementioned methods. This means the challenge of transferring passwords to your new iPhone will all be a thing of the past.