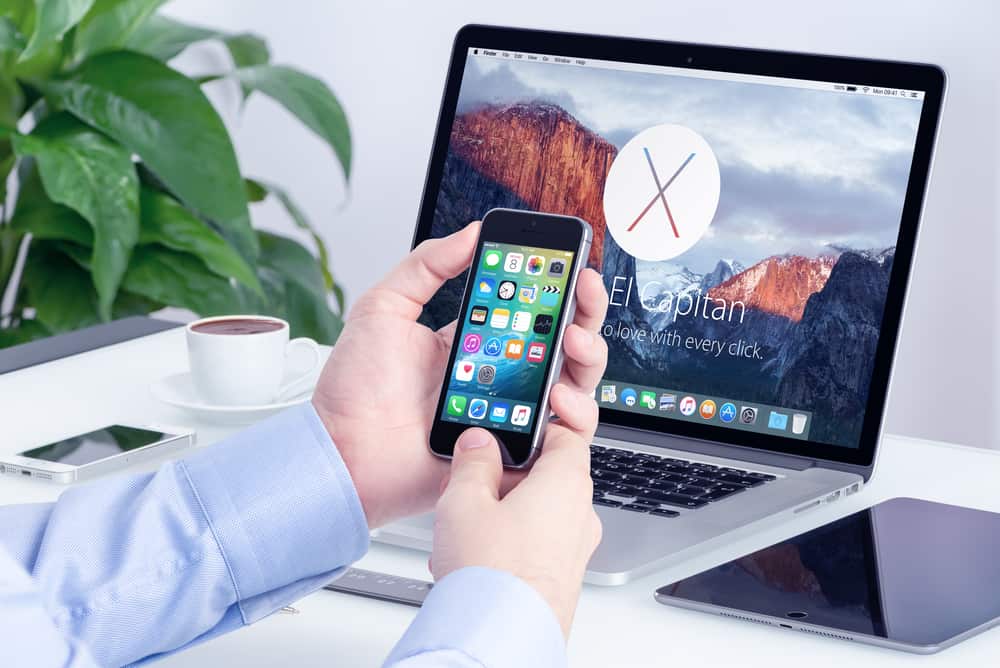 Have you ever wanted to transfer videos from your iPhone to your Mac for editing? If so, you will be glad to know that it's a straightforward process. 
You can use apps like Photos, iMovie, and Image Capture to send videos from your iPhone with a USB cable. However, if you want to transfer videos wirelessly, consider using AirDrop or iCloud.  
Further, in this post, I will walk you through the steps involved in transferring videos from your iPhone to your Mac.
Transfer Videos From iPhone to Mac via USB Cable
Firstly, I will talk about how you can transfer videos from your iPhone via a USB cable. There are mainly three ways: Photos app, iMovie, and Image Capture app.
Option #1: Photos App
Follow these steps to seamlessly transfer videos from iPhones to your Mac using the default Photos app.
Link your iPhone to your Mac with a USB cable.
The Mac should automatically open the Photos app. However, if it doesn't, manually launch it.
When you open the Photos app, you will see a panel labeled "Import" that contains all of the photos and movies currently stored on your connected device. Sometimes the import doesn't open automatically. If that happens to you, manually bring it down by clicking your device name in the left pane. 
Tap the "Trust This Computer" option if you receive a notification on your device requesting you to do so.
Select the desired video and import it or click the "Import All" option if you wish to transfer all videos.
Option #2: iMovie
iMovie is a video editing app by Apple. It not only lets you edit and play with videos that are already present on Mac. But you can also import videos from your iPhone and edit them in the iMovie. 
Connect your iPhone to your Mac via a USB cable.
Launch the iMovie application.
Click "File" > "New Project".
Select "File" > "Import From Camera".
This option will make all videos recorded through the iPhone camera visible. You can select any and import it into iMovie.
Export it to any format through iMovie. Click "Share" > "Export Movie".
Option #3: Image Capture
Another Apple-developed application, Image Capture, gives IOS users the luxury of copying videos off their iPhones to Macs in original and uncompressed form. To use Image Capture to share videos to a Mac, adhere to these mentioned steps.
Connect the iPhone via a cable.
Open the Image Capture application. After its launch, the Image Capture automatically detects the connected phone.
You get to see various options. Select the videos you want to share.
Choose the directory where you want to move them on the Mac. Once you are done making selections, press "Download". 
You can also drag a video to the destination folder. 
Wirelessly Transfer Videos From iPhone to Mac
Apart from transferring the files via USB cable, you can also share videos wirelessly using AirDrop and iCloud.
Option #1: AirDrop
Apple created the technology known as AirDrop to facilitate the transfer of data from one of its devices to another. With AirDrop, it is possible to transfer data across various Apple devices, from iPhone to Mac, Mac to Mac, iPhone to iPhone, etc.
Keep in mind that to share files via AirDrop, both devices (i.e., Mac and iPhone) must be connected to the same Wi-Fi network with Bluetooth turned on. 
Once you have done this, follow the steps to transfer videos across the two devices seamlessly.
Launch the "Photos" app on your iPhone.
To view all videos on your phone, tap "Albums" at the bottom bar.
Under the "Media Types", choose "Videos". You get to see all videos on your device.
Tap "Select", which is written on the top right corner of the display screen.
You can either choose the "Select All" option or select videos of your choice one by one. The selected videos bear a blue check mark.
Press the share icon on the bottom left. You get to see various sharing options. Select "AirDrop".
On the AirDrop display, choose your Mac name, and tap it.
The Mac will ask you to accept the transfer; accept it.
Option #2: iCloud
If you enable iCloud on your iPhone and Mac, you can synchronize your photos and movies between various iOS devices without a USB cable.
However, before using iCloud, ensure you have sufficient space available in iCloud to save the videos. If, by chance, the storage is full, you'll need to make some room in iCloud or purchase additional storage from Apple.
Go to Settings > Your Name > "iCloud".
Under "iCloud", check the box next to "Photos".
To download your photos or videos, go to iCloud.com or download its Mac app.
After you sign in to your iCloud, you will see all those photos and videoes saved in your iCloud.
Select "Photos" and choose all videos you want to download to your Mac.
Click "Download Selected Items".
Final Words
If you are a video editor, you may often need to transfer your videos from iPhone to Mac. You can do it via USB cable using iOS apps like Photos and Image Capture. Or you can transfer the videos wirelessly through AirDrop or iCloud.