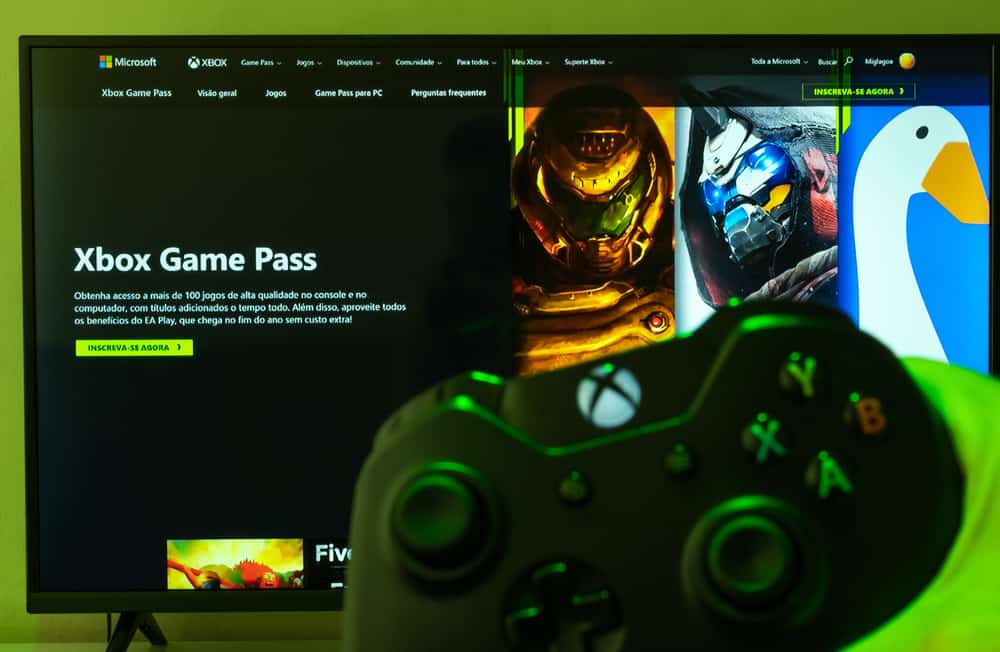 Do you want to save your video game clips from Xbox one to your computer? Luckily, you can do this by transferring them without much effort.
To transfer videos from Xbox one to your computer, type "Xbox Console Companion" in the search box and click to open the app. Next, log in to the app using Microsoft account credentials, select "Captures," click "On Xbox Live," select the videos, and click "Download."
To help you with the task, we've compiled an extensive guide to show you how to transfer videos from Xbox one to your computer.
Transferring Videos From Xbox One to a Computer
If you don't know how to transfer videos from Xbox one to your computer, our 2 following step-by-step methods will help you do it without difficulty.
Method #1: Using the Xbox Console Companion App on Windows
Type "Xbox Console Companion" in the Windows Search box and click to open the app.
Enter your Microsoft account credentials to log into the app.
Select "Captures" on the left menu panel.  
Click "On Xbox Live" and select the captures uploaded to the Xbox network by default.
Click the "Download" button, and view them in your computer's default "Videos" folder.
Method #2: Using the Xbox One Website on Mac
Launch Safari from the Dock, head to the Xbox website, and sign in. 
Click "My Xbox."
Click "Profile."
Select "Captures."
Double-click the video to select it for downloading.
Right-click on the video, select "Download Video," and locate the file in the "Movies" folder.
Backup Downloaded Xbox One Videos
If you want to create a backup of Xbox One videos downloaded on your computer, you can do it in the following ways.
Method #1: Using a USB or External Hard Drive
Plug your external hard drive or USB into the PC's slot.
Open File Explorer from the taskbar.

Navigate to the folder where you saved Xbox video files.
Press Ctrl+Left-click, right-click the files, and select "Copy."
Click on the USB or external drive name in File Explorer to open it.
Right-click and select "Paste" from the drop-down menu, and that's about it!
Method #2: Uploading to OneDrive
Launch a browser on your computer, head to the OneDrive website, and sign in.
Click "Upload."

Locate the folder where you saved downloaded Xbox videos.
Select video files.
Click "Open" and wait for some time until your upload completes.
Remember, if you use a free OneDrive account, you can only use 15 GB of cloud space to back up files. 
Are You Unable To find Xbox One Videos on the Xbox Network?
If your Xbox One videos are not uploading on Xbox Network automatically, set the Automatic upload using your Xbox console.
Press the "Xbox" button on the console and navigate to the "Profile & system" section.
Open "Settings."
Select "Preferences."
Open "Capture & share."
Select "Automatically upload."
Select "Captures by me," and it's done!
Remember, you have only 10 GB of space on Xbox Network to save Xbox captures, and the captures with no views for 30 days are automatically removed from the network.  
Summary
In this guide, we've discussed transferring videos from Xbox one to a computer. We've also discussed the methods of saving these clips to external drives or uploading them on OneDrive.
Hopefully, your question has been answered in this article, and you can now easily save your video game achievement clips on your computer or any other external device.
Frequently Asked Questions
Will the Xbox network delete the captured videos I downloaded on my computer?
No, downloading the captured video to your computer will not delete them from your Xbox console or Xbox Network. 
What is the maximum duration of Xbox videos?
The duration of Xbox videos depends on available storage space and video clip resolution. For internal storage, it is 10 minutes, and for external storage devices, it is up to 1 hour. 
Can anyone else see my game video clips?
You can share gaming video clips on your activity feed to let others in your Xbox network see and appreciate your achievements. Moreover, you can also share them on your social media. 
Can I use Xbox videos on YouTube as my copyrighted content?
Yes, Xbox game videos can be your copyrighted content on YouTube when you have a step-by-step commentary or narration in the background.