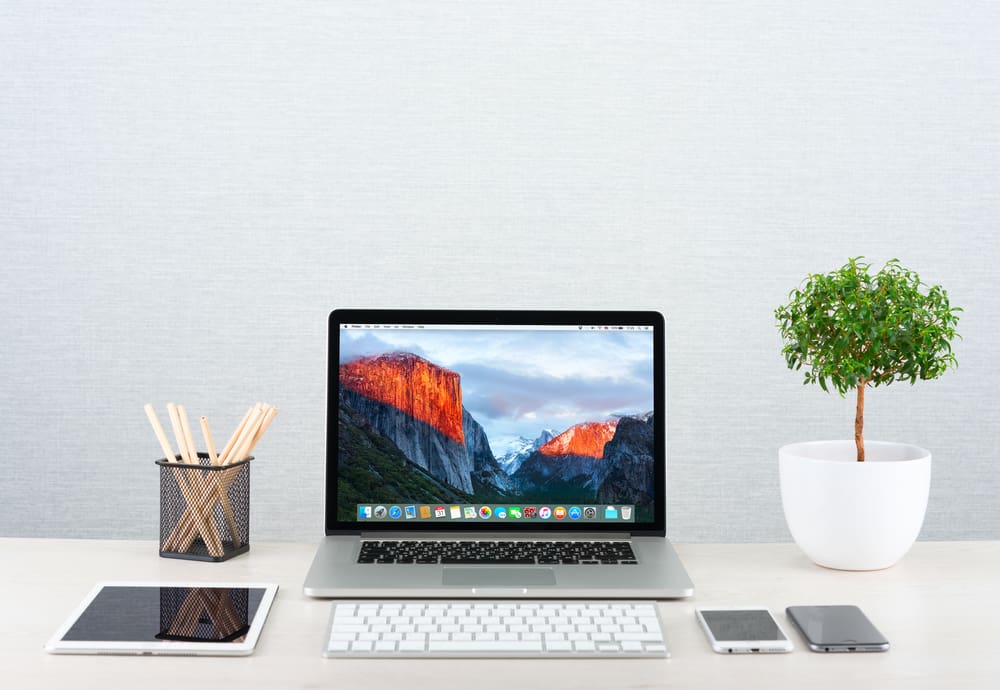 You're not alone if you've ever had trouble trusting a device on your iPhone. This feature exists to ensure that your device is as secure as possible. It can be a frustrating experience, especially if you don't know what to do.
If you see the "Trust This Computer" message on your iPhone, it means your iPhone is trying to establish a secure connection with the computer or other device. To establish this connection, your iPhone needs to trust the other device.
Find out in this article what it means to trust your device and how to do so if you're still having trouble!
Steps To Trust a Device on iPhone
When you connect your iPhone to a computer or another device for the first time, you might see a message asking if you trust the device. If you trust the device, you can continue using it. If you don't trust the device, you can't use it.
Step #1: Get the Devices Ready
To trust a device, both devices must first be prepared to be connected. To do this, you must install all the necessary software and have the required USB cables.
Make sure you have iTunes installed on the computer you are connecting your iPhone to. You can download iTunes for your PC or Mac from the official Apple website.
Step #2: Connect the Devices
You will need to connect your iPhone to the device that you are trying to connect with using the USB cable that came with it.
You can connect to a computer or even any other smartphone for data transfer using the lightning to USB or lightning to C-Type USB cable.
Step #3: Unlock Your iPhone
Once you have connected your iPhone to another device, the next step is to unlock your iPhone so that the other device can access it.
You'll need to enter your passcode for your iPhone to be unlocked. You will only see this prompt when you attempt to connect for the first time.
Step #4: Trust the Device
You will then see a prompt asking whether you want to trust this computer after you have unlocked your iPhone.
You can trust this computer by clicking on "Trust". This will allow this computer access to your iPhone's settings and data.
What To Do if the Trust Prompt Doesn't Show Up
Even when you've done everything right, sometimes the "Trust This Computer" prompt won't appear on your iPhone.
If you're having trouble trusting your device on your iPhone, don't worry! You can try a few things to get the trust prompt to show up.
Ensure that your iPhone is unlocked and properly connected to the other device.
Restart your iPhone and then try again to see if it works.
Update your iOS to the latest version.
Use a different USB cable; the one you are using might be faulty.
"Reset Location & Privacy Settings" from the Settings of your iPhone.
If you're still having trouble, try connecting your device to another computer. Sometimes, different computers will have different drivers to help get the trust prompt to show up.
Lastly, if you've tried all these things and are still having trouble, you can always contact Apple Support for help. They'll be able to help you figure out what's going on and get the device working properly again.
Wrapping Up
Overall, trusting a device on your iPhone is a pretty straightforward process. As long as you have the latest version of iOS installed and follow the prompts on your screen, you should be able to trust devices without any problems.
Frequently Asked Questions
What does a trusted device have access to?
Trusting a device allows the other device access to all the settings and data stored on your iPhone and lets it modify those settings and data.
How do I reset my trust settings?
If you would like to reset the trust settings of your iPhone, all you have to do is go to your device's Settings and click "Reset Location & Privacy Settings".
Why doesn't my iPhone say "Trust This Computer"?
Several factors could cause this, but you can fix it by changing the USB cable, switching computers, or restarting or resetting your iPhone.
Why is my iPhone not connecting to my laptop?
A faulty USB cable, iTunes not being installed on your laptop, driver issues, a locked iPhone, or an outdated iOS version on your iPhone could all cause this problem.
How do I untrust a connected device on my iPhone?
If you want to untrust a connected device you previously trusted, you will need to go to the Settings and reset the "Location & Privacy" settings.
What does trusting a device mean?
Trusting a device means that the other device will have access to the stored data on your iPhone, and will be able to backup, restore, and more.