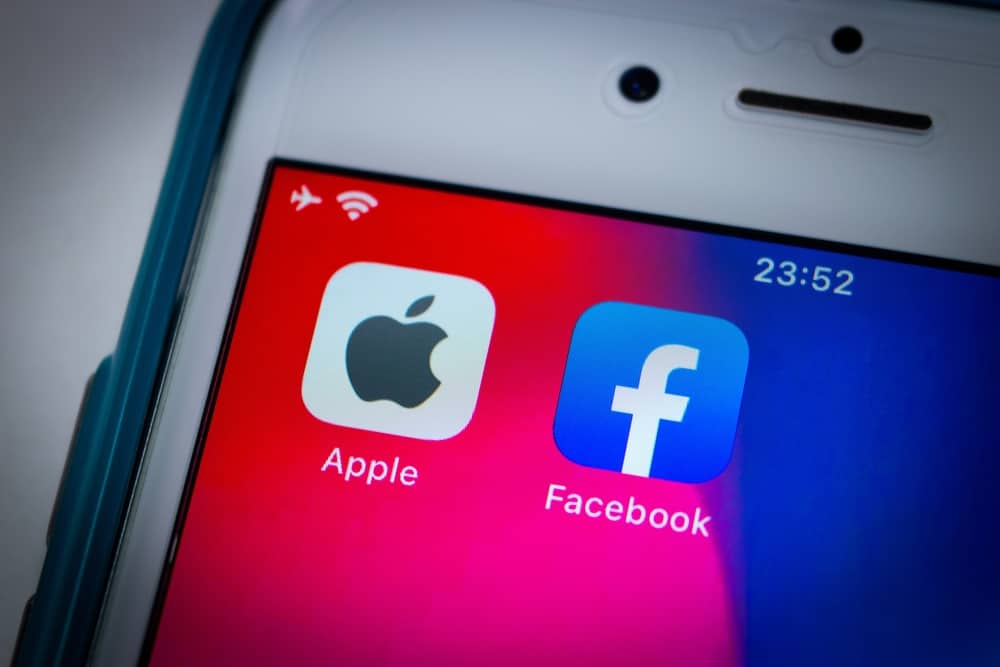 Often, you will download an app from outside the App Store only to be greeted by a message that either the app or the developer isn't trusted; iOS does not let you open a third-party app without trusting it.
To trust an app, you need to go to Settings > "General" > "VPN & Device Management". Find the app and tap "Trust". For some devices, it may vary where you can trust apps.
Explained below in detail is how to trust an app and the risks involved with downloading untrusted apps.
Method#1: How To Trust an App on iOS 9 and Up
For most devices, this method will work just fine. After downloading the app, here's how to trust it.
Go to Settings.
Go to "VPN & Device Management".
In the "Device Management" section, look for the untrusted app and tap it.
Tap "Verify App".
Only trust an app if you are sure it is reliable and will not harm your device to avoid any damage or data loss.
Method #2: How To Trust an Employer-Provided App
Some employers provide apps to their employees for internal use, which aren't always created by Apple or originate from the Apple App Store.
Fortunately, Apple understands this and has made a separate tab for this in iOS settings. Here's how to trust an employer-provided app and its developer. Trusting the developer will not require you to trust new apps provided by the same developer again.
This method only works when you have a working internet connection. If you have an employer or company-issued device, a firewall may block this. In that case, contact the company.
Go to Settings.
Tap profiles or "Profiles & Device Management".
Go to "Enterprise App".
Look for the developer of the untrusted app.
Tap the developer name.
Tap "Trust Developer".
Tap "Verify App".
The "Profiles & Device Management" tab only shows if your employer or someone else remotely manages your device. This tab will not show up in a standard out-of-the-box iPhone or iPad.
Why Do You Have To Trust an App?
Apple values privacy and security; that's how they have built its loyal customer base over the years. That's why iOS does not trust any program or an app that does not originate from Apple itself or the App Store.
Although this feature protects devices from countless threats, it also means that you cant enjoy third-party apps without a few hiccups here and there.
Risks of Third-Party Untrusted Apps
There is a reason why Apple discourages the use of third-party apps strongly. There are a lot of risks associated with them, and—for most—downloading these apps may not be worth the risk.
Apple applies strict guidelines to allow apps on to the App Store, this acts as a filter, and no low-quality or potentially hazardous app makes its way to the App Store.
Downloading apps from a place with these filters is risky and can expose your iOS device to malicious programs.
The most common issue arising from these apps is data theft. Hackers can easily use an app to access sensitive information stored on your phone. Your credit card data, passwords, and even sensitive emails could be compromised.
Apps can also violate your privacy and collect data to be sold without your consent. Your search history, watch history, and even recently visited locations can be extracted and used against your will. A developer can easily hide malicious code in an app to get all this data remotely from your device.
The Bottom Line
That's it. Above is everything you need to know about trusting third-party apps on iOS and whether you should even do it or not. Remember always to be safe and never let a suspicious-looking app onto your iOS device, and you'll be fine for the most part.
Frequently Asked Questions
Can I trust apps on the App Store?
Any developer that wants their app to be on the App Store has to pass tedious guidelines that cover almost everything from privacy to content regulation. If an app passes these strict tests, only then can it be allowed into the App Store. Therefore, you can trust each app on the App Store without breaking a sweat.
Does my iPhone need to be jailbroken to run third-party apps?
Though Apple discourages the installation of third-party apps, you can still use them. All you need to do is trust the app from the settings or the developer, which should run fine if it is compatible with your device.