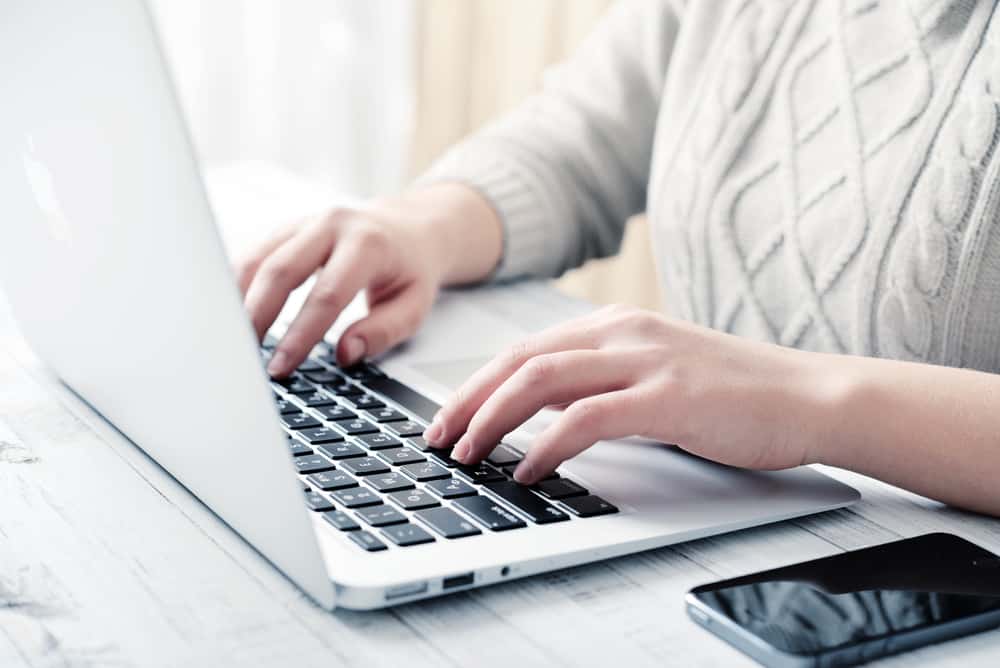 If you're an iPhone user, chances are you've used your Mac to manage your phone's contents. Whether you want to access the data on your iPhone on your Mac or transfer data between the two, you must first trust the devices. 
When you connect your iPhone to a Mac using the cable, iTunes automatically opens and starts syncing your device. You will have to tap "Trust This Device" on your iPhone and the same on the Mac, and you will be good to go.
One of the reasons why trusting your iPhone on a Mac is important is because it allows you to keep all of your important data with you. All of the data on your iPhone will be accessible through iTunes and other applications on your Mac that support Apple devices.
This blog article will explain step-by-step how you can trust your iPhone on a Mac and provide some tips to help you work out the issues that can arise during the process. 
How To Trust an iPhone on a Mac
On a Mac, you can connect your iPhone to your computer and access files and settings. However, if this is the first time you connect the devices, make sure you trust them.
You will need to follow the steps below.
Step #1: Get the Devices Ready
The first step is to make sure that both your iPhone and your Mac are ready to go. Ensure your iPhone and Mac are up to date with the latest software.
You probably already have iTunes installed on your Mac, but if you don't, install it first or update to the latest version if you have an older version.
Step #2: Connect an iPhone to a Mac via a USB Cable
If you want to use your iPhone on a Mac, you'll need to connect it to your computer using the lightning cable that came with your iPhone.
Connect one cable end to your Mac and the other to your iPhone.
Step #3: Enter the Passcode on Your iPhone
When you connect your iPhone to your Mac, you'll be asked to enter your iPhone's passcode to unlock it and grant access to the device.
This is a security measure put in place by Apple to protect the data on these devices from being accessed by unauthorized users.
Step #4: Open the Finder App on Mac
Open your Mac's Finder app, and select your iPhone from the list of devices. Click "Trust" to allow access to your iPhone.
When using iTunes to access your iPhone, you'll receive a prompt asking if you want to continue connecting your iPhone, and from there, click "Continue".
Step #5: Tap "Trust" on Your iPhone
You will see a prompt on your iPhone saying, "Trust This Computer". Click on "Trust" if you want your Mac to have access to your iPhone.
By doing this, your Mac will access your iPhone's contents, allowing it to sync, back up, and access pictures, videos, contacts, etc.
What To Do if the Trust Prompt Is Not Showing
You can do a few things if you're having difficulty trusting your iPhone on your Mac or the "Trust This Computer" prompt isn't showing up.
Listed below are some things that may be helpful.
Update your macOS and iPhone's iOS to the latest versions available.
Use a different USB cable since the one you're using could be faulty.
Restart both devices to see if it fixes any issues.
Reset "Location" and "Privacy" settings from the "General" settings on your iPhone. 
After doing everything listed above, if you still don't see "Trust This Computer" on your iPhone, you can try factory resetting it.
Remember to back up any important data before proceeding, as factory resetting will erase all your data, including settings and device preferences.
Conclusion
By following these steps, you can safely connect your iPhone to a Mac and keep everything in sync between both platforms.
Frequently Asked Questions
How do I make my iPhone not trust my computer?
Open the Settings app, navigate to General, and then click on "Reset Location & Privacy" from the "Reset" options if you no longer want to trust a computer or any other device.
Why does my Mac not trust my iPhone?
It might help to disconnect and reconnect the iPhone, switch cables, or update the software on both devices if you're having trouble trusting your iPhone on a Mac.
How do I reset my trust settings?
You can reset the trust settings on your iPhone by opening the Settings app, navigating to General, then clicking on "Reset Location & Privacy".
Why is my iPhone flashing "Trust This Computer"?
You may be using a damaged or faulty cable if you're having problems with the "Trust This Computer" prompt flashing.