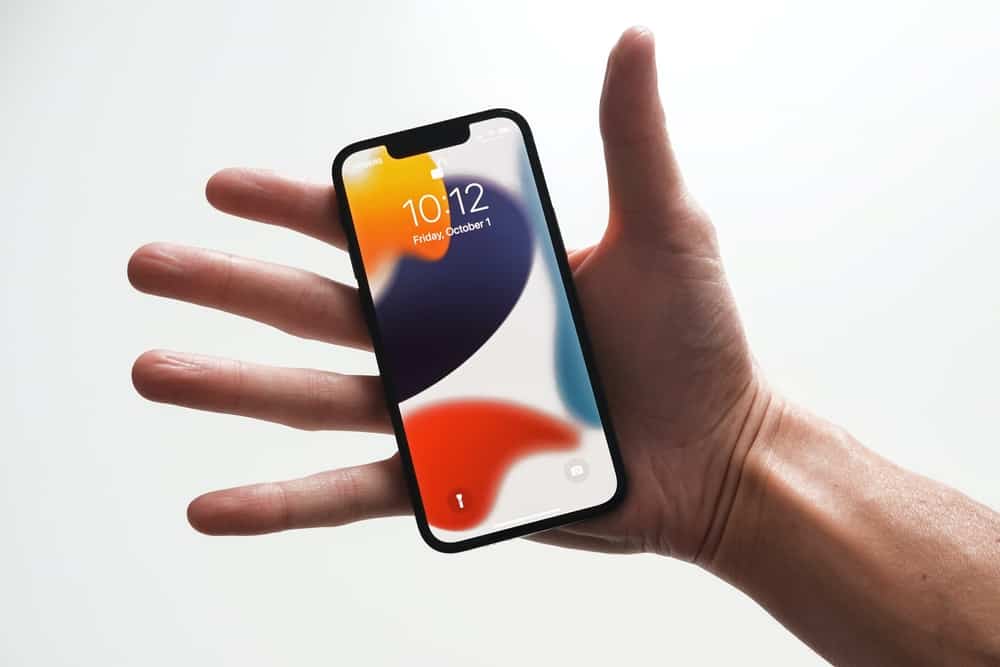 Deliver Quietly is a feature of the iOS 12. It's a function that enables notifications to come through but limits the number of notifications on your iPhone's lock screen.
Turning off and on the Deliver Quietly feature on your iPhone is pretty straightforward. All you need to do is access your notification center and enable or disable the feature.
The notification from an app will appear in the notification center, and a badge will appear on the app icon but will not appear on the lock screen or make a sound or vibration.
This article will give you insight into the Deliver Quietly feature, how to turn it on for different apps, and how to disable it.
How to Turn on Deliver Quietly
The Deliver Quietly feature blocks all the notifications of a particular app from showing on the lock screen. As I mentioned earlier, turning it on requires you to access your notification center.
The following steps are how you go about turning on the Deliver Quietly feature:
Access your notification center by swiping down from the top of your screen.
Locate a notification from the app you wish to silence.
Swipe the notification to the left.
This will reveal three options – "View", "Manage", and "Clear".
Select "Manage" and tap on "Deliver Quietly".
How to Turn Off Deliver Quietly
If the Deliver Quietly feature makes you miss some important messages or online activity, the steps below will assist you in turning off the feature.
Find the notification of the app you want to turn off the Deliver Quietly feature in the notification center by swiping down your screen.
Swipe the notification to the left.
Tap "Manage".
Choose "Deliver Prominently".
There is another way to go about turning off this feature. It requires you to access your iPhone's settings. Here are the steps.
Access your iPhone's settings.
Tap on the menu labeled "Notifications".
Choose the app you want to change the notification settings on.
Put on the "Allow Notifications" and "Sounds" feature. It should turn from Grey to Green.
Conclusion
There you have it. Everything you need to know about the Deliver Quietly feature on an iPhone has been detailed above.
Frequently Asked Questions
How do I ungroup Notifications in iOS 12 and later versions?
By default, the iOS 12 will group your notifications from an app as one to prevent it from filling up your screen when you get a lot of activity from a particular app.
If you don't like this feature and prefer to view your notifications individually, follow the steps provided below
1) Go to your Settings app.
2) Find Notifications and tap it.
3) Next, tap Notification Grouping.
4) You can choose By App to remove clutter.
5) To ungroup notifications, tap "Off".
Can you hide Notification Content in iOS 12 and later versions?
If you don't like how the content of a notification from an app appears, it's quite possible to hide it.
Here's how this feature works, instead of seeing the exact message someone sent you on Whatsapp, Instagram, iMessage, or any other platform, you will only see the name of the app and "Notification" as the text. 
The steps below will allow you to hide various notifications
1) Open the Settings app on your iPhone.
2) Search through, find and tap Notifications.
3) Click on Show Previews.
4) Now choose "When Unlocked" or "Never" to hide the content of the notifications.
Can I hide App Notification Badges on the home screen?
A notification badge is a little red circle with a number in it. It lets you know how many notifications you have on a particular app. 
If you want to hide the Notification badge on your Home Screen, follow the steps below.
1) Open Control Centre by swiping down diagonally from the top-right corner of the screen.
2) Tap the Focus button.
3) Tap the ellipsis (three dots) button next to a Focus mode.
4) Select Settings in the drop-down.
5) Under "Customization", tap "Options".
6) Tap the switch next to Hide Notification Badges to enable the option.
7) Open the Control Centre again.
9) Tap Focus.
10) Enable the Focus mode, which you just used to hide the notification badges.
How do I put on my Do Not Disturb?
If enabling the Deliver Quietly feature for certain applications isn't enabling you to take time off you need from online activity, you should consider switching on your Do Not Disturb. 
Unlike Deliver Quietly, Do Not Disturb enables you to mute or silence all your applications at the same time. Also, all your calls will be sent to voicemail. 
If you don't know how to enable this feature, here's a quick guide.
1) Find your way to your iPhone's settings.
2) Tap on the Focus menu.
3) Put on the Do Not Disturb feature.
When you access this feature in your settings, you'll discover that you can customize it. 
If you'd like the feature to function within a certain timeframe, you can toggle the "Scheduled" menu and set a time. 
This feature also enables you to select who you'd like to receive calls from. You can set it to no one, everyone, or your favorites. 
How do you disable or enable Banner Notifications?
To enable or disable banner notifications, here are the steps you should follow.
1) Access your iPhone's settings.
2) Search for the Notifications menu and tap on it.
3) A list of all your applications will appear.
4) Scroll through to find the app you would like to change its notification settings, and tap it.
5) Ensure that the "Allow Notifications" switch at the top is on if you wish to enable this feature and off if you wish to disable it.