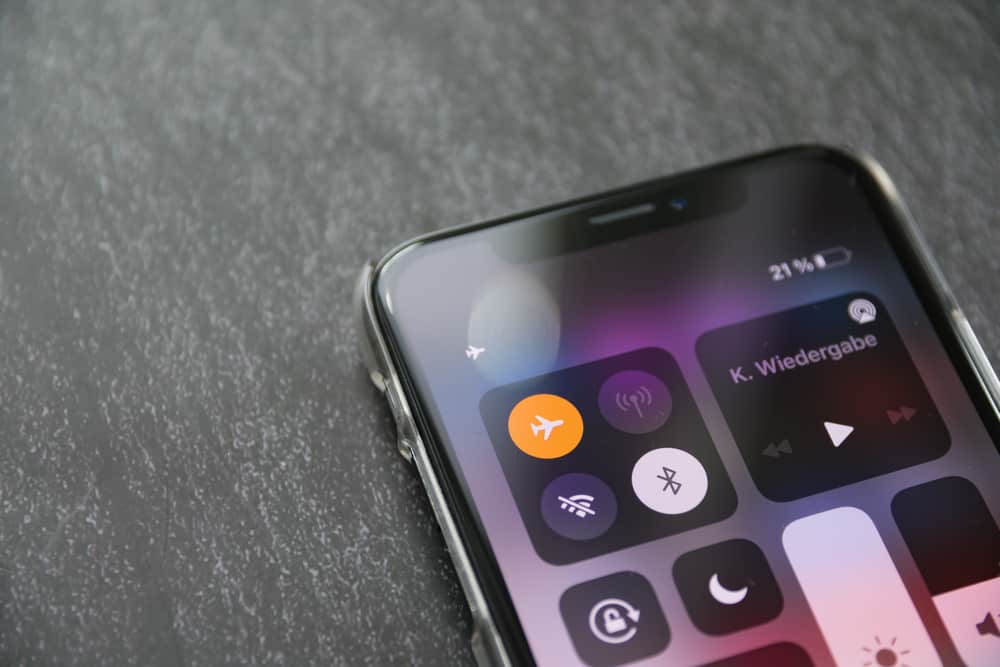 Do you want to receive notifications and calls even when you are driving? Do you miss it? After all, you may be awaiting an important message. Plus, if anything, the iPhone often turns on the driving mode even when you are not driving. So, turn it off! Don't worry. It is a very easy process! 
All you need to do is head to the Settings of your iPhone. Next, go to "Focus", and then toggle the "Driving" option. Now, click on the "While Driving" option and tap on "Manually". There you go. You are all set for a smooth drive.
In this blog, we will discuss a detailed step-by-step guide on how to disable the driving mode on iPhone. In addition, you will learn the best time to use the driving mode for a smooth ride into the sunset and what to expect by turning the driving mode off. So, let's get on with it.
How to Disable Driving Mode on iPhone
If you wish to turn off the driving mode, here are the steps you need to follow.
Head to the Settings of your device.
Scroll down to click on the "Focus" button.
At the top, there is a "Driving" option. Toggle it.
But your iPhone may enable the driving mode even when taking a walk in the park. Like all gadgets, it is not perfect. 
Hence, to permanently delete any focus on the driving mode that may be triggered when you are driving, follow these steps.
Scroll down to see the "While Driving" tab below. Click on it. 
You will see a bunch of options, "Automatically", "Manually", and "When Connected with Bluetooth". Select "Manually".
Now, go back. 
You will see "Delete Focus" under the "While Driving" tab. Click on it.
Another option under the "While Driving" tab is "Activate with CarPlay". You can toggle it if you use the CarPlay application and want the driving mode to turn on only when you use the app.
What Does the Driving Mode Do?
Driving mode is an easy and safe feature that Apple users can take advantage of on their rides. It helps in pushing the distractions away while you are driving.
The feature limits distractions by turning off the notifications and calls to ensure that you can keep your eye on the road. Furthermore, users can also customize this feature as per their will. If you need to respond to an emergency text, you can speak as the phone will turn that speech into text and send it to the awaiting user.
In addition, it has a sensor that automatically recognizes if you are driving. So, you will not need to turn it on and off again and again.
How to see if the Driving mode is turned on? There will be a car icon on the status bar and on the lock screen.   
What to Expect When the Do Not Disturb Feature Is Turned On
Skim through the following list to find out what happens when you turn off the driving mode.
Any text message that you will receive will not pop up on the screen. There will be no light or sound. 
An automatic text will be sent to the person who texted you that you are driving. If there is an emergent situation, the user can reply "Urgent" and be able to contact you then and there.
Alarms and emergent timers will still function as they do under normal circumstances.
You may only receive those calls that you have favorited in the "Do Not Disturb" settings. However, you can change these from Settings. 
If your iPhone is connected to the vehicle's Bluetooth, you will get to hear all the calls from the car's speakers. 
Conclusion
To sum it all up, the driving mode is a safety net for drivers easily distracted on the road. However, you can disable this feature if you are on an emergent route. Don't worry. You can turn it back on. We hope that our guide was useful enough to fix all the problems on your mind related to the driving mode.
Frequently Asked Questions
Why does my iPhone think I'm driving when I'm not?
This happens because the driving mode takes your GPS into account. It also notes how long you are connected and disconnected to a Wi-Fi network. But you can disable your location settings to restrict this feature from enabling.
What if My iPhone is still in Driving Mode after deleting Focus?
After deleting the focus feature, your iPhone may turn on the Do Not Disturb feature. To change it, go to "Settings" > "Focus" > "Do Not Disturb" > "Add Schedule or Automation". Once there, see if there is any time or location set that could trigger the driving mode to be turned on. 
How can I customize the Driving Mode?
You can use a bunch of features to personalize your experience with the driving mode. You can allow certain people's notifications to bypass the driving mode and even turn on auto-reply.