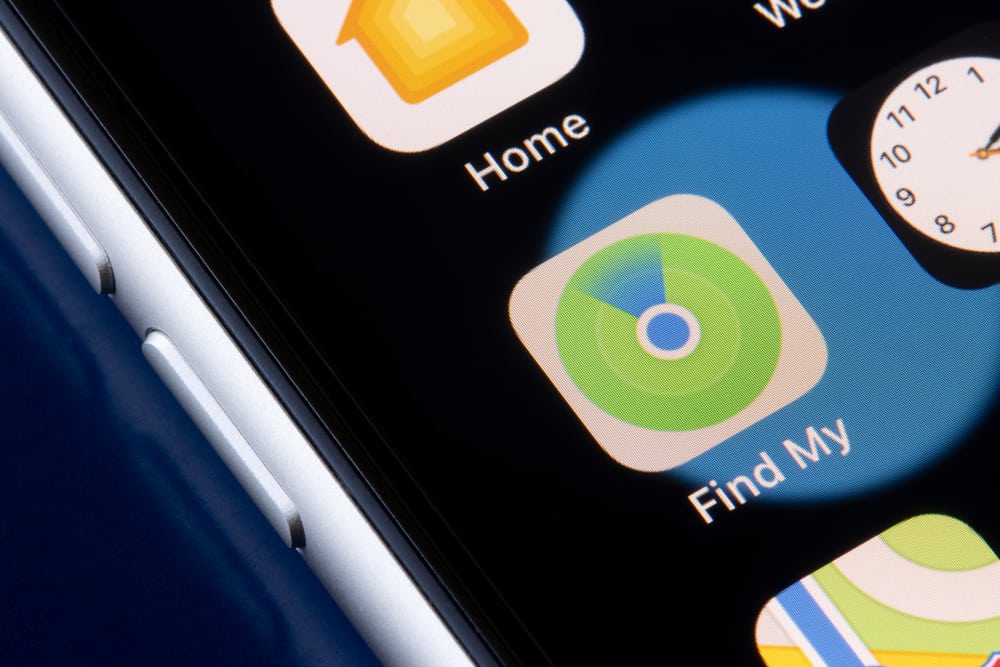 Have you lost your precious iPhone where you have your personal information stored? It's advisable that you put it in Lost Mode to keep the information on it safe, track where it is, and even put a customizable message on its lock screen. Since you have not given up on the lost device yet, Lost Mode features may give you a sense of hope that you may be contacted by anyone who finds it. Let's say you have retrieved the iPhone; how can you turn off Lost Mode on it?
Ideally, there are different methods to turn off Lost Mode on iPhone. You can turn off Lost Mode with a screen passcode, through iCloud, and by using the iPhone itself.
It's easy to remove iPhone Lost Mode if you're the real owner of the device. You can easily turn the feature off using any of the available methods. Even if you got it from someone with their ID and password, there is still a way to get it done. In this article, we'll explain and explore the steps.
What To Expect When Lost Mode Is Used
Lost Mode is a feature designed to function if you lose your iPhone and other Apple devices. There are things you should expect when you enable Lost Mode. 
When you turn on Lost Mode, you will be asked for a phone number and a message from Apple. These details will be displayed on the screen so that anyone who finds it will know how to get in touch with you. So, there is hope even after you lose your device.
Once you enable this feature, your personal information becomes inaccessible to anyone. Besides, alarms will be silenced; alerts or notifications for incoming updates or messages will not show if you lose any of your Apple devices, including iPad, iPhone, iPod touch, Apple Watch, or Mac. The only features that will continue to work are regular phone calls and FaceTime calls.
If the person who finds your iPhone knows your passcode, they can unlock it as you would. This is because using a passcode is one of the methods to turn off Lost Mode on the iPhone. By doing this, they can access all your details.
Steps To Enable Lost Mode on iPhone 
Below are steps you should follow to enable Lost Mode on Your device if you lose it.
Step #1: Visit the iCloud Website and Log in
Start by going to the official iCloud website and logging in to your account using the same Apple ID you normally use on your lost iPhone. Then, hit "Find iPhone". Here, you may be required to re-enter your password.
Step #2: Search for Your Lost Device 
You will see your Apple devices and where each of them is. Search for your lost iPhone that you want to put in Lost Mode. You can see the specific device by pressing the "All Devices" button and then clicking on the device. After selecting the lost device, hit the ⓘ near your iPhone's name and press "Lost Mode".
Step #3: Enter the Proper Information 
If you like, you need to input a phone number, then hit the "Next" button. Also, if you like, you can type a message. Then at the top-right corner of the screen, hit "Done".
3 Methods To Turn Off Lost Mode on iPhone 
Below are the methods to disable Lost Mode on your iPhone.
Method #1: Entering Your Screen Passcode 
This method is suitable for those who know their screen passcode. If you do, proceed. On iPhone XR/11/12, you can't enter the passcode directly on the Lost Mode screen. You put the iPhone on the "Power Off" screen and hit "Cance". Then you will see the passcode requiring screen. 
To turn off Lost Mode on your iPhone by entering the screen passcode, simply retrieve the device and enter the correct passcode on the iPhone to see the Lost Mode feature turned off.
Method #2: Using iCloud
Once you get your iPhone, you can easily solve the issue of Lost Mode via iCloud. It's a suitable method for a device that does not need to be around before the Lost Mode can be turned off. Nonetheless, you must know the Apple ID password. 
If the owner is not around or you got it from another user, ask the previous owner to disable the iCloud activation lock by remotely deleting the device from the current iCloud account.
Here's how to turn off Lost Mode via iCloud remotely.
Go to the official website of iCloud and sign in using the correct Apple ID and password connected to the lost device.
Click "Find My" and press "All Devices" at the top.
Select the lost iPhone and tap "Stop Lost Mode".
Method #3: Using the iPhone
For this method, you need your device to be with you. Once you locate the iPhone, you can easily turn off its Lost Mode.
Here's how to disable Lost Mode using iPhone itself.
Open the "Find My iPhone" page.
Use your Apple ID and password as login details.
Select the device with the lock icon and click "Lost Mode".
Press "Turn Off Mark As Lost" and hit "Turn Off" in the box that shows up for confirmation.
Conclusion
In a nutshell, you may want to relax that your lost iPhone will be retrieved and that your personal information is safe because of the Lost Mode that has been enabled. Fortunately, when the person that finds it calls, you can disable the Lost Mode feature via any of the three methods in the article. With this, you can get your device back to its normal use.