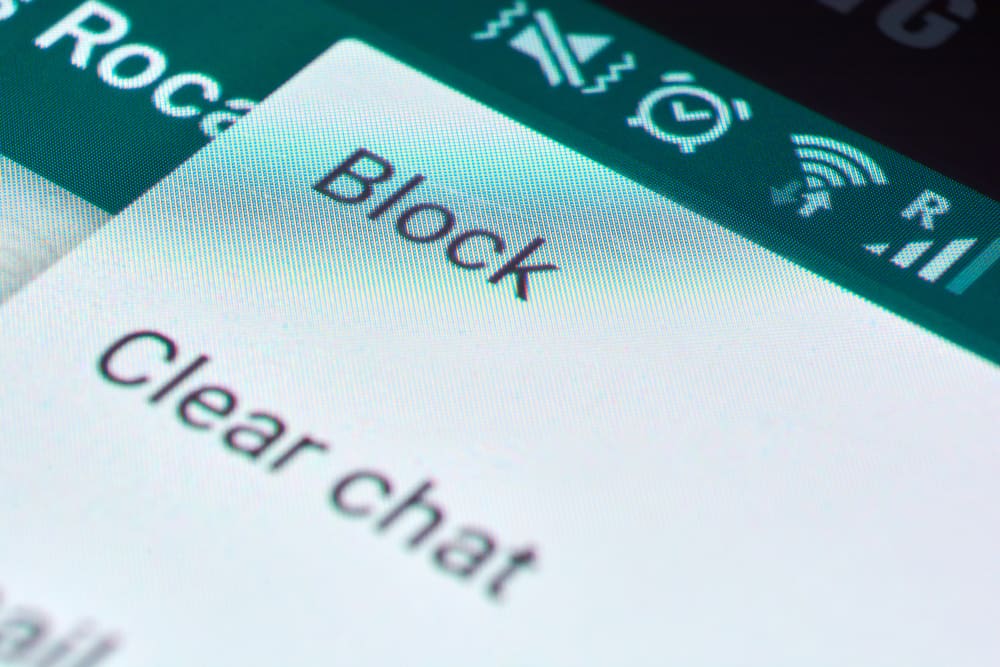 Messaging is an indispensable way of communication. It comes in handy when you can't call or you want to leave a reminder. But with a positive impact, it has some bad ones too. Sometimes, scammers and known brands keep sending you useless messages, which is relatively annoying, so you block them immediately. Still, it can cause some issues like all your messages being blocked.
Here's how you can turn off message blocking on Android.
• Allow Premium SMS access.
• Contact your SIM customer support.
• Make sure the Phone number is active.
• Check whether the SMS service is active or not.
• Make sure the recipient is not blocked or the other way around.
Before we start, ensure you have enough storage space on your Android phone. Often, the reason why you can't receive more messages is simply that your phone has run out of storage. 
This article will try all the known and possible methods to turn off message blocking on your Android device.
Method #1: Allowing Premium SMS Access
Some messaging applications require Premium Access to be enabled to send messages properly. This is why sometimes your messages are not being sent, and you face errors. 
You can enable Premium SMS Access by going through the following steps.
Open the Settings application.
Go into the "App" section.
Tap the 3 dots in the top-right corner.
Select "Special Access".
Tap "Premium SMS Access".
Tap "Ask" for the respective messaging application.
Close the Settings app.
Now you have successfully turned off message blocking on your Android device. This will prevent messages from not being delivered. 
Method #2: Contact SIM Customer Support
When you're not so techy and want to adapt the most straightforward way, reaching out to customer support is the way to go. Often, your messages may be blocked from your carrier's end and not a fault of your own.
In these cases, the only way to turn off message blocking is for your carrier to allow messages to be sent and received by your device from their end. 
Method #3: Ensure the Phone Number is Active
Before you go on about rambling with customer support, make sure that your phone number is active. You can do so by placing a small call. Often, you will have perfect cell reception, and your phone number may not be active.
This can be due to many reasons. The most common of which is not paying your phone bill on time. If that isn't the case, you'll need to ultimately resort to your provider's customer support.
Method #4: Check Whether SMS Service Is Active or Not 
If you've attempted the above-explained methods and the issue persists, this might be caused by the nonpayment of your SIM card bills. Check whether your SMS subscription plan has expired or not. If it's not expired, check the amount of limit you've reached on your SMS plan. 
This might be one of the reasons why you can't seem to send your messages to anyone. Simply recharge your SIM card and subscribe to the SMS plan of your liking. Your issue will most probably be solved by doing this. 
Method #5: Make Sure the Recipient Is Not Blocked or the Other Way Around 
There's a high chance that you aren't receiving messages because the particular number is blocked. You could've done this on your own, or the number may have been flagged as spam and blocked automatically.
In any case, here's how you can check that the number isn't blocked.
Open the Phone app.
Tap the 3 dots and select "Settings".
Choose "Blocked Numbers".
Remove the number you want to unblock from the block list 
Finally, you've removed the contact from the block list and can easily send or receive calls and SMS. If the issue is still there, tell the recipient to do the same.
Conclusion
After going through all the above-mentioned methods, you've learned quite a lot about turning on and off message blocking on your Android device. If one method doesn't work for you, then the others will help you sort your problem related to message blocking.
Frequently Asked Questions
Why is my Android phone saying that message blocking is active?
Your Android phone says message blocking is active when the person you send a message to is on your block list. This can also be because you've disabled your phone from being able to send SMS in the first place.
What is message blocking?
Message blocking is when someone has disabled the ability to send and receive messages on their device using their carrier. It is also referred to when someone blocks a particular individual from being able to send them messages.