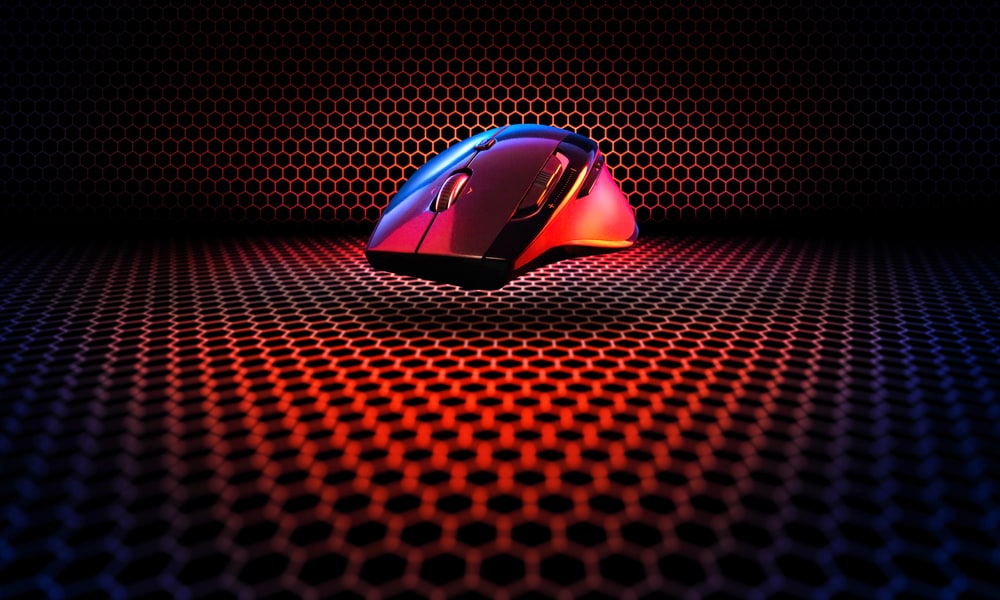 If you love to game, especially on a PC, the word "Mouse Acceleration" has probably crossed paths with you. For those who have no idea what Mouse Acceleration is, you will completely understand it by the end of this guide.
Now coming back to our main topic, you can turn off your Mouse Acceleration on your Mac following our guide below.
If you want to turn off the Mouse Acceleration on your Mac, you can run a few commands on your terminal to turn it off. You can also use third-party peripheral Softwares to deal with the issue but if you don't want to do that, using your Mac Terminal is the only reliable way. 
Don't get disheartened by how you will have to deal with the Mac terminal to turn off your Mouse Acceleration. For many, using a Mac terminal can be scary but don't worry as we will walk you through the entire thing, one step at a time. With that said, let us get started.
Step #1: Accessing the Terminal
For the average Joe accessing his Mac's terminal can be confusing. However, it doesn't need to be any longer. Today, we will help you access your Mac's terminal in a jiffy with the help of the below-mentioned methods.
Using Mac Spotlight
Using Spotlight to access the terminal on your Mac is the fastest and most accessible of the two methods. If you don't know how to access Spotlight on your device and lookup for the terminal, follow the below-mentioned steps.
Press the "Command" and "Space Bar" keys simultaneously.
Type "Terminal" on the search bar.
Double click on "Terminal" to make it run.
Using the Finder
If you are someone who has deactivated Spotlight on your Macbook, the method mentioned above won't work for you. However, no need to worry as your Finder is always there to help you. To access the terminal with the help of the Finder:
Click on the Finder's icon on your Toolbar.
On the left side, double-click on the "Application" tab.
Scroll down until you see "Utilities."
Inside "Utilities," double-click "Terminal."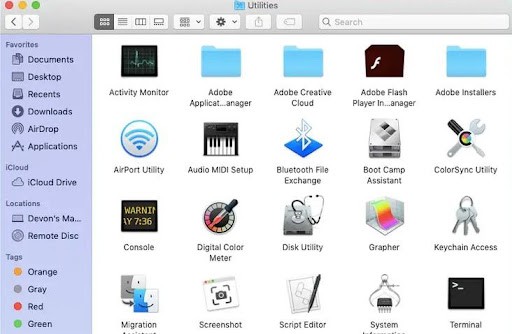 With the help of these two methods, you will be able to access your terminal and continue to solve the real problem at hand, which is turning off your Mouse Acceleration.
In Laymen's terms, Mouse Acceleration allows your mouse to go faster if you move it more quickly. Without the help of Mouse Acceleration, your device cursor and the distance traveled by your mouse will be linear no matter the speed.
Step #2: Entering the Killmouseaccel Command
After opening your Mac's terminal, you need to run a command to turn off your Mouse Acceleration. However, keep in mind that restarting your device will enable your Mouse Acceleration. That being said, remember that each of these commands needs to be entered one after another.
Downloading the Killmouseaccel Script
So the very first command you need to enter on your terminal is "ctrl -O http://ktwit.net/code/killmouseaccel." The command will end up downloading the Killmouseaccel script on your device, which will require disabling the mouse acceleration.
Making an Executable File
Now that you have downloaded the script, you need to make it executable. To make the script executable, you need to type in "chmod +x killmouseaccel". Once that is done, you need to enter one more command to disable your Mouse Acceleration.
Running the Killmouseaccel Script
Lastly, you need to run the executable file you just made. By doing so, you will be able to turn off the Mouse Acceleration on your Mac. To run the file you just made, type in the following command "./killmouseaccel mouse".
You will successfully turn off your Mouse Acceleration by following all the mentioned steps.
Summary
Turning off your Mouse Acceleration can be annoying for Mac users, as the involvement of the terminal is a must. However, if you do end up going through this guide, you will not only learn how to turn off your Mouse Acceleration, but you will also be able to access your Mac's terminal in no time.
Frequently Asked Questions
How do I fix my mouse sensitivity on a Mac?
Go to your Mac settings and navigate to mouse settings inside your system preferences to fix your mouse sensitivity. Inside your mouse settings, move the mouse sensitivity slider around until your reach your desired sensitivity.
How do I make my Mac scroll smoother?
To make your Mac scrolling experience better, you need to go to your mouse settings. You can access your mouse setting in your system and preferences. Once inside the mouse settings, move the scroll speed slider until you find something you are comfortable with.