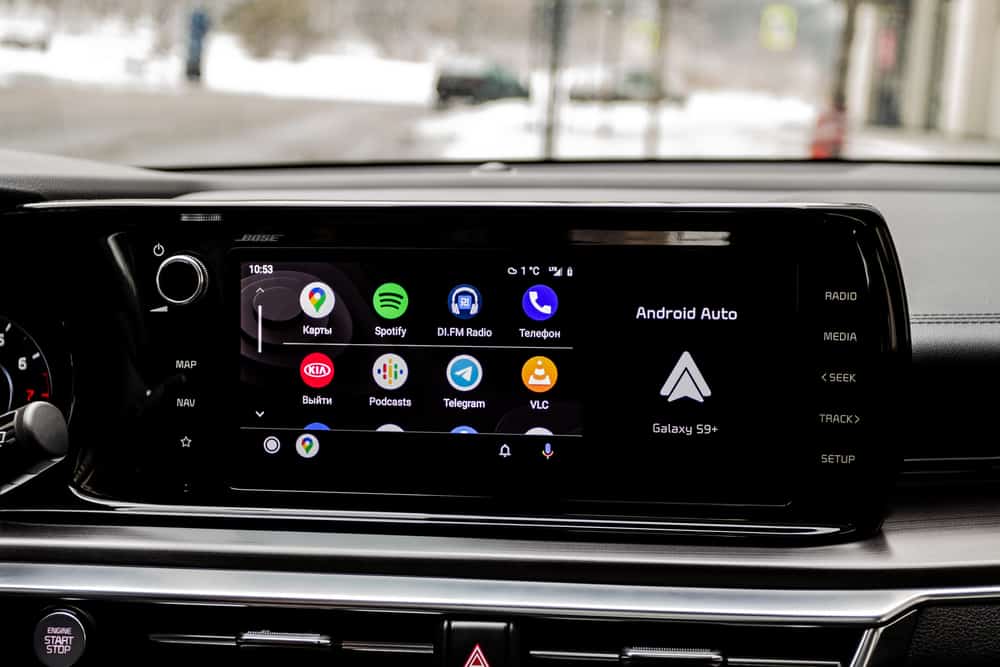 Android Auto mirrors your phone screen on your vehicle's display screen, allowing you to control your phone apps. Once you configure Android Auto on your car, it launches by default every time you connect your phone via Bluetooth or USB, which can be irritating. 
It is possible to disable Android Auto through the SYNC screen of your vehicle or your phone app Settings. If this doesn't work, force stop, disable or uninstall the app to prevent it from auto launching. 
Even though Android Auto helps you stay focused on the road while driving, it also has its shortcomings. 
Therefore, we'll discuss why we might be considering disabling the feature and how to turn off Android Auto with easy step-by-step instructions. 
Why Disable Android Auto?
There are several reasons you would want to disable Android Auto. Here are a few of them: 
To use some other car app.
Stop Android Auto from launching automatically when you charge your phone via USB or Bluetooth.
The app is not functioning properly, so you want to remove it.
To free space on your phone.
You don't want to use the app.
Turning Off Android Auto
Disabling Android Auto can be tricky, and the process may differ depending on your Android version. However, our step-by-step instructions will be handy for you to go through each process without any hassle.   
Let's head toward the five simple methods for turning off Android Auto.
Method #1: Turn Off Android Auto From Car Settings
Some vehicles allow you to stop Android Auto from auto launching when you connect your phone to your car. Here is how:
Open Android Auto Settings on the SYNC screen of your vehicle.
Click on "Connection Settings" or "Managing External Devices".
Click "Disable" next to Android Auto.

Method #2: Turn Off Android Auto Using Your Phone App
Your Android phone settings also allow you to disable Android Auto. Here is how: 
Open the "Settings"> "App"> "Apps & Notifications"> "See All Apps" on your Android Phone.
From the list of all apps, choose the Android Auto app.
Select the "Disable" option to turn off the app.

Method #3: Disable Android Auto From Auto Launching
This method will prevent Android Auto from automatically connecting and, simultaneously, allow you to charge your phone or connect it via Bluetooth. 
Open Phone Settings and type "Android Auto" in the search bar.
Click on Android Auto.
Scroll down to Phone Screen Settings.
Swipe the Auto-launch toggle to the "Off" position.
Method #4: Uninstall Android Auto
If your car system is still accessing Android Auto, you can uninstall the app despite trying the above methods. To do this:
Open your phone's main home screen.
Find the Android Auto app and hold the app logo for a few seconds.
Uninstall option will appear; click it to uninstall the app.
After completing all the above steps, the Android Auto app will be uninstalled successfully. 
Method #5: Force Stop Android Auto App
If you have Android version 10 or higher, you cannot uninstall the Android Auto app as it is part of the system applications. Furthermore, it is not recommended to disable a pre-installed app as it can cause an issue with other system apps. 
However, you can Force Stop the Android Auto app by following these steps:
Go to your phone Settings.
Scroll down to "App management"> "App list".
Find "Android Auto" from the list of apps.
Click the "Force Stop" button to make the app stop any automation and updates.

Summary
In this guide on how to turn off Android Auto, we have discussed the reasons for disabling the feature and how you can easily do this using multiple methods. 
Hopefully, one of these methods has worked for you, and now you can successfully prevent the app from auto launching on your car display, especially when connecting your phone via USB or Bluetooth. 
Frequently Asked Questions
Why do pop-up ads keep appearing on my Android Phone?
Samsung does not put ads on your phone. The pop-up ads are placed by third-party apps on your phone. These apps use the ads to make money; hence they keep appearing on your Android phone. 
You can remove the most recently installed apps that might be causing this issue.
To turn off CarPlay, open your phone settings, and scroll down to "General"> "CarPlay". CarPlay menu will show the vehicles synced to your phone. Tap on the car you want and click "Forget this Car". Confirm it by clicking "Forget" on the pop-up menu.
Also, you can go to "Content & Privacy Restrictions" from your phone settings, click on "Allowed Apps", and from there, swipe the "CarPlay" toggle to the "Off" position.