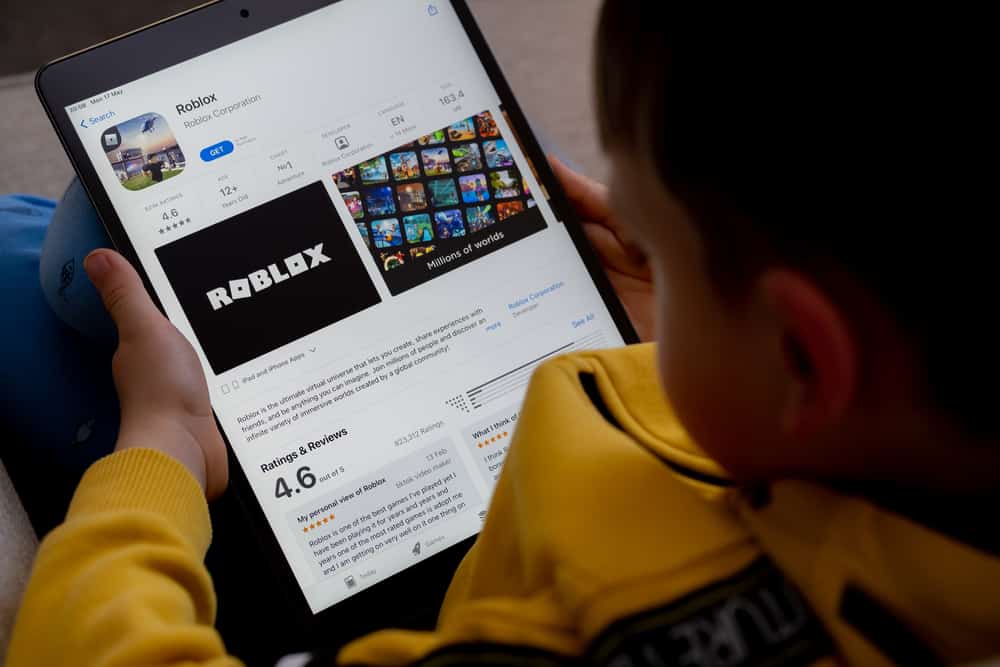 Apple takes content and privacy very seriously and allows you to put restrictions on different features and apps on the iPad. This can be useful in several situations. In particular, it can help limit the content your children can access so that you don't have to worry about your children watching something inappropriate. These restrictions can also help limit the data that Apple can collect, like your location. However, sometimes these restrictions can be a hassle, and turning them off is a much better option.
To turn off restrictions on the iPad, all you have to do is go to Settings > "Screen Time". On the next screen, tap "Content & Privacy Restrictions" and toggle off the option that says "Content & Privacy Restrictions". 
It's as simple as that. Read on as we discuss a step-by-step process of turning off iPad restrictions.
How To Turn Off Restrictions on iPad
Apple allows you to limit content and activity on your iPad by setting restrictions and privacy. These include restrictions on the content the iPad user can watch, web content, App Store purchases, iOS features, and apps access, Siri limitations, and similar privacy-related options.
Luckily, you can switch off all these restrictions by simply turning off this feature; here's how.
Open Settings on your iPad and go to "Screen Time".
Scroll down and choose "Content & Privacy Restrictions".
Enter the screen time passcode if you've set one.
Switch off the toggle next to "Content & Privacy Restrictions".
Following these restrictions will disable all the restrictions on your iPad, giving it complete access to everything.
Suppose you don't want to remove all restrictions but want to keep the option enabled for particular categories. In that case, you can do that too by going to "Content & Privacy Restrictions", putting the toggle on the on position, and changing the settings for individual restrictions.
The following are some restrictions you can put (or lift if you already have them on).
App Store Purchase Restrictions
If you have a secondary device that you put restrictions on regarding the game they can download from the App Store or items they can purchase from iTunes, you can turn these restrictions off.
Apps and Feature Restrictions
You can also limit the features and apps your linked devices can access. If you had set restrictions for built-in features and apps on the iPad, you could disable them.
Explicit Content Restrictions
Just like app restrictions, Apple also allows you to limit the content the user can see on your iPad. You can set up restrictions to prevent explicit content from being played on the iPad.
Web Content Restrictions
As you might have guessed, web content restrictions restrict users from accessing unapproved or specific websites.
Siri Restrictions
Apple allows you to prevent users from using Siri to access unapproved web content or display explicit language in the suggested results.
Game Center Restrictions
Apple also allows you to put restrictions in Game Center to prevent users from downloading games with specific ratings. You can enable or disable these restrictions by going to "Content & Privacy Restrictions".
Privacy Restrictions
You can also modify the privacy settings that some apps can access, like the ability to access the microphone, photos, calendars, contacts, and location.
Other Settings Restrictions
Apart from all the privacy settings and restrictions listed above, iOS also allows you to restrict other settings like changes to the account, passcode, sounds, mobile data, background app activities, and TV provider. You can set some or all of them to "Allow" if you don't want to restrict anything.
Apps Access Restrictions
Apple allows you to restrict or limit apps from accessing different iOS features and apps like media, files, health data, camera and photos, speech recognition, microphone, local network, Bluetooth, calendars, contacts, etc. To turn off these restrictions, here's what you need to do.
Go to Settings on your iPad.
Go to "Privacy".
You'll see labels of everything you can restrict for different apps on the iPad. Tap a category to see the apps that have access to it.
You'll see a list of apps with access to a specific setting. You can switch off restrictions for any app by toggling the switch next to the app.
Summary
While putting restrictions on different settings and apps can be helpful in some cases, sometimes your kids can outgrow those restrictions, or sometimes you just want them out of the way. Whatever the reason, you now know how to turn them off. And if you don't want to turn them off completely, you can just enable the restrictions you want to keep in place and disable others.