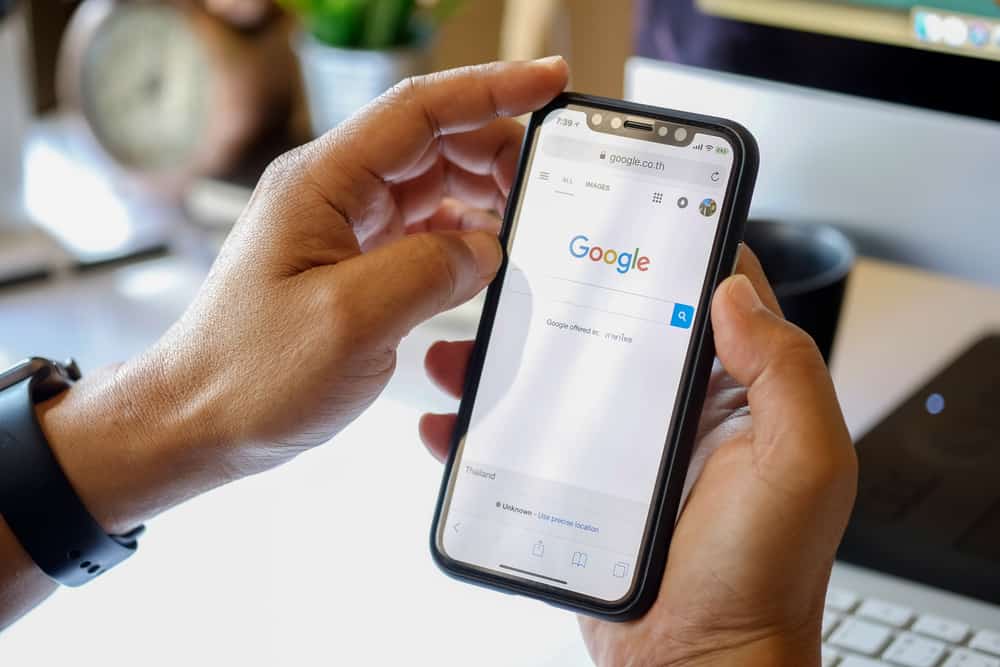 Are you trying to access an explicit website, and your Safari is not cooperating? Well, in that scenario, toggling your SafeSearch Off should do the trick for you.
If you are using the Safari Browser, turning Off the SafeSearch on your iPhone will require you to tweak your iPhone settings. However, when you are using some other Web Browser, you may have to toggle the search filter inside the browser application.
Now that all is said, if you are tired of google not showing you all the results, following this guide will change that. So here is how you can turn off the SafeSearch on your iPhone.
Method #1: Turning Off SafeSearch on Safari
As Safari is the default browser for IOS, most of its configuration can be accessed from the Phone settings. However, finding the SafeSearch option on your iPhone can be really tricky as it is not present inside the Safari Settings.
If you want to access the SafeSearch Option on your Safari, follow these simple steps:
Go to your iPhone Settings.
Navigate to Screen Time > Content & Privacy Restriction.
Once you Toggle On the Content & Privacy Restrictions, simply tap on Content Restrictions.
Inside Content Restriction, scroll down until you see Web Content.

Now that you are in the Web Content tab make sure that you select Unrestricted Access, and your SafeSearch will be off. However, In the events where Safari is not your go-to browser, this method isn't for you.
Method #2: Turning Off SafeSearch on Non-Safari Browsers
If you are an iPhone user that isn't very keen on using Safari as their go-to browser to surf the internet, we got you covered. For the sake of this guide, we will be using Google's Chrome Browser as it is one of the most popular alternatives to Safari out there. So, to turn Off the SafeSearch on your Chrome:
Open the Chrome App.
Press the three dots on the bottom right side of your screen.
Inside the settings, Tap on Sync and Google Services.
Once you are inside, look for the Safe Browsing option. Make sure that you turn it off, and you will be done with turning off your SafeSearch. However, if you find it difficult to follow this method, you can simply go onto your Chrome and turn on the explicit search from the search bar.
The SafeSearch filter's a lot of violent and graphical content for its users. If you are sensitive to such material, it may be a bad idea to turn it on.
To turn on explicit search from your search bar, type google.com/safesearch. Once you press enter, Chrome will take you to the Explicit Search Filter. Turn the Filter Off, and your SafeSearch will toggle Off as well.
Summary
Although SafeSearch is intended to improve your browsing experience, it can end up hiding a lot of relevant searches from you. However, you don't need to worry about the accuracy of your search results anymore, as turning off your SafeSearch would do the trick.
To sum it all up, we hope this guide walked you through all the necessary steps you need to access the internet without any restrictions.
Frequently Asked Questions
Why can't I turn off SafeSearch?
You can't probably turn off the SafeSearch on your Phone due to your connected network. If you are using a public network in a library or school, there is a very high chance that the network owner restricts the websites you are trying to access.
How do I turn SafeSearch off on my Macbook?
If you want to turn off the SafeSearch on your Mac, you need to go to your browser. Inside your browser, press the settings option on the bottom right side. Once the setting dropbox opens, select search settings and untick the SafeSearch checkbox.
How do I turn Google SafeSearch off?
If you use a Google browser to surf the internet, you can turn off the Google SafeSearch from the browser settings. To do so, go to your Google profile and press on settings. Inside settings, go to your Search Bar and type in Safe Browsing. Now toggle off the Safe Browsing, and you will be able to surf the internet without SafeSearch on.