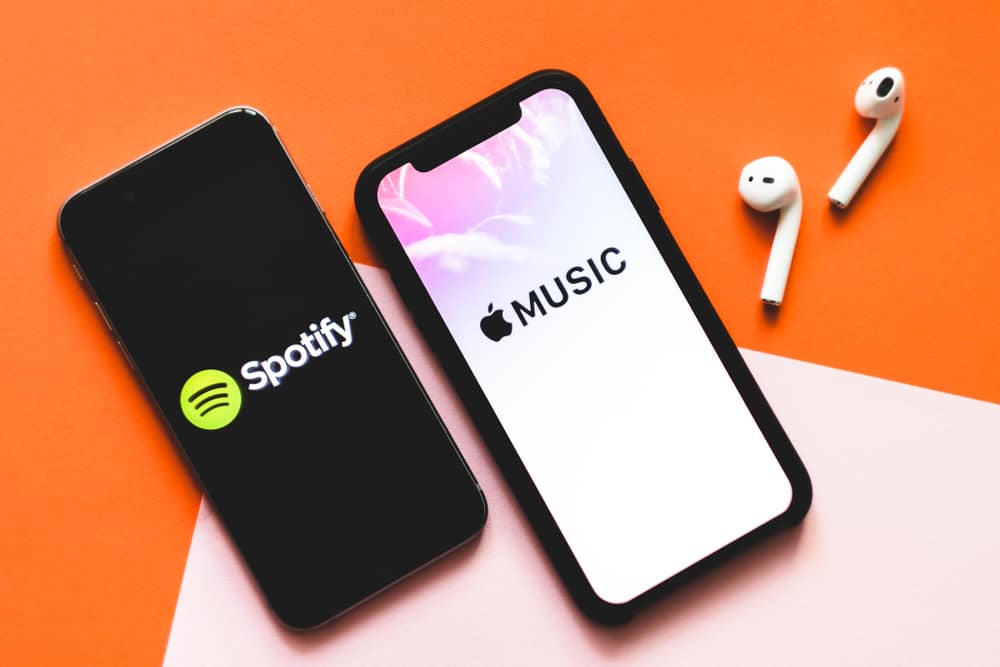 iPhones are famous for being exceptionally easy to use. However, the same can't be said about iPhone's in-built music app, which can often feel quite complicated, especially when you want to shuffle music. Therefore, it becomes hard to enjoy the shuffle feature, which allows you to listen to your music randomly. 
But despite the shuffle mode getting hidden away after being switched on, you'll be glad to know you can still turn it off even though it's no longer visible next to the Play button. All you need to do is to follow a few simple steps, and these are: 
1) Launch the Apple Music app. 
2) Click on the "Player" bar. 
3) Go to the "repeat and shuffle" option.
4) Click on the "shuffle" button. 
But if you want further elaboration on the steps to follow to disable shuffle on your iPhone, look no further. Read on as we take a look at everything you need to know about how you can switch off shuffle mode. 
In addition, this article will take a look at some of the frequently asked questions relating to the shuffle mode on your iPhone. Let's get started. 
Steps To Follow When Disabling Shuffle on iPhone
When looking to disable Shuffle mode on your iPhone, here are the steps you should follow. 
Launch the Apple Music app. 
Click the "Player" bar appearing on your screen's bottom section to see the song which is currently playing. Doing this will allow you to see every action button on this primary music player, for instance, forward, backward, pause, play, and album cover, to name a few. 
Scroll upwards to see the extra buttons, "Repeat" and "Shuffle". 
Tap on the "Shuffle" button to switch off the shuffle mode. 
Summary 
Listening to music in a randomized order certainly does have its perks. However, it does interfere with you listening to music from a particular album or artist when the time comes you want to enjoy only a specific type of content. You need to switch off your iPhone's shuffle mode in such scenarios. 
If you had no clue where to start doing this due to the somewhat complicated nature of the steps to follow, this no longer should be the case after reading this comprehensive guide. With these insights in your head, you can now seamlessly disable the shuffle mode without breaking a sweat. 
Frequently Asked Questions 
What is the Shuffle symbol?
The updated Shuffle Play button resembles a triangle "play" symbol and has a smaller "shuffle" image inset that comprises conventional crisscrossing arrows. This button can be seen both by premium and free users. 
Is Shuffle really random?
After pressing the shuffle button, all the songs on your playlist have a uniform likelihood of being visible. Nonetheless, some users often complain that the Shuffle isn't sometimes random enough and continues playing song clusters by the one artist despite the Shuffle being on.  
Why can't you switch off Shuffle on your iPhone?  
In some cases, the Shuffle on doesn't work on your iPhone. This may happen because your iPhone's configuration settings are such that Shuffle remains enabled. This can also be caused because you aren't using the latest version of the Music app on your iPhone. And when this happens, you may not be able to disable Shuffle. 
How can you make songs play in order on your iPhone?
You can follow different techniques so that the songs on your iPhone can play in their arranged sequence. One way of doing this is to create and manage the playlists of songs using the Playlist application. Alternatively, using the Songs application is another option that can get songs playing in order on your iPhone. 
How to switch off Shuffle on Spotify on your iPhone?
If you're streaming music on your iPhone using the Spotify app, you can switch on and off the shuffle mode. The Shuffle button on Spotify is easily distinguishable as it appears like two intertwined arrows. When the shuffle mode is one, it will have a green button right under it. 
But if you want to disable shuffle mode on the Spotify app when using your iPhone, here are the steps to follow: 
1) Open the "Spotify" app on your iPhone.  
2) Choose an album, song, or playlist to listen to. 
3) Tap on the bottom bar to open the "Now Playing" song screen. 
4) Click on the green "Shuffle" arrow icon until it turns grey. 
Once you've done that, you can now listen to music according to the order you wish using the Spotify app. 
How can you set your Apple Music App to shuffle automatically?
If you wish the Apple Music app to shuffle music automatically, follow these steps below: 
1) Launch the Apple Music app on your iPhone.  
2) Click on the three lines on your iPhone's screen top left corner. 
3) Go to "Shuffle Songs" and click "Auto-Play". 
4) Switch on "Shuffle Songs" under "Auto-Play", and after that, switch off "Repeat". 
Should you want to shuffle songs later on your iPhone's music player manually, press the remote button and drag your fingers through the tracklist.