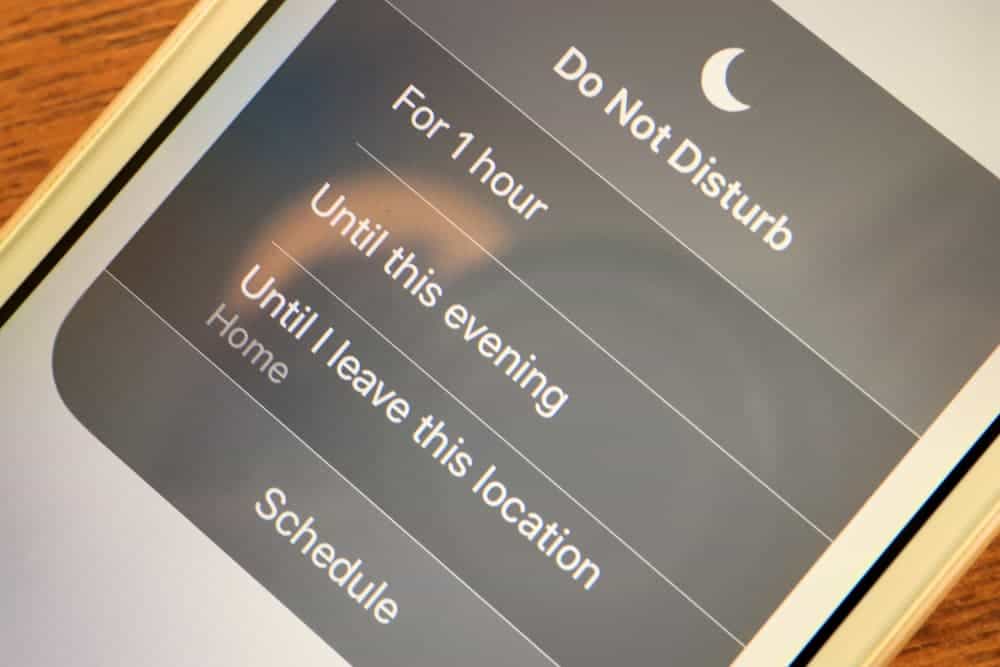 The iPhone sleep mode is a function that causes your device to dim its screen light display, lower its volume, and other related functions while it's in use. Also, it's a feature to save the power life of your battery. Even though it's to a good end, the feature can start to piss you off when you can't use your phone because the display light isn't bright, it's locked, or in a state close to total inactivity.
Often, your phone's Sleep mode, Auto-Lock, and Auto-Brightness features have the same functional effect. This, as mentioned earlier, is to make your battery last longer. In addition, this helps to curtail the rate at which these light rays strike your eyes.
For the auto-brightness, your phone's screen automatically lightens up in broad daylight or according to the screen's sensitivity to surrounding light from any other sources. Likewise, in a dark place, you see the light go down gradually to a considerable level for you to use.
The truth is you might find this function super cool initially, but with time, it can become so frustrating. The frustration doesn't come from the fact that it isn't serving its purpose. Instead, it's evident when the function is active at odd times when you direly need your phone.
In the subsequent paragraphed steps, you'll see how to turn the sleep mode off to allow your screen to be on for an extended time.
Turning Your iPhone's Sleep Mode Off
If your iPhone's sleep mode is still active, your brightness doesn't only go dim at one piece. More to this, your screen locks itself automatically for 30 seconds. However, this sudden lock might not affect some running apps, e.g., your Netflix. However, it's sure to interrupt others. For example, if you're surfing some web content or reading random files, you're most likely going to experience a halt.
What you can do to avoid this is to tap on your screen to keep it awake frequently. You might even have done this for so long that it now becomes a reflex. However, this will only delay the sleep mode for a few minutes until you'll need to tap again to awaken.
If you don't want to take the position of a guard who is constantly looking out to prevent your phone from going off, here is what you should do to deactivate the feature entirely. There are different ways to go about it.
Method #1: Turn Off Sleep Mode on iOS 14
The iOS 14 has some modifications to the former iPhone Operating Systems feature. To customize its sleep mode, here are the steps you should follow:
On your iPhone, Open the "Apple's Health App."
Under the listed options, click on "Sleep."
While on the Sleep interface, locate and click "Options."
Next to "Sleep mode" is a toggle. Turn it off.
Once you toggle off the Sleep Mode option, you've successfully disabled this feature.
Method #2: Turn Off Sleep Mode From Control Center
Another faster way to do this is to use the control center route. To do this:
Open your "Settings."
Go to "Control Center"
If you don't have the Sleep Mode as one of your controls, you can include it here.
You can quickly turn it on or off after adding it as one of your control center icons.
Method #3: Turning Auto-Lock Off
Here's how you can turn the auto-locking feature off:
Launch "Setting" on iPhone.
Tap the "Display and Brightness" option.
Click on "Auto-Lock"
You can now set the feature to a suitable time length to prevent your phone from going to sleep frequently.
On the other hand, you might find the "Auto-lock" option grayed out and unable to be modified. This is because, at low power, the auto-lock option is automatically locked for 30 seconds.
Method #4: Turning Auto-Brightness Off
Here's how you can turn the auto-brightness feature off:
On your iPhone apps icon, swipe to locate the "Settings" app to launch it.
Click on "Accessibility."
You'll see an array of options afterward; click on "Display & Text Size."
Locate the "Auto-Brightness" by scrolling downwards to the bottom of the page.
Turn "Auto-Brightness" off.
Auto-Brightness and Auto-Lock features are substitute ways to set the Sleep mode to lengthen your battery's life, especially if you own an old iOS.
In Conclusion
With the above methods, you should now know different ways to go about turning off your sleep mode if it hinders your productivity. The steps are pretty easy to follow. Next time your screen goes off continually and locks itself, you can opt for the disable Sleep mode option.
Frequently Asked Questions
What is the iPhone "Sleep mode"?
Sleep mode is an inbuilt feature of your iPhone or iPad that causes your devices to wind off into inactivity after some minutes (as you've set it).
What happens when my iPhone is in Sleep mode?
When your iPhone is in sleep mode, its display light gradually dims. Also, the volume. Ultimately, it's followed by an on-screen lock.