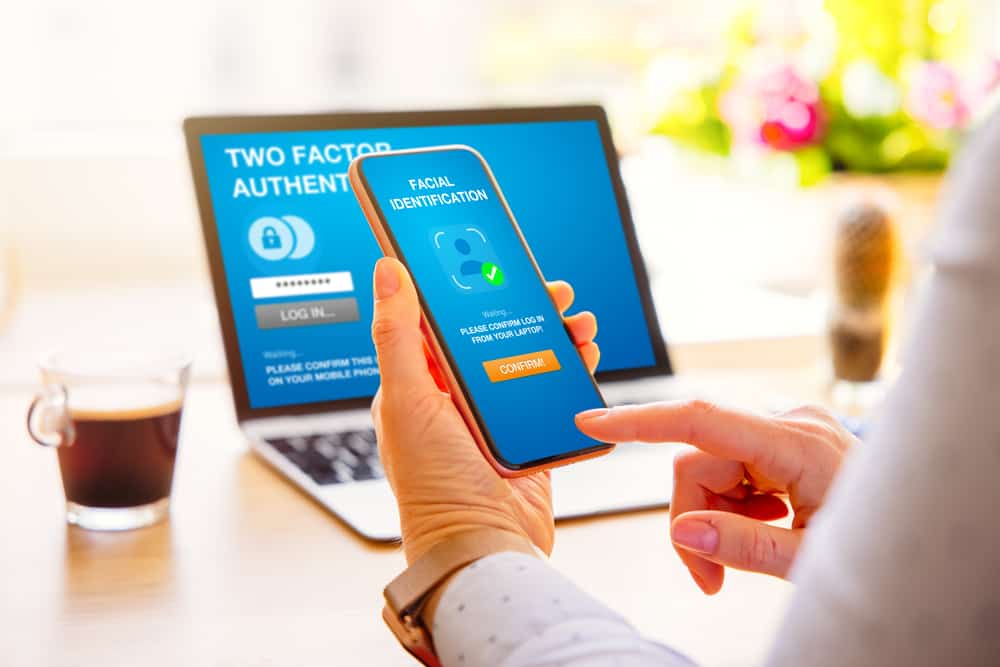 Two-step verification provides an additional layer of security to your iPhone so that only you may access your data, regardless of whether somebody knows your password. However, if not needed, the two-step verification can be disabled on your iPhone.
To turn off the two-step verification on your iPhone, log in to your iCloud account, go to Settings>Security, select the Edit option, and disable it.
Read our step-by-step guide if you face any issues with your Apple ID two-step authentication and need to turn off the option on your iPhone.
Reasons To Disable Two-Step Verification
The two-step verification on iPhone makes it difficult for a hacker to access your personal information. But you may not find this feature helpful sometimes for the following reasons.
The two-step authentication code is not working.
It takes longer to access the account.
Two-step verification is experiencing downtime.
Security is not infallible.
Turning Off Two-Step Verification on iPhone
Disabling two-step verification on an iPhone is not a complicated task. Our step-by-step process will ensure that you go through the process without getting into any kind of trouble.
If you are using a 2FA authentication feature and now you want to switch it to the conventional mode, here is the method to turn off two-step verification on iPhone.
Step #1: Log In to Your iCloud Account
In the first step, you will log in to your iCloud account and verify the Apple ID verification code. To do this:
First, open up a browser, go to iCloud.com, and sign in with your Apple ID and password.
Now, wait for the "Apple ID Sign In Requested" window to pop up on your iPhone screen.
Afterward, tap on "Allow" and tap on "Trust" when the "Trust this browser" box appears.
Finally, type in the Apple ID verification code shown on your iPhone to finish sign-in.

Step #2: Enter Settings
After signing in to your iCloud website, go to the "Settings" on the homepage.
Now, choose the "Manage Apple ID" option.

You can also tap onto the Apple ID account on your iPhone screen and go to iCloud Settings to visit the Manage page. Next, you will be directed to the appleid.apple.com website, where you log in using your credentials and confirm the Apple ID Verification code sent on your iPhone.
Step #3: Turn Off the Two-Step Verification Feature
In the last step, you can turn off two-factor authentication in the following way.
First, select the "Security" option and click on the "Edit" button.
Find the "Turn Off Two-Factor Authentication" and confirm.
Now, answer all the Security Questions correctly.
Confirm your Birthday, enter an alternative email, and click "Continue".
After completing all the above steps, the Two-Step Authentication for Apple ID on your iPhone will be turned off successfully.
How To Verify Apple ID on a New iPhone
You need to verify your account using a six-digit code and password whenever you sign in with your Apple ID on a new iPhone.
If you are someone who has lost an iPhone or it is broken, you can get the verification code on your trusted phone number. To do this:
Tap on "Didn't get a verification code" on the sign-in screen.
Next, choose to have the verification code sent on your phone number.
Receive the phone call or text from Apple and paste it into the iPhone sign-in screen.

If your device is online, you can get the code by going to iPhone "Settings" > "Password & security" > "Get Verification code".
Another way to get the verification code on your new iPhone is to start the account recovery process.
Summary
In this guide about turning off the two-step verification iPhone, we shared why you might want to disable the authentication feature and explored the method of successfully doing this task. We've also discussed ways to verify your Apple ID if you have lost or broken your iPhone.
Hopefully, now you are all set, and you can log in to your Apple account without going through the two-factor authentication process.