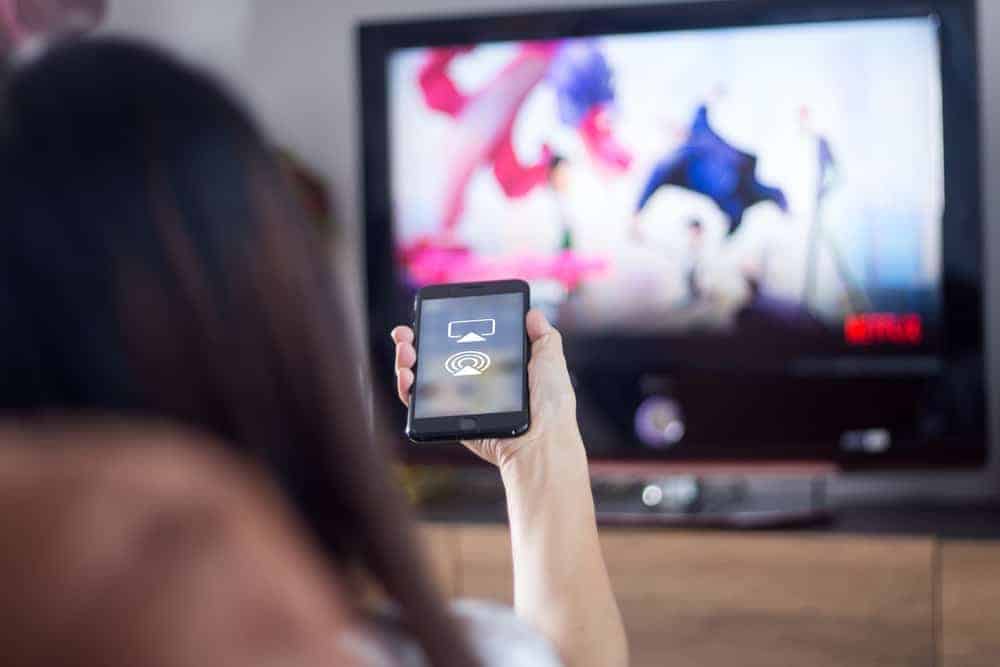 There are times you want to view your iPhone activities on a larger screen like your Vizio TV, and this is not impossible. Airplay is one feature that makes it possible to connect your iOS to your Vizio TV.
Locating and turning on your Airplay on your Vizio TV is not complicated. This article will tell you the steps involved in turning on your Airplay and what to do if you come across some problems with turning it on.
How To Turn On and Off Your Airplay on Vizio TV
Your Airplay is usually on by default, but if you turn it off by accident or do not find it on, you can locate and turn it on by taking the steps below.
On your remote button, locate the Smart Cast button and press it.
Navigate to the side till you see Extras, then click on it with the Ok button.
Navigate down and locate Apple airplay; click Enter or Ok.
Then click on Airplay Settings, and select Airplay.
You can turn on and off your Airplay here.
Even though turning your Airplay on and off is a straightforward process, if you regularly use your Airplay, you do not have to turn it off, as leaving it on has no effect.
What To Do if You Can't Locate Airplay on Your TV
If you follow the steps stated above and you still do not see your Airplay, it might be because your firmware is outdated. Upgrade your firmware, and afterward, follow the steps above to locate and turn your Airplay on and off.
To update your Vizio TV, do the following;
On your Vizio TV remote, click on the V button.
In the resulting menu, choose System.
Then choose Check for updates; the search for updates will begin.
After a few minutes, you should be notified if an update is available.
If the update is available, confirm that you want to install it.
Wait till the process is complete.
How to Connect Your iPhone Using Airplay
Since the primary purpose of Airplay is to stream your iPhone activities, you can do that by following the step-by-step process outlined below.
Turn on your Airplay on your Vizio TV.
Connect your Vizio TV and iPhone to the same Wifi network.
Navigate to the Control Center on your iPhone to locate the screen mirroring icon (two overlapping rectangles). Click on the Screen Mirroring icon.
Your iPhone will locate compatible devices, and because your TV and iPhone are connected to the same wifi network, it should locate your Vizio TV quickly. Click on the TV's name, and the connection will be established.
Once it shows that the connection has been made, you can start streaming your videos, apps, audios, and other activities.
Conclusion
Putting on and off your Airplay should not be an issue if your TV is updated, and connecting to your iPhone should also be easy if you follow the steps diligently. If you cannot connect your TV and iPhone, ensure that they are connected to the same wifi network and try again.
Frequently Asked Questions
What can I do if My Vizio TV Airplay is not working?
1) Make sure your app is updated.
2) Ensure that the airplay function is enabled.
3) Turn off your Airplay and turn it back on.
Can I use Airplay to Mirror my Android Phone?
No, the Airplay feature was made for iOS and macOS devices. You can not use the Airplay feature for other devices, including Android.
What can I do if my iPhone does not connect to my Vizio TV?
If both devices are working perfectly well and connected to the same wifi network, upgrade both devices. Ensure that your iOS device software is iOS 12.4 or newer. And ensure your TV is also updated.
How Do I Enable Airplay Code?
Airplay code is a feature that prevents users from connecting to your TV AIrplay without the code. The code will be shown on the TV, and the users will input it into their devices. If it is not set as a default setting, you can enable it in your settings.
1) Go to Settings > Airplay.
2) Navigate to the Onscreen code, and turn it On.
3) Then turn the password off.