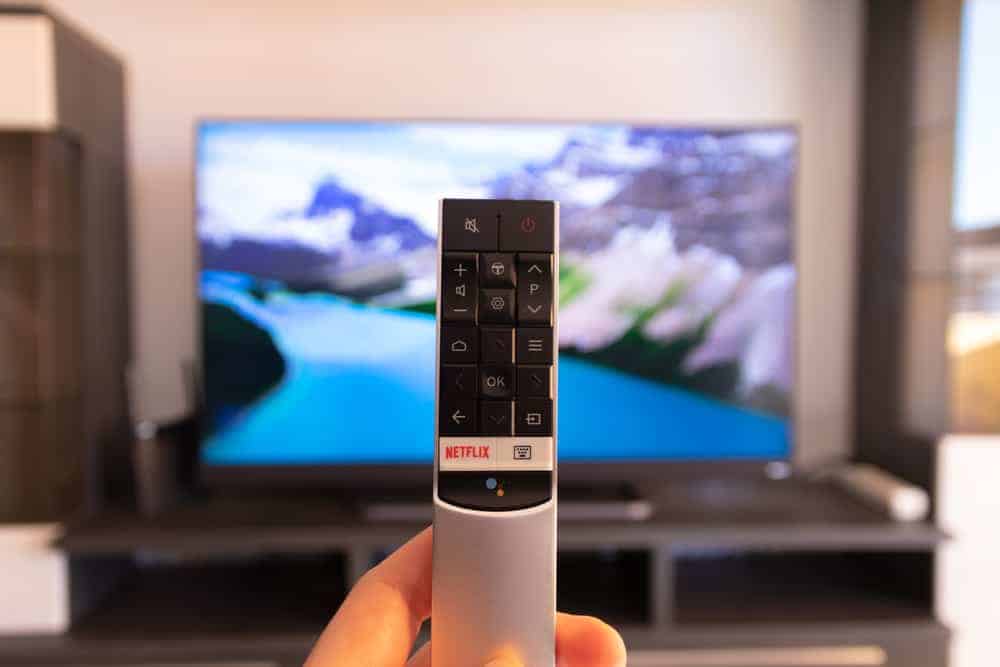 With modern technology, you can connect any device to your television in a matter of seconds using Bluetooth. You can connect headphones, mobiles, and even AirPods. Not only that, but you can display your media on your TV's screen if you connect your phone.
The process isn't any more difficult for Hisense Smart TVs!
We'll show you how to set up Bluetooth on your television. In addition, if you have any issues, we will offer you some common solutions.
How to Set Up Bluetooth on a Hisense Smart TV
Before we start, it's worth noting that all Hisense TV models don't support Bluetooth. This is frequently the case with older versions.
That being said, check to see if your TV accepts Bluetooth connections before turning it on.
If you wish to double-check, go to Hisense's official website. There, look for your device's model. Once you've found the model, click on it to view it. A page will load with all the details regarding your model's features.
Keep an eye out for the connectivity section under the specifications tab. This section will inform you whether or not your TV supports Bluetooth connections.
If you're sure that your TV supports it, follow these steps to enable Bluetooth:
Hold down the "Menu" button.
On the upper right, click the gear symbol. This will open the "Settings" page.
Select "Network." Instead, you may need to select "Remotes & Accessories" in some models.
Choose "Bluetooth."
Click on "Equipment Management" to look for Bluetooth devices.
Ensure that the hardware you want to connect to is in pairing mode.
The item will display on the screen's list after a few seconds. Choose the device with which you want to link.
The devices will pair and connect within a few seconds. You will receive a notification indicating that the device has been linked.
How to Connect Your Hisense TV to an iPhone
Hisense TVs use Android as their software. Connecting Android-enabled phones and devices is a breeze. When it comes to iOS, though, it may be more difficult.
Fortunately, there are a few options for connecting your iPhone to your Hisense TV. However, they require a few extra steps than Android phones.
Using an HDMI Cable
Purchase an HDMI-to-Lightning cable. This cable allows you to relay what's on your phone's screen to your TV.
Insert the lightning end in your phone and the HDMI end to an empty slot on your TV.
Turn on the television.
On your remote, press the "Input" button. This will bring up a menu with all of the available input sources.
To switch the input source, pick the "HDMI" input and press the "Enter."
Using a Mirroring App
You can use a third-party app if you don't want to use HDMI. Screen mirroring apps allow you to transfer content from your phone wirelessly.
ApowerMirror is a helpful application that you may use for that purpose. The app is secure, and you won't have to worry about your data being shared in an open network. So if you plan to use that app, you have nothing to worry about.
To learn how to connect your devices, follow the instructions below:
Install the application.
Link both devices to the same internet network.
On your iPhone and TV, open the app.
A pin will show on the television.
An "asterisk" icon can be found in the top right corner. Click on it, then enter the pin.
To initiate screen sharing, tap "Start Mirroring."
To access your control center, swipe up on your home screen. Then choose "Screen Mirroring."
Finally, wait for your TV name to show. After that, tap "Start Broadcasting."
Common Hisense TV Bluetooth Issues Fixes
Unfortunately, like any other device, you might face some problems. Sometimes, many things can cause interference with your Bluetooth.
One thing that's known to mess with the Bluetooth connection is your Wi-Fi. Most wireless devices share the same frequency, which causes interference. Wireless headphones and security cameras, for example, might cause interference.
In any case, there are a couple of things you can do to ensure that your Bluetooth connection works well.
Unplug and Reset Your TV
Unplugging and resetting the television is one solution. For a minute, unplug your TV's power supply from the outlet. Rest your TV once the cable has been removed.
For 10 seconds, press and hold the TV's power button. Additionally, restart the device you're attempting to link to the TV. After that, reconnect your TV and switch on your device.
Remove Your Bluetooth Device
Another good way is to disconnect your Bluetooth device from your Hisense TV and pair it again.
Go to the device in the menu and select "Forget Device."
After you've disconnected the device, check the software versions of both your devices.
If it's outdated, make sure to update to the most recent software version.
Pair the device again. Be sure you're not more than 30 feet away from the TV.
Wrapping Up
It's simple to turn on the Bluetooth on a Hisense smart TV and link with any device you wish, especially if it's an Android device. However, if you have an iOS device, it's a bit more difficult.
If you face any issues, try to unplug and reset your TV. Then, you can connect to whichever device you like with ease.