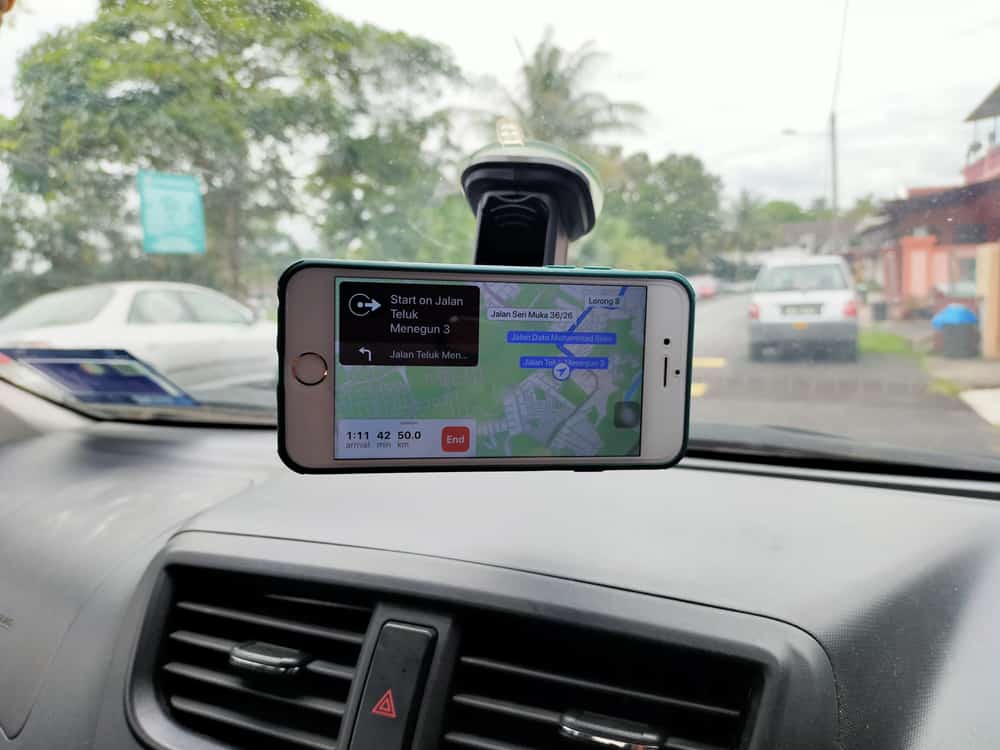 The Global Positioning System (GPS) is a sensor that allows your phone to detect its geographical position. You can use it to see where you are on the map, get directions to various locations, and find places of interest. Moreover, it is convenient and straightforward to use on Android.
You can turn on GPS on your Android phone by navigating to the "Location" option in the notification panel or enabling "Location Services" in your phone settings.
The GPS feature depletes the battery life of your phone. Therefore, most Android phones allow you to switch on and off this feature when needed to save battery. So, we have compiled simple step-by-step instructions to show you how to turn on GPS on your Android device.
Things To Consider Before Enabling GPS
Using your phone's location services makes things easier and saves your time. So, if you are thinking of turning on the GPS on your Android phone, there are a few things you should think about first.
Ensure you are not running critically low on battery.
Google saves and stores your location history; if this is a concern for you, go to Google Maps settings and uncheck "Location History."
Check to see if your WiFi or mobile data is turned on.
Ensure you have the latest version of Google Play Services installed on your device.
Turning On GPS on Android
GPS has a significant impact on our lives. It is now available on every smartphone. So whether you are trying to find your route somewhere or looking for a restaurant to hang out with your friends or family, GPS is always helpful.
However, if you have difficulties enabling it, we will show you the two most straightforward methods for enabling GPS on Android.
Method #1: Using Notification Center
You can quickly turn on GPS without opening any app on your Android phone using the notification center or quick settings in the following way.
Swipe downwards on the home screen from the top to navigate to the notification center.
Now tap on the "Location" icon.
Your GPS is now active.
If you cannot find the "Location" icon, tap on the "Edit" or "Settings" icon. Now drag the Location icon into the "Quick Settings" in the notification center.
Method #2: Using the Settings App
Another common way to enable GPS is using the default Settings application of your Android phone. To do so:
Open "Settings."

Search for "Location" in "Search Settings."
Tap "Location Services."
Toggle the "Location Access" switch to "On."

How To Get More Accurate Location on Android?
It isn't very pleasant when you cannot find your current location on the phone. Therefore, you desire a more accurate pinpoint. It is, however, possible with Google's Location Accuracy feature. To enable it, try the following steps:
First, scroll down from the top for the notification center.
Next, tap and hold on to the "Location" icon.
Location settings will pop up; tap on "Google Location Accuracy."
Finally, turn on "Improve Location Accuracy."
Turning On Emergency Location Service
In an emergency, it is critical to be able to send your location to someone fast and easily. Therefore, we have put together these simple instructions for enabling Emergency Location Service on an Android phone.
Scroll down your notification center.
Now tap and hold on to the "Location" icon to open the settings.
Next, tap on "Emergency Location Service."

Finally, toggle the "Send ELS Location" switch to "On."
When you dial 911 with a compatible device, ELS immediately provides your location data to emergency responders. However, the accuracy varies by region and area, and your phone may not always be able to find you.
Controlling Apps To Use Your Android Location?
Android allows you to manage location sharing for each app, from keeping location data private to allowing the app to continually use your phone's location. To do this:
Open Settings > Location.
Next, select "App Permission."
Select any app from the list of apps.
Now select "Allow Only While Using the App" or "Deny" accordingly.
Summary
In this guide about turning on GPS on Android, we have discussed things to consider before enabling location services and described two different ways to activate GPS. We have also provided you with how to get a more accurate location on Android and turn on the Emergency location service.
Hopefully, you can now quickly turn on GPS and find new exciting places to visit or use it to book a taxi on Uber.
Frequently Asked Questions
How can you share your location on Android?
To share your location using Android, download and open the Google Maps app. Tap on your Google account picture icon at the window's top-left with the search bar. Now select "Location Sharing" and then tap on "Share Location."