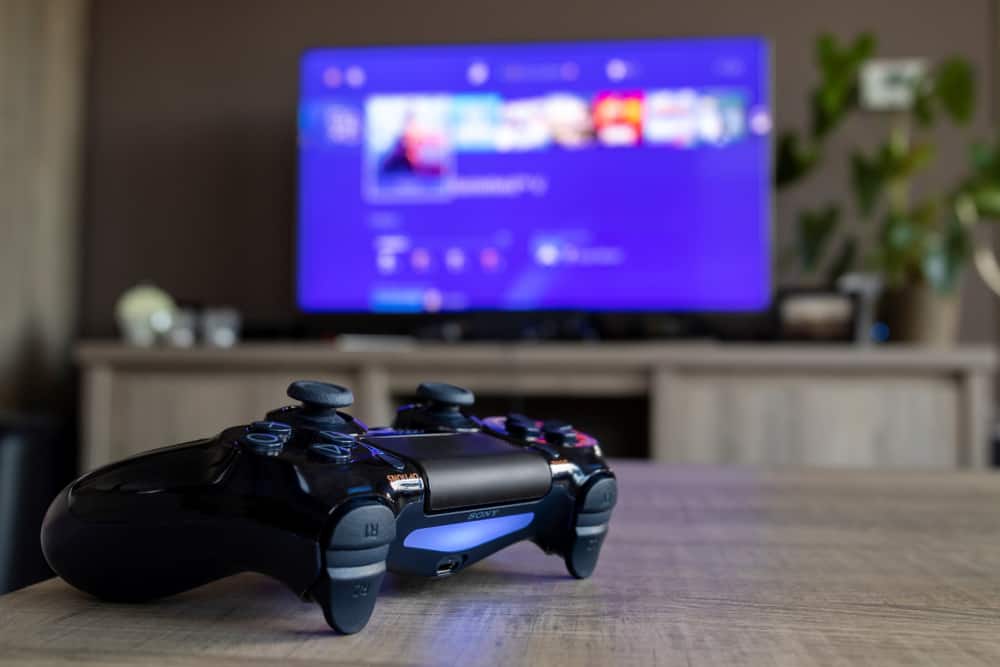 If you're playing a multiplayer game with your friends, you know how important it is to talk to them and strategize to win the battle or cross the level. And since a PS4 controller doesn't have a built-in mic, you will have to use headphones (that will also provide an immersive gameplay experience). So how do you turn on the mic on PS4?
If you have wired headphones, you have to insert the mic in your headphones; go to "Audio Devices" in Settings and choose "Headset Connected to Controller" in the "Output Device".
For wireless headphones, choose "Bluetooth Devices" in Settings. Once you see your headphones in the list of Bluetooth devices, choose them and let them connect. Your mic will be automatically on by default unless you mute it. 
If you're unsure how to turn on the mic on PS4, read on as we explain all the steps.
Before Getting Started
Before you change any settings, make sure that your headphones are correctly connected to your controller. Ensure you're using the right connector or the wireless receiver is connected correctly.
If your mic still doesn't work, make sure you disconnect and reconnect it.
Finally, ensure you didn't accidentally switch on the mute function on your headset. Usually, this is present somewhere around the ear cup or on the controls on your headset's cable.
How To Turn On the Microphone on PS4
The mic on your PS4 is automatically switched on whenever you connect it. So all you need to do to turn on the mic is connect your headset. How you connect a wired headset is slightly different from how you connect a wireless one. Let's discuss both.
How To Connect a Wired Headphone
Switch on your PS4 and use your controller to go to the Settings. Then, here's what you need to do.
In Settings, choose "Devices".
You'll see a list of devices you can connect to the PS4. Choose "Audio Devices".
Connect your headphones to your controller.
Go to "Output Device"> "Headset Connected to Controller".
Return to "Audio Devices" and choose "Adjust Microphone Level". Here, adjust the transmission level of the microphone using the given slider. Remember that you'll get this option when you're at a party.
The "Audio Devices" page has two more settings: "Output to Headphones" and "Sidetone Volume".
The former lets you choose whether you want to hear the chat and the game audio in the headset or just the chat. Meanwhile, the latter helps you adjust how loudly you can hear yourself, but you can only control this setting if your headset supports it.
How To Connect a Wireless Headphone
To use your wireless headphone mic with your PS4, you will need to connect the headset to your console. To do so, here's what you need to do.
Charge your headphones using the PS4's USB or the USB cable that came with the headset.
Plug the USB adapter of the headset into your PS4's USB port.
Switch on your headset and put it in pairing mode. You'll see a flashing blue light on your headset.
Pick up your controller and go to Settings > "Devices"> "Bluetooth Devices".
Make sure your headphones are still in pairing mode. Wait as your console searches for Bluetooth devices.
You'll see your headphones on the list of available Bluetooth devices. Choose them and wait for the two devices to connect.
Sometimes, you might be asked to register your headphones to set up the connection. Fill out the necessary details, and you'll then be able to use the mic.
If you're having trouble using the mic with your PS4, you might have an incompatible or malfunctioning headset. You can check that by connecting the headset to another console or PC to see if the problem persists. You'll probably need to invest in a new headset if it does.
Summary
Your PS4 mic turns on by default as soon as you connect your headset to your console. Whether you connect your headphones using a jack or wirelessly over Bluetooth, you shouldn't have a problem using the mic. Make sure you haven't muted yourself, and that's it – you're ready to play!