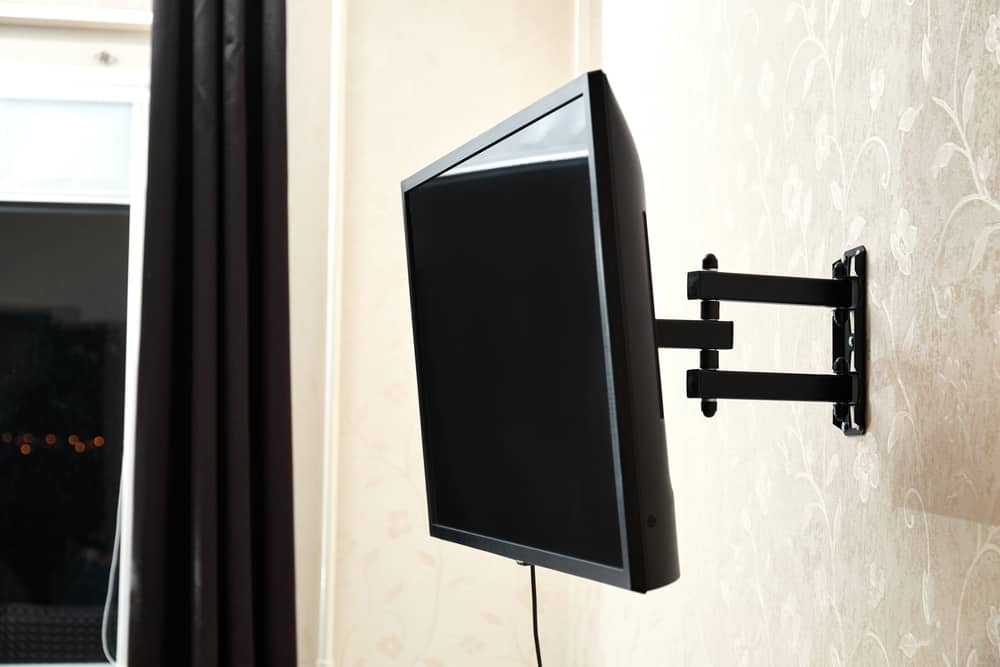 I'm sure there are moments when you want to turn on your television but can't find your remote. Many of us have searched under the table and stuck our hands into crevices of the couch in a bid to find remote controls. Sometimes, the remote control isn't even lost but has other problems. There are cases where the batteries have died, and it's too late to go out and buy one, or instances where the remote control breaks and is faulty.
When such an unforeseen and unfortunate occurrence happens, it is easy to feel defeated, but fear not, for there are ways you can go about turning on your TV without the use of your remote control. Your TV comes with a remote because it makes the use of your TV easier, and using the device, things like changing channels and adjusting TV preferences are done with little to no stress. But if the remote is not around or working, I want you to know that there are alternatives.
However, before we get into that, let's first discuss what a remote is and how it functions.
What Is a Remote?
Remote control is a gadget used to manage and maneuver a machine or apparatus via infrared or radio signals. Remote controls are a familiar item in almost every household, and their functions and benefits cannot be overstated. Having a remote means, you don't have to go to the TV if you wish to do anything. Such back and forth from the couch to the TV would be exhausting, to say the least; hence, a device was constructed to handle that difficulty.
Turning on a TV Without a Remote
Turning on your television without the help of a remote can be done in a couple of ways, some more obvious than others. Be sure to take note of the type or brand of Television you have to choose the proper method to implement. Below are five ways to turn on your TV without the use of your remote control.
Method #1: Using the Power Button
This is the most known and obvious method to put on your TV because all TVs come with a power button. Now, the position of the power button might differ depending on the brand of TV. A Toshiba TV will most likely have its power button on the front panel's left side, but an LG TV most likely has its power button on the back panel.
Some TVs have other keys as well beyond the power button. Many of these buttons are so small that many people don't even see them initially.
Below are the steps to take when you want to turn on your TV through the power button:
Go closer to your TV.
Check around the TV for where the power button for your TV is located.
When you find it, press on the power button.
Wait for the TV to turn on.
Method #2: Using the Controller Stick
This is a method more prevalent in newer televisions like the more recent versions of Samsung, Phillips, and Panasonic TVs. In such TVs, the control keys are shaped like a joystick, and beside it is a power toggle option put off or put on the TV. The controller serves as a way to instantly cut the power current getting into the TV in cases of a power surge or storm.
These are the steps you can take in using the controller stick:
Go online to see if your TV possesses an in-built controller switch or turn the TV upside down to see.
The stick may not be underneath the TV, but somewhere in the back panel or the sides. Check those too.
Be sure that the stick is enabled.
In the middle of the ON and OFF areas of the controller stick, there is a button. Press on it until your TV comes on.
Method #3: Using a Smartphone
Some TVs, such as Roku, have a Smart App that lets you connect to them through your smartphone. While it may be challenging to connect your smartphone to a TV that is already turned off, some Televisions like those manufactured by Roku have discoverability working even when they are turned off.
The steps go as follows:
Download and install the Roku Smart App.
Make sure to connect to your TV at least once before it was turned off.
Go to the search for your TV by choosing Discover TV.
Pick your television model from the list of devices that pop up and wait until the connection is complete.
When the connection is done, a Digital Remote option on your app will appear that allows your phone to become a makeshift remote control for your TV.
Tap on the digital power button to put on your TV.
Method #4: Using a Gaming Console
Virtually all gaming consoles have a unique function that allows you to connect to certain TVs like Hisense TV so that whenever you put on your console, your TV comes on as well. For this explanation, we will be focusing on Sony's PlayStation.
Listed below is the way you can go about it with:
Connect your PlayStation to your TV using an HDMI cable.
Go to HDMI Device Link on your PlayStation and enable it.
If you weren't able to enable it while the TV was turned on before it got turned off, connect your PlayStation to another device and do so.
Turn on your console. Your TV should follow suit.
Method #5: Plugging Out and In of the Power Source
This one is for TVs that are much older than the ones used today. It's pretty much self-explanatory as it involves taking away the power source of your TV and injecting it back. Old TVs were able to automatically turn on when you plugged them back on.
Go to the socket that your TV's wire is connected to.
Unplug it.
Plug it back into the socket.
Wait for your TV to automatically turn on.
Summary
In this article, we explained what a remote control is and how it functions and how you can still turn on your television in the case that it is not nearby or usable. We listed several methods that ranged from more complex ones, such as using your smartphone, to the simplistic ways like using the power button.
It's great that you were able to learn something new, but be sure to share it with your family and friends so that they too can also know more!
Frequently Asked Questions
Is there a smartphone app for my TV?
It depends on what kind of TV you have. Some companies have smartphone apps for interconnectivity among devices, so check to see if yours has one.
I have an Xbox. How do I connect to my TV?
The same steps as that of a PlayStation apply with the slight difference that you search for Power Mode and Startup on the TV & AV power options rather than HDMI Device Link.