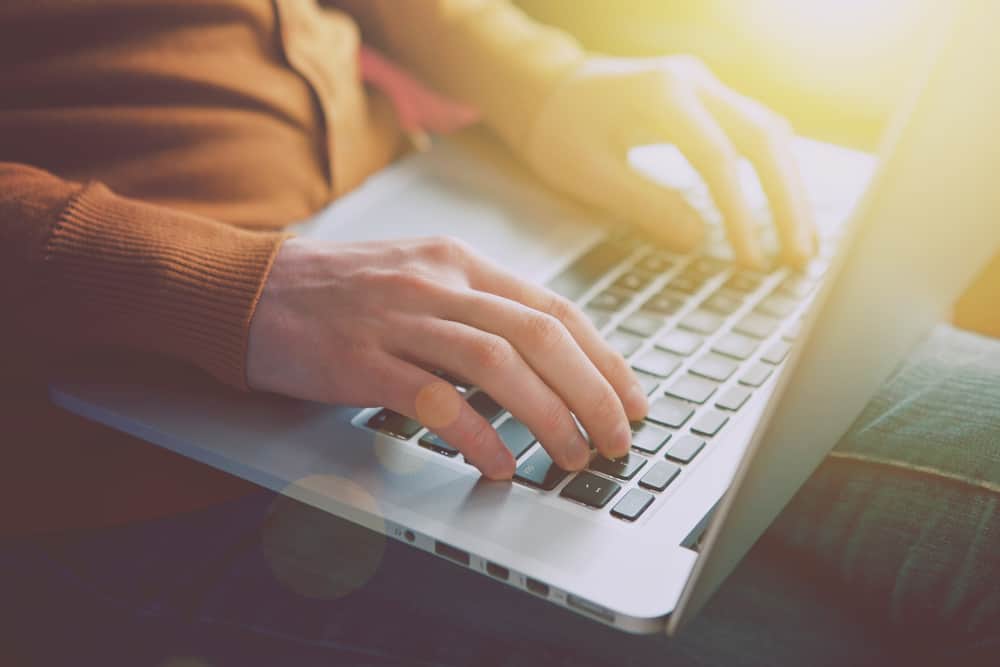 If you're reading this, there's a good chance you don't know how to turn on the Wi-Fi on your laptop. And that's okay; we're here to help. In this post, we'll show you how to enable Wi-Fi on your computer and give tips on getting the most out of your wireless connection. 
Turning your Wi-Fi on is no big deal. One thing you can do is look for the dedicated button. If you fail to find one, navigating to the "Network and Sharing Center" under the Control Panel will help. Whichever you might end up preferring, following the most appropriate approach is vital. That's precisely what we're here to uncover.
So whether you're at home or on the go, follow these simple steps, and you'll be up and running in no time!
How To Turn On Wi-Fi on a Laptop: Quick and Easy Steps
If you're connected to the internet at home, chances are you're using a wireless connection or Wi-Fi. Most laptops have Wi-Fi capabilities, and getting connected is a pretty straightforward process. Here's a quick rundown of how to turn on Wi-Fi on your laptop.
Pre-Requisites
Before you start worrying about activating Wi-Fi on your laptop and connecting it to the nearest wireless internet, there are a few things to take care of.
Built-in Wi-Fi or adapters: As already mentioned, most modern-day laptops come with built-in Wi-Fi, making it easy to connect to wireless networks. But if your laptop doesn't have Wi-Fi, there is always an efficient workaround. You can simply buy a USB Wi-Fi adapter that will plug into one of your laptop's USB ports.
Verifying the available Wi-Fi connections: Once you've got the set-up ready, ensure that your Wi-Fi router, or the one you want your laptop to connect to, is turned on and working correctly.
Method #1: Enabling Wi-Fi With the Dedicated Button
So, you've noticed a weird button on your laptop and are wondering what it is for? Well, that little cut-out likely has something to do with Wi-Fi. Yes, many laptops today come equipped with a switch for connecting wirelessly from within one's home or office space! 
Usually, the Wi-Fi switch is located on the laptop's front edge. Look for it and check if it is enabled. If your device has one, click on it, and you're good to go. 
Keyboard shortcuts are great for making quick adjustments to your laptop's settings without having a lot of screen space taken up by menus. The same can even serve the purpose of enabling/disabling Wi-Fi. Simply use the Fn key with all the keys from F1 to F12 and see which one works.
Method #2: Enabling Wi-Fi From the Notification Area
Can't find the button? Don't worry; there are other ways to get the job done. Here is how the Windows notification area can help.
Boot up your laptop and head over to the notification area.
Locate the Wi-Fi or wireless Internet icon and right-click on it.
Pick the option that talks about enabling or disabling the Wi-Fi device. 
If you fail to find such an option, search for "Open Network and Sharing Center".
Click the "Change Adapter Settings" button. 
Wait until you see a wireless network card icon.
Right-click on it and select the "Enable" option.
Check if the Airplane Mode is turned on if you're on a laptop that uses Windows 8+. Remember to turn it off so you can connect to a wireless network nearby.
Method #3: Using Windows Device Manager for Enabling Wi-Fi
Another brilliant way to enable Wi-Fi on your laptop is by employing the Device Manager menu. Here is how:
Access the Device Manager utility by right-clicking on the "My Computer" icon. 
From the list of options, pick the "Properties".
Tap the "Hardware" tab.
Locate the "Device Manager" button and click on it.
Alternatively, you can navigate the Windows Start menu and launch the Device Manager menu.
Once you're inside, search for the Wi-Fi adapter.
As soon as you find it, right-click the adapter name.
You'll see several options; go with "Enable", and you're done.
If you fail to find any Wi-Fi adapter, the existing network driver is corrupted, or your device doesn't even have one.
Wrapping Up
We hope this post has helped you turn on the Wi-Fi on your laptop. As you can understand, the process isn't as complicated as many consider it. But then again, knowing the proper approach is vital.