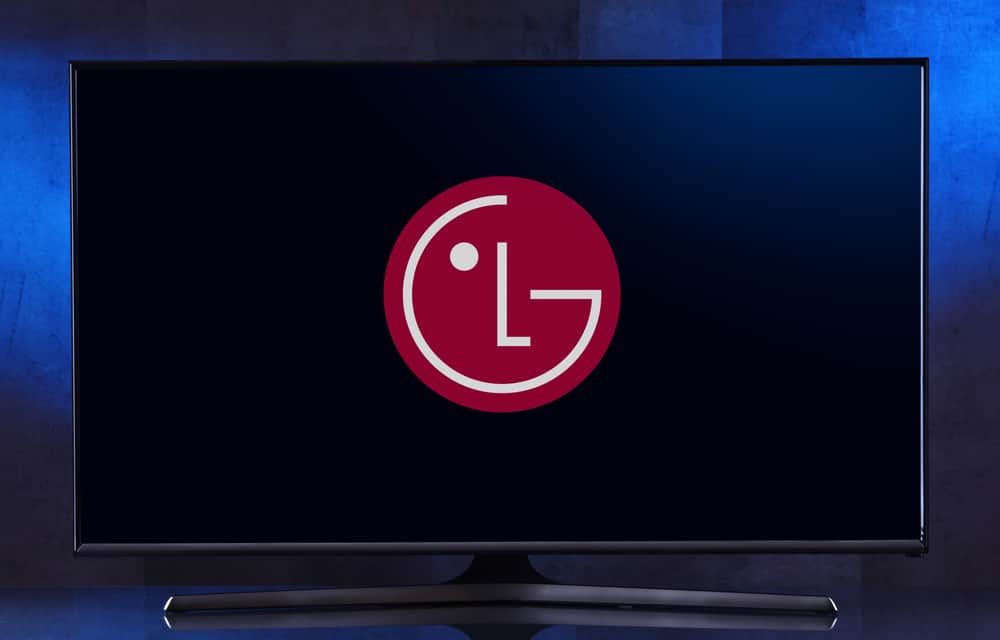 Are you one of those people who just got a new LG TV and can't wait to watch your favorite Netflix show on it? However, as soon as you turn Netflix on, a notification pops up notifying you that you are not connected to the Internet.
Well, no need to worry, as the problem is simple to resolve. All you need to do is turn on your WiFi and connect to a working network to access the Internet.
Turning WiFi on Your LG TV
Before turning on your WiFi, we need to make sure your TV has a WiFi module to begin with. You can check whether your TV has a WiFi card built-in by going through your TV specifications from LG's website.
However, If you have a Smart TV, ignore the above-mentioned step, as almost all Smart TVs have built-in WiFi Modules. Anyways returning back to the topic, here is how you can turn your LG TV WiFi on and get connected to the Internet:
Step #1: Accessing WiFi from your Home Menu
To access the Home Menu, Press the Home Menu button on your remote.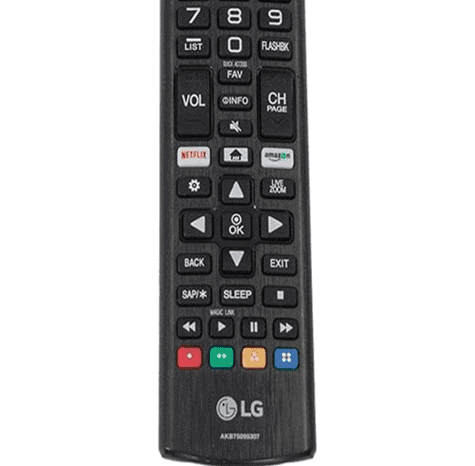 From the Home Menu, Navigate to Networks > WiFi Connections to turn on your WiFi. Once inside WiFi connections, you will be able to access all the available networks.
Step #2: Connecting to a Network
Now that you have turned on your WiFi, you need to connect to a network to access the Internet. Select your network connection from the list of available networks and enter the WiFi password.
Once the WiFi password has been entered, the TV will automatically connect to the Internet.
Compared to a standard WiFi connection, using an Ethernet cable will provide you with lower latency while also making the connection much faster and more reliable.
Troubleshooting your WiFi
If the mentioned method is not working for you, there are a few troubleshooting tips you can try to fix the issues you might be facing.
Changing your Location
Suppose LG gives you an error prompting that the WiFi is turned off. All you need to do is access your Location Settings and change your Location. Once you change your location, a list of all the available networks can be accessed from WiFi Connections.
Sometimes LG TVs face connectivity issues due to the wrong Location. Even Though the fix seems a rather silly one, it works.
Factory Resetting your TV
Sometimes there are a few software bugs that corrupt your network drivers. The easiest way to deal with damaged network drivers is to Factory Reset your TV.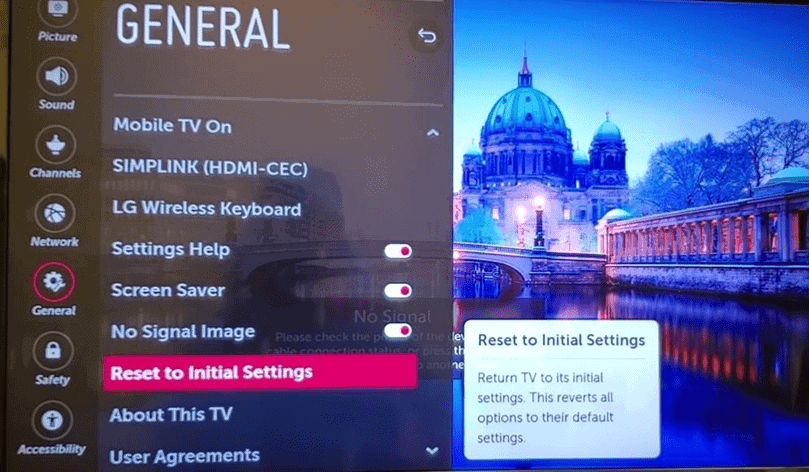 You can Factory Reset your TV by following these few steps:
Click on the Gear icon on your Remote.
Select All settings.
Inside all settings, click on General > Reset to Initial Settings.
Press Ok and wait for a few minutes while your TV resets.
Summary
Having the ability to connect to the Internet is an essential part of the TV experience nowadays. However, getting connected to the Internet can be a hassle for the user. This guide will help you save some time by guiding you through all the necessary steps to turn your WiFi on.
Frequently Asked Questions
How to remove a WiFi network on LG TV?
To remove a WiFi network, go to Networks > WiFi Connections. Here click and hold the network name you want to forget. After a few seconds, the Forget Network button will pop up; click on it to remove the network from your TV.
How to screen share to LG TV?
You can connect to your LG TV with the help of WiFi Direct. For WiFi direct to work, you need both devices connected to the same WiFi. Once they are connected, you can use screen mirroring to share your screen.
Why is my WiFi network not showing on my LG TV?
Make sure that your WiFi router is in close proximity to your TV. If the TV is in the router's range and if it is still not showing your WiFi network, try restarting your TV and the router.