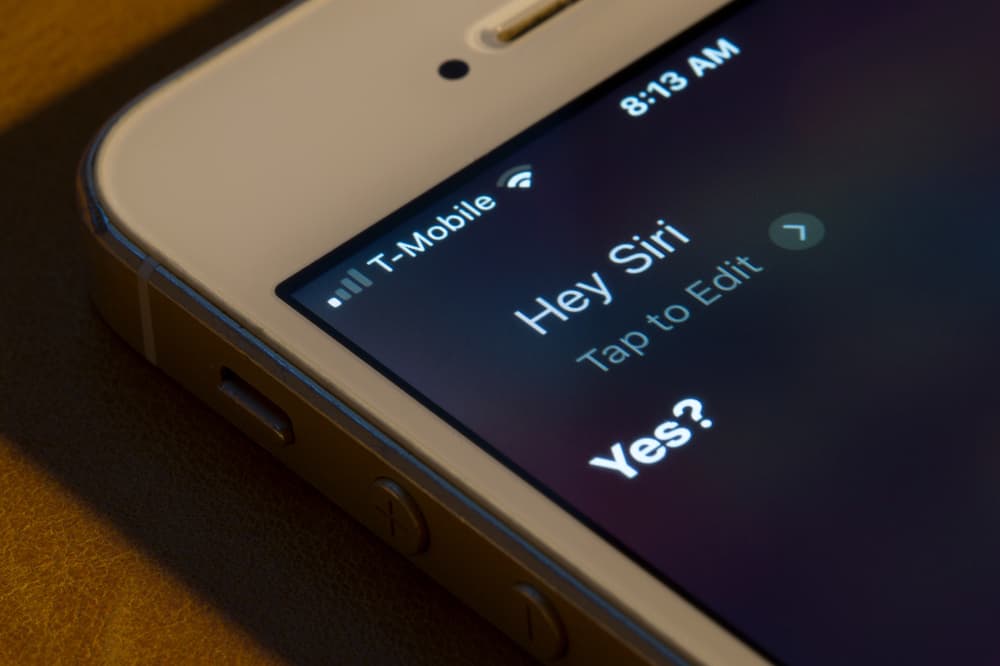 Are you having trouble hearing what Siri is saying? Siri is an essential and smart part of an iPhone, and she can help you read out msgs, book car rides, tell you about the nearby cafes, and even turn the car heater on, amongst many other things. But it is no use if you cannot hear her, right? 
It can be quite a fickle but don't worry; you can turn up the volume of Siri with any of these three simple methods. You can use the volume buttons, adjust the sound level with the help of voice commands, or change Siri's volume through the Control Center.
If you are still in doubt, this blog will answer all the queries on your mind. We will discuss in detail each method and then explore some easy fixes if the Siri volume is not adjusting to the desired level. So, without any further ado, let's get on with it.
Method #1: Use Voice Commands
Press and hold the Siri home button or say, "Hey Siri".
Say, "Change your volume to 85%". 
This will increase the volume of Siri. You can use any desirable percentage from 1% to 100%. But you should note that this will also increase the media playback volume. 
If you don't want to specify a percentage, there is an option to speak to Siri. You can say, "Speak louder" or "Speak softer" to let Siri adjust her volume accordingly.
Method #2: Use the Volume Buttons
Launch Siri by saying, "Hey Siri".
Ask her a question.
Increase her sound by pressing the volume button on the side of your iPhone. 
Stop when the volume reaches the desired level.
Method #3: Use the Control Center
Swipe down/up on the screen.
On the volume icon, swipe up. 
Stop at the desired level. The white bar shows the intensity of the sound levels. 
What if I Cannot Hear Siri?
It may be because your iPhone is silent. If you cannot hear Siri, turn on the Ring Mode. Here is how.
On the left of your iPhone, you will feel a button. Turn it on until the orange part is displayed.
This will turn on the Ring Mode and allow you to hear all ringtones and alerts.
What if the "Hey Siri" Command Is Not Working?
Here are a few easy fixes you can try to make it work.
Restart your phone and update it to the latest software.
Check if Siri is turned on by clicking Settings > "Siri & Search"; then, turn on 'Listen for "Hey Siri"'.
Disable the Bluetooth headphones as they sometimes interrupt Siri.
Clean your microphone jack or speaker of dust. It may be that Siri is not able to hear you. 
What To Do if Siri Sounds Robotic
With recent updates, many people have complained that Siri sounds robotic. If you are experiencing the same thing, it might be a technical glitch but not one without a fix. Here is what you can do.
Turn off Low Power Mode as this limit the options of an iPhone. Go to Settings > "Battery" > "Low Power Mode" > "Turn Off".
Reset Siri by putting it on default. Go to Settings > "Siri & Search" > "Siri Voice" > "Variety"; then, pick a language or an accent. 
Clear up the cache and see if you have the necessary storage. Siri itself does not take space, but the audio files by Siri in different accents can take up to 500MB. 
Your last resort is to factory reset your iPhone. But that will erase everything on your phone from contacts, photos, notes, and even messages. Unless you have a backup, this would be a bad idea. Here is how; go to Settings > "General" > "Reset iPhone".
Conclusion
Siri is a helpful tool that can help you do much with your iPhone. But if you cannot hear her, she does not come to any use, does she? But we hope that our blog was able to guide you in adjusting Siri's volume. Now, you can easily use all the functions she was meant to provide.
Frequently Asked Questions
1. Go to the Settings on your iPhone.
2. Head to "Siri & Search" and select "Siri Responses".
3. Click "Spoken Responses".
4. Tap the "When Silent Mode is Off" option.
Why is my Siri not speaking out loud?
It may be because the Ring Mode is off. Check on the left of your iPhone to see if the Ring Mode is turned on. 
Can Siri adjust the ringer volume?
Siri cannot turn up or down the ringer volume, but you can do it through the volume button on your right. 
Do all Apple devices have Siri?
Yes, all new Apple devices now come with the Siri option. However, iPhones below 6s are not compatible with Siri.