Do you need to use some apps on your Chromebook but can't do so because of restricted access? Fortunately, a few workarounds exist to unblock these apps on your device.
To unblock apps on your Chromebook, launch a browser, download iTop VPN for Windows, and install it by following the on-screen instructions. Launch the VPN, connect to any server with less load, and access the apps without restriction.
We have created an extensive guide with simple step-by-step methods to tell you how to unblock apps and websites on your Chromebook. We will also discuss powerwashing your Chromebook to fix the issue as well.
Unblocking Apps on Chromebook
If you don't know how to unblock apps on your Chromebook, follow our step-by-step methods to do it with minimal effort.
Connect your Chromebook to the internet.
Launch your preferred web browser.
Go to "iTop VPN" for windows.
Click "DOWNLOAD NOW" to install the VPN.
Set up the software by following on-screen prompts.
Launch the VPN and connect to any server of your choice.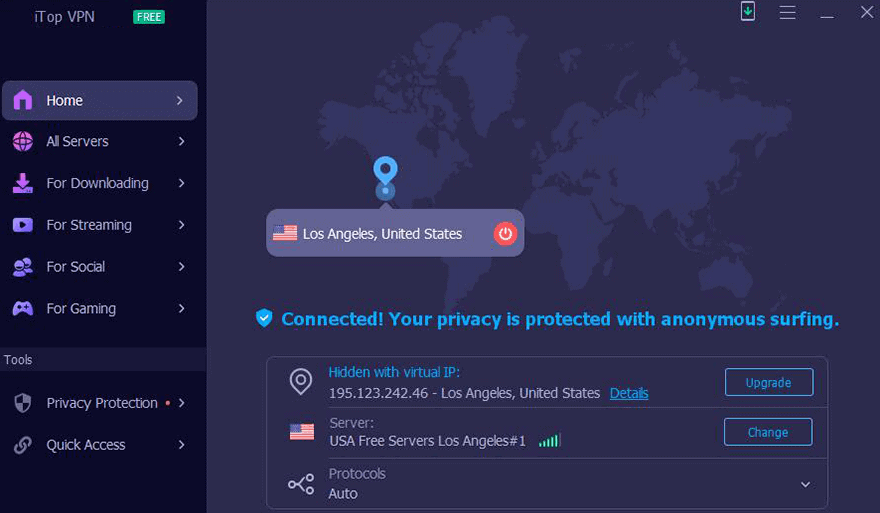 You'll now be able to use any app you want, even if your administrator has blocked it or it is unavailable in your country.
Unblocking Sites on Chromebook
When using a Chromebook at your school or workplace, many websites are restricted from access by the administrator. If you want to browse these websites, follow our 3 step-by-step methods.
Method #1: Using Google Cache
Your school may restrict some websites to view on your Chromebook; however, you can still try to access its cached version with these steps.
Open Google Chrome on your Chromebook.
Search the website you want to unblock.
Click the arrow or the three dots beside the website URL.
Click "Cached".
The website's cached version will be available to you. However, it isn't guaranteed that this method will always work; if so, try other methods below.
Method #2: Using a Third-Party Website
You can use a third-party website called "LAMBDATEST" to access a blocked website with the following steps.
Connect your Chromebook to the internet and launch your preferred web browser.
Go to the "LAMBDATEST" website and sign up with your credentials.
Once signed in, go to the "Real Time Testing" tab on the left pane.
Enter the URL of the website you want to surf and select the browser of your choice.
Click "Start".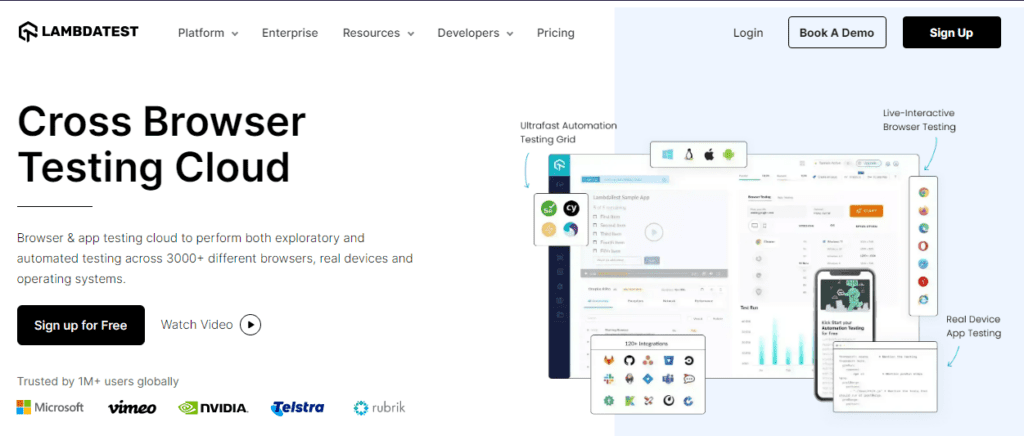 You will now have safe access to any blocked website on your Chromebook.
When searching for a site, you can choose other details like the OS, Resolution, Browser version, etc.
Method #3: Using the URL Shortener
If the website blocker on your Chromebook is weak, you might be able to access the restricted websites with a URL shortener by following these steps.
Launch your preferred web browser.
Search for the website you want to access and copy its URL from the address bar.
Go to "Bitly" and scroll down to find the "Shorten your link" field.
Paste the website URL you copied and click "Shorten".
Copy the generated Bitly URL.
Paste the link into your browser's address bar to access the website.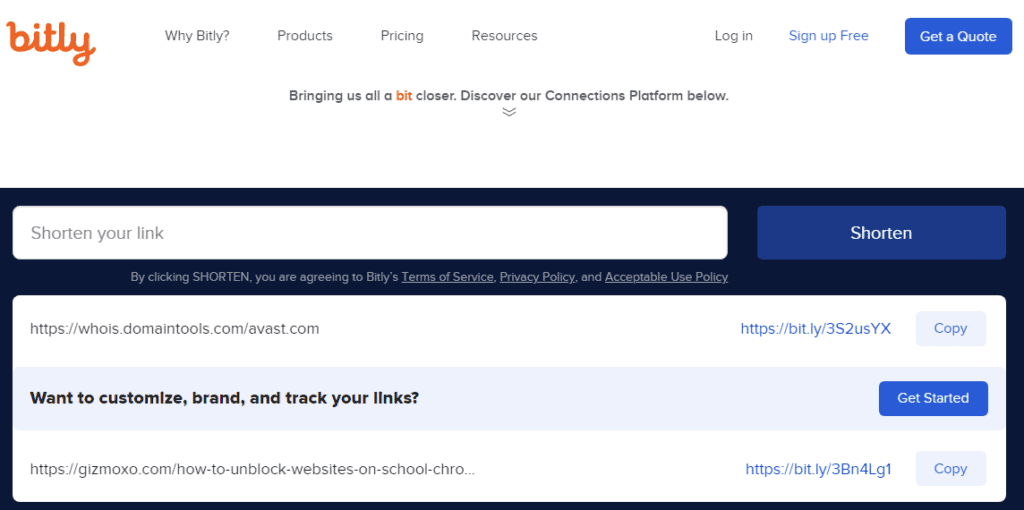 Powerwashing Chromebook
Powerwashing or resetting a Chromebook will restore it to its factory settings, which can help remove restrictions and unblock all apps and websites with the following steps.
Click the time on your Chromebook screen and the gear icon to open Settings.
Navigate to "Advanced"> "Reset Settings".
Select "Powerwash" and then "Reset".
Click "Restart" and wait for your Chromebook to turn on.
Click "Powerwash" on the pop-up screen and select "Continue".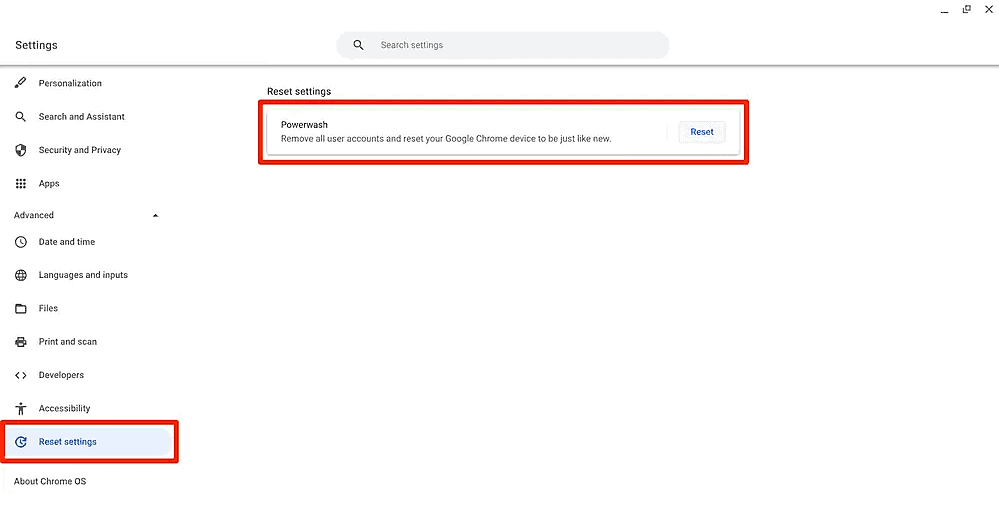 Your Chromebook will take a couple of minutes to reset and turn on. After that, you can set up the Chromebook again with the on-screen instructions.
Summary
In this guide, we have discussed how to unblock apps on your Chromebook. We have also discussed a few methods to unblock websites on your device. Moreover, we've also looked into powerwashing/resetting Chromebook to remove app and website restrictions.
Hopefully, your problem is fixed, and you can now access restricted apps and websites on your Chromebook.
Frequently Asked Questions
How do I turn off my school extensions?
Open the Google Chrome browser on your computer and tap the three dots next to the address bar. Navigate to "More tools"> "Extensions". A list of all the downloaded extensions will start showing. Click "Remove" on the unwanted extensions and confirm the action by selecting "Remove" again. 
How do I turn off administrator restrictions on Chromebook?
Access your Chromebook by logging in with the owner's account. In the lower right corner of the screen, click the time. Open "Settings" and navigate to "Security and Privacy"> "Manage other people". Click "Restrict sign-in to the following users" to turn it off.